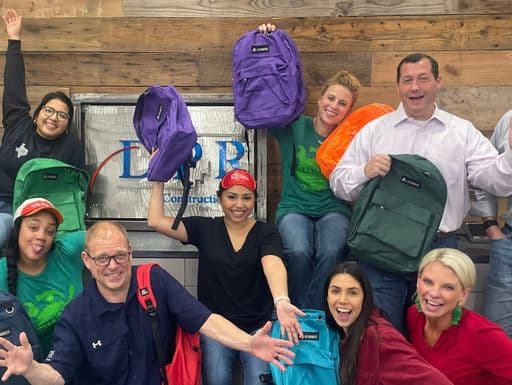 DPR Construction had a meeting in North Richland Hills. Their staff enjoyed a team-building activity that improved communication. They wanted to give back to the community with a fun charity event.
DPR Construction is a commercial general contractor and construction management company. Their headquarters are in California but ventured into DFW in 1994. They are one of the metroplex's leading collaborative builders. Currently, DPR has big projects beginning in the area such as the Meta Fort Worth Data Center, the Union, and the Methodist Health System Midlothian Medical Center just to name a few.
Office Staff Use Team Building to Give Back
DPR Construction staff improved communication and strategy skills during their meeting. The staff split into teams and identified roles to play within that team. Their choosing of each role allowed every attendee to take on one position. It required choosing their role carefully in order to win. Participants entered the room with crazy mazes taped off. They used a shopping list to gather the required items. A blindfolded member of the team traveled through the maze to pick up the items. Multiple rounds were timed and completed. The team who completed them the fastest was the winner.
The real winner at the end of the day was the Salvation Army. A great organization and recipient of the items DPR donated. Lt. Cody Johns attended the meeting and received the donation. He spoke to DPR's staff and gave them insight into how the donation would be used.