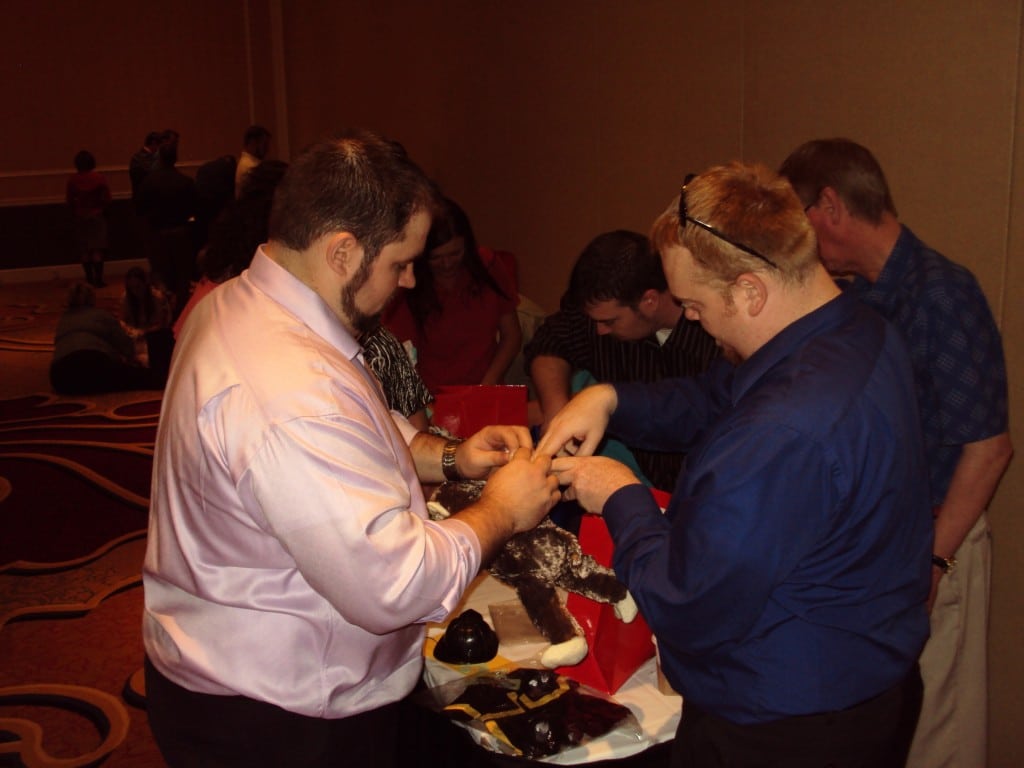 World Acceptance, one of the largest small-loan consumer finance companies in the United States and Mexico, had its Missouri Managers together in St. Louis for a Rescue Bear ®Team Building Event. Rescue Bear ® is a fun team event in which the end result is that stuffed animals are contributed to local charities that will use the animals in their work with children.
In this case, the end result was that 43 stuffed animals were donated by World Acceptance to the Barnes-Jewish-Children's Hospital System in St. Louis, Missouri. The event was fast-paced and fun as teams had to work through situations and complete activities to gain the materials to make the animals.
World Acceptance Rescue Bear ® Gives Stuffed Animals to Hospital in St. Louis

The Rescue Bear ® Team Building Event participants from World Acceptance learned that cooperation is an important ingredient to team success. Individual team members need to learn to cooperate with each other as well as being able to contribute according to their specific talents and abilities.
Team leadership is best when it is able to evaluate the members and help each grow in their specific areas of expertise so that they can offer the very best of their individual possibilities. Team leadership is not about control, but rather it is about being able to help each individual member do their best and make the most of their talents and abilities for the greater effort of the entire team. Team building is team member growth.
Thanks to World Acceptance for a great event and for making a significant contribution to the St. Louis area hospitals through their Rescue Bear reg; Team Building Event.