Kim Moore, "The instructor was amazing and really fun to work with. The event reinforced some of the training that the group went through the day before and encouraged people to think outside the box when communicating with coworkers. We will definitely recommend the event to other workgroups in our company."
Rescue Bear ® Teddy Bear Team Building Activity
👍 Great for Groups that Are Experiencing Growing Pains.📊 Improves Communication and Team Trust.
This Teddy Bear team building activity gives comfort to kids who have been through trauma while building teamwork in your group. This program is both a team building event and a leadership development workshop. The team games help your group identify the strengths of their coworkers, and they have a lot of fun in the process.
This personality temperament training is subtle, though. First, we divide the entire group into small teams based on their specific strengths. The groups then use some creative problem solving to tackle a series of challenges. For every win, the team members earn the materials needed to build a bear. This charity challenge ends when each animal is stuffed to huggable perfection!
⏰ 2 Hours | 👥 40-1000+ People | 💲 $55-$120/person
Virtual Event Also Available at Virtual Rescue Bear ®.
Rescue Bear ® Combines Skill Development and Corporate Social Responsibility.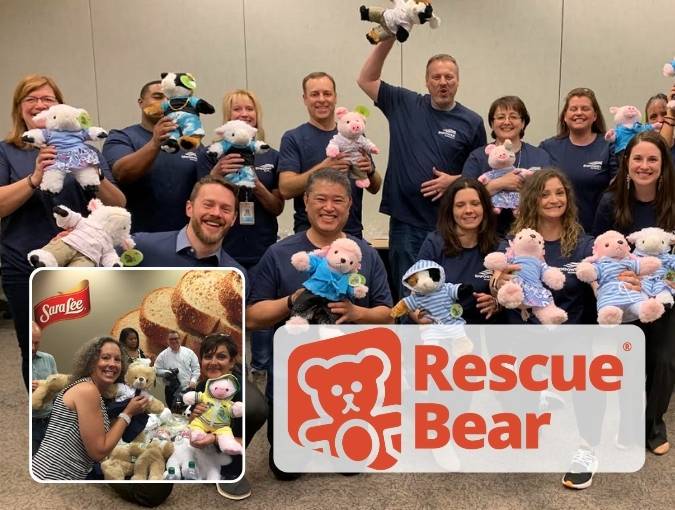 Rescue Bear ® is one of the original charity team building events. Originally, we created this activity to 
build teddy bears that rescue workers
 could give as comfort items to kids who experienced a loss. Over the years, though, we have discovered so many additional uses for the Rescue Bears ®. And, of course, you can donate them to the charity of your choice.
For instance, one of our favorite charitable organizations is the Child Rescue Coalition. They work with special victims units within police forces to help kids who have been victims of the human trafficking epidemic. They have rescued almost 3000 kids. Our goal is to make sure that every one of these needy children gets a Rescue Bear ®.
In addition, over 400,000 kids are in foster care in the US. Often these kids are required to carry all of their belongings in a garbage bag from one home to another. That is a tragedy. Some groups choose to stuff backpacks with school supplies and furry friends That way, the child has a way to carry their precious belongings.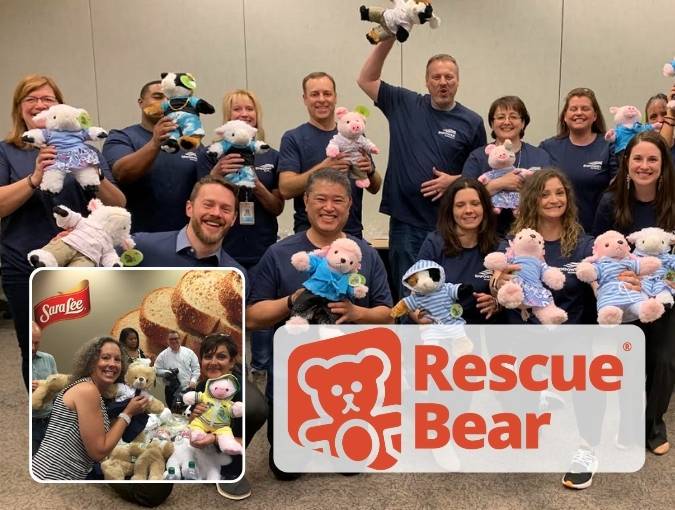 Optional Addition to This Win-Win Team Building Event: Add Classroom Sessions for Even More Impact.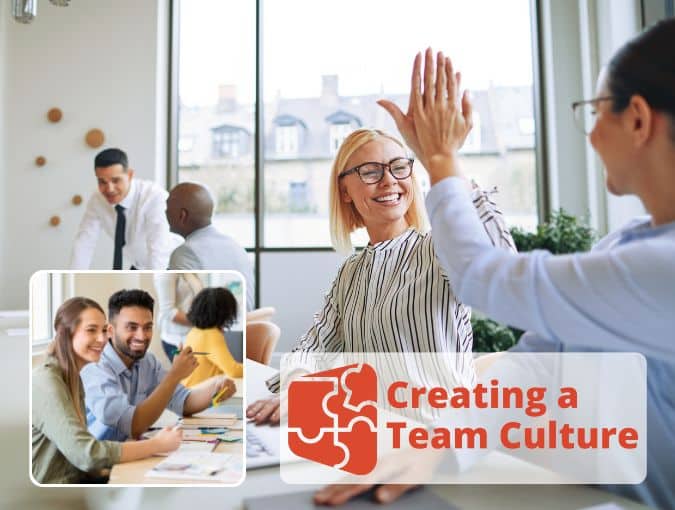 Turn Your Team Teddy Rescue Bear ® Activity into a Half-Day Workshop or Full-Day Seminar.
You can easily add modules from our Creating a Team Culture program to increase the value of the time spent with your group!
We organize this content in one-hour (to 1.5 hour) modules. So, we can customize the additional sessions to the specific needs of your team. Add just a single module to make the team escape room into a half-day training session. Or, add four modules to create a custom day of team development!
Here are a few sample modules:
Build Trust and Improve Communication.
Reduce Negative Conflicts (And Increase Positive Debates.)
Identifying Strengths of Team Members.
Coaching and Mentoring Your Team.
Developing Leaders from Within.
Servant Leadership and Building an Inclusive Team Culture.
Your instructor can help you customize the content based on the needs of your group. Or, you could start with an Assessment Workshop to pinpoint the specific areas of training that will give your group the most value.