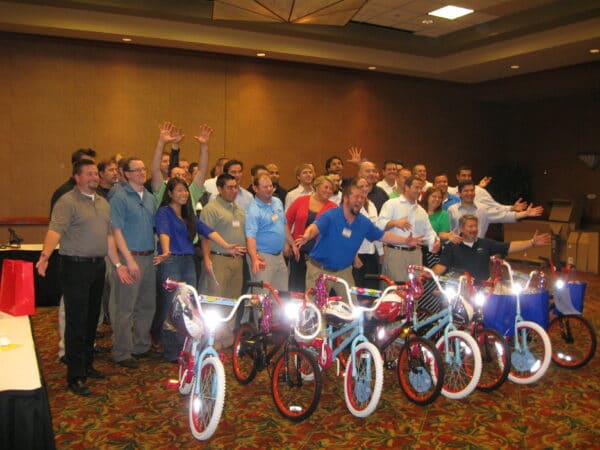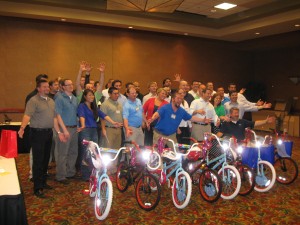 Mass Electric Construction Co. is one of the nation's premier electrical contractors. They are a leader in providing complex and large-scale electrical construction and maintenance services. Since Mass Electric focuses on an individual's strengths and quality of the work, they hosted the Build-A-Bike program in Irving, Texas which is between Dallas and Ft Worth.
The group of 40 people had already had three days of training and as one participant said, "when I first walked in… I wasn't so sure about this event" was it competitive enough for this group" It was. The way the groups were chosen were in line with what we live every day as a company, individual strengths. Not only was it fun, the fact that we were forced to complete a "team building" task and really work together for success and the end result helping someone else…so touching and rewarding.
This group had spent the last year as a company using the Strength Finder program to identify the strengths of each of the participants, so we customized the event to focus more on helping the group recognize the strengths in each other and better organize themselves into teams that collaborated better with each other. It was a blast, and the group appreciated the tailoring of the material to their specific needs.