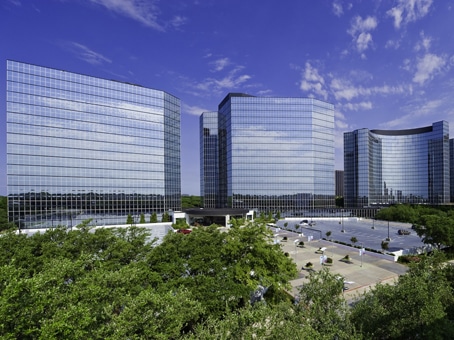 Dallas Team Building Events
Our Dallas team building office is located in Dallas Lincoln Center Dallas team building events. The Dallas/Ft Worth Metroplex is the corporate office for The Leader's Institute ®, and we have three offices that service this area. Two of these offices are located on the Tarrant County side in Fort Worth and Mansfield, TX. As a result, we have a number of local instructors available. We cover all of North Dallas including Plano, Frisco, Carrolton, and Lewisville. We also conduct a lot of team building events in Mesquite, Garland, and the rest of East Dallas including the entire Fairgrounds area. We also cover Denton, Texas from this office. In addition, we cover Grand Prairie, Duncanville, and the rest of South Dallas from our Fort Worth office.
Team Building Events in both Dallas, Texas.
The Leader's Institute ®

5430 Lyndon B Johnson Fwy #1200
Dallas, TX 75240 US
Phone: (214) 989-4131

5/5


Dec 9, 2019

Scott did a great job facilitating this session. We had a better flow and smooth... See More
A Few Recent Dallas Team Building Events.

Wells Fargo Build-A-Bike Dallas, TX Wells Fargo was having a leadership summit at the Omni Hotel and Convention Center in Dallas. Their theme this year includes focus on their end customer and managing risk in an extremely scrutinized regulated environment. It is a group of very competitive, very driven managers historically focused on profit but now have to learn to ...
HealthPoint Rescue Bear Fort Worth Texas HealthPoint of Fort Worth, Texas hosted the Rescue Bear ® team building event for "Bring your kids to work day" the group of twenty six kids from the ages 8-16 started the day with a catered breakfast then on to the Rescue Bear ® event. HealthPoint's experienced Research and Development team helps accomplish our mission ...
Frito-Lay Pepsico Build-A-Bike Dallas Texas Frito-Lay North America is the division of PepsiCo, hosted the Build-A-Bike ® team building event for a group of leaders coming in from around U.S. Frito-Lay North America is the division of PepsiCo that manufactures markets and sells corn chips, potato chips and other snack foods. The primary snack food brands produced under the Frito-Lay ...