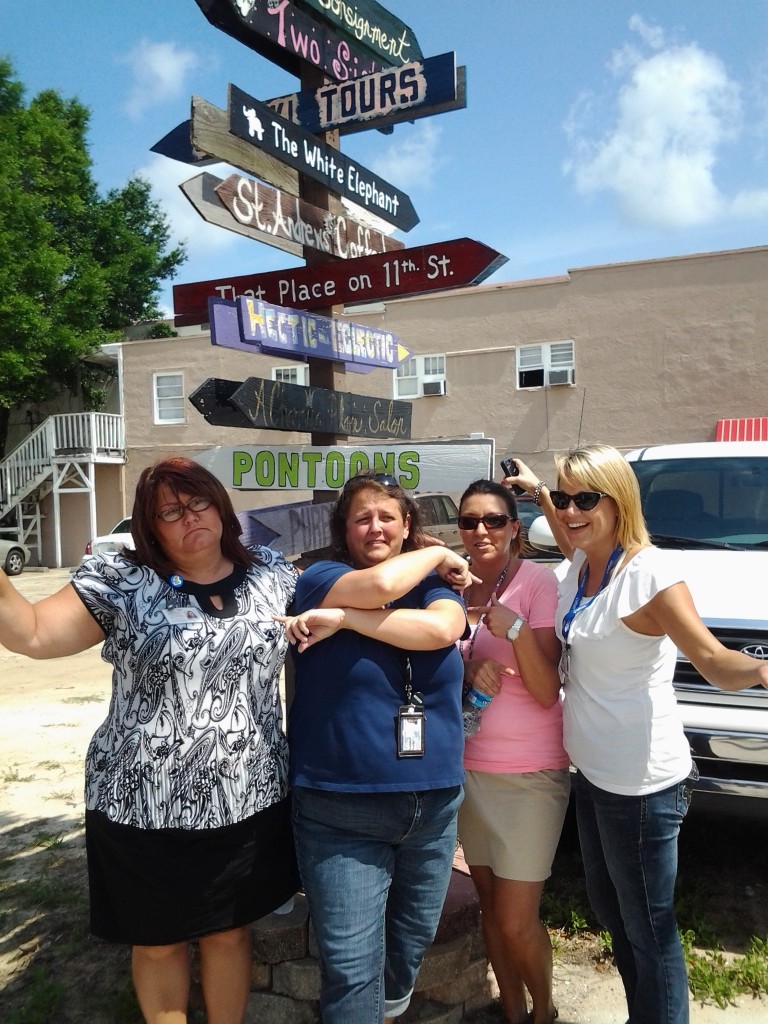 Florida's Department of Children and Families (DCF) strengthened its team with a Camaraderie Quest team building event in Panama City, Florida.  High tech gadgets in hand  folks from DCF learned about each other and took a walk into St. Andrews history, solving high-tech challenges to collect all the pieces to the puzzle.
Which way did they go?  That was a little confusing.  But they figured it out and ended up working together to create a little drama on historic St. Andrews Bay.  These dedicated people, who make very difficult decisions, got to step back, laugh, and give in to their creative-childlike side.  They learned a little more about each other; how to communicate more effectively, and solve problems as teams competing to win the quest.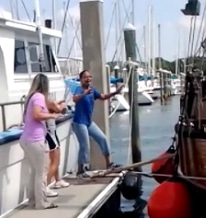 They got out of the office, put aside the everyday challenges of helping families and children understand how to navigate life. They are tasked with protecting children, guiding them, counseling families on how to be families, and removing any danger to the children.  To say their jobs are stressful is a major understatement.  So this Camaraderie Quest team building event was a perfect way to let loose, and have a few hours of fun-filled collaboration
The quest came to life, with pirates, pelicans, and partners, oh my!  Yes, Peter Pan was there, and more than one person walked the plank!  There is even a grand old live oak that is mythically believed to have protected the cove during the war that pitted north against the south.  This historic little city has weathered many changes.  The folks from DCF learned it all while on a Camaraderie Quest to strengthen their team, and have some fun.