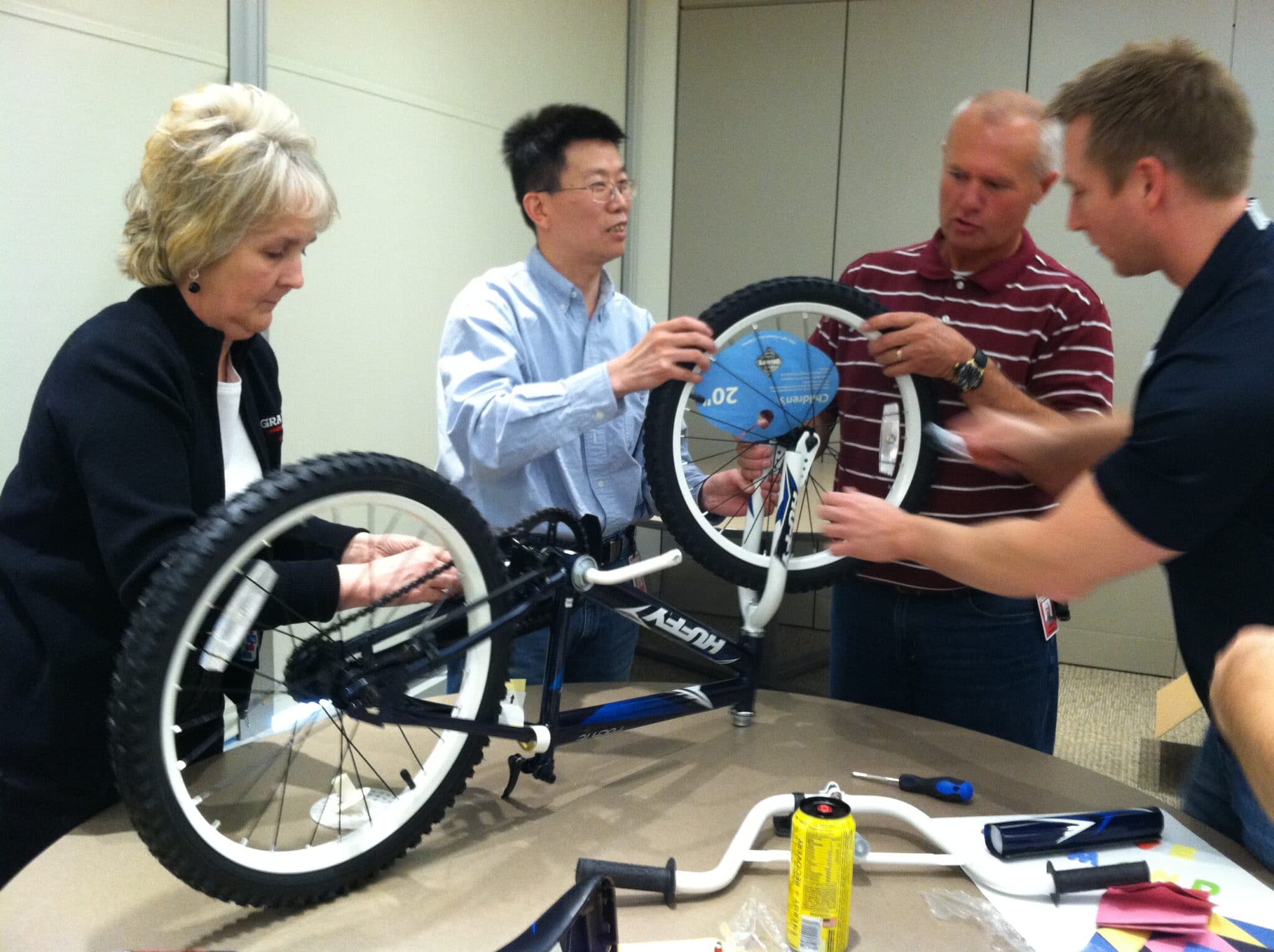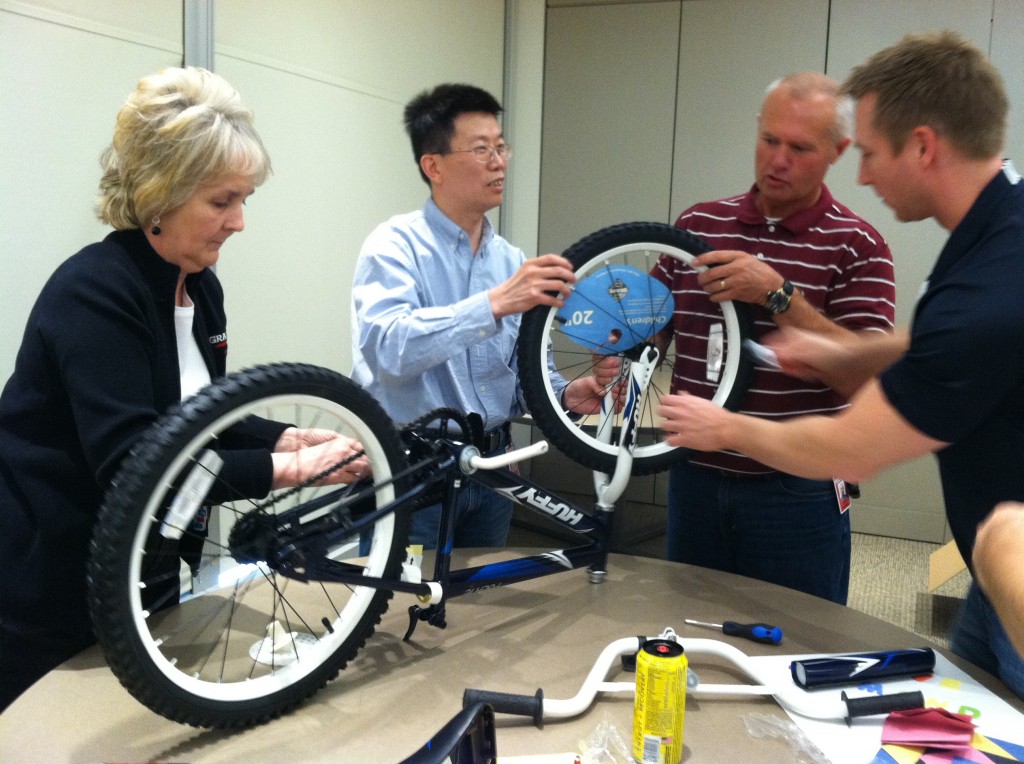 Grainger hosted a Build-A-Bike ® workshop as part of a day-long retreat to encourage team building and philanthropy at its offices near Chicago, Illinois. Grainger was founded as a wholesale electric motor sales and distribution business in Chicago in 1927. Over the last 80 years, Grainger's product line has expanded to more than 900,000 products and repair parts. The Grainger branch network has grown steadily over the years, and today there are more than 600 Grainger branches in the U.S., Canada, Mexico, India, China, and Panama. There were about 32 members of their global software development team that participated in this event.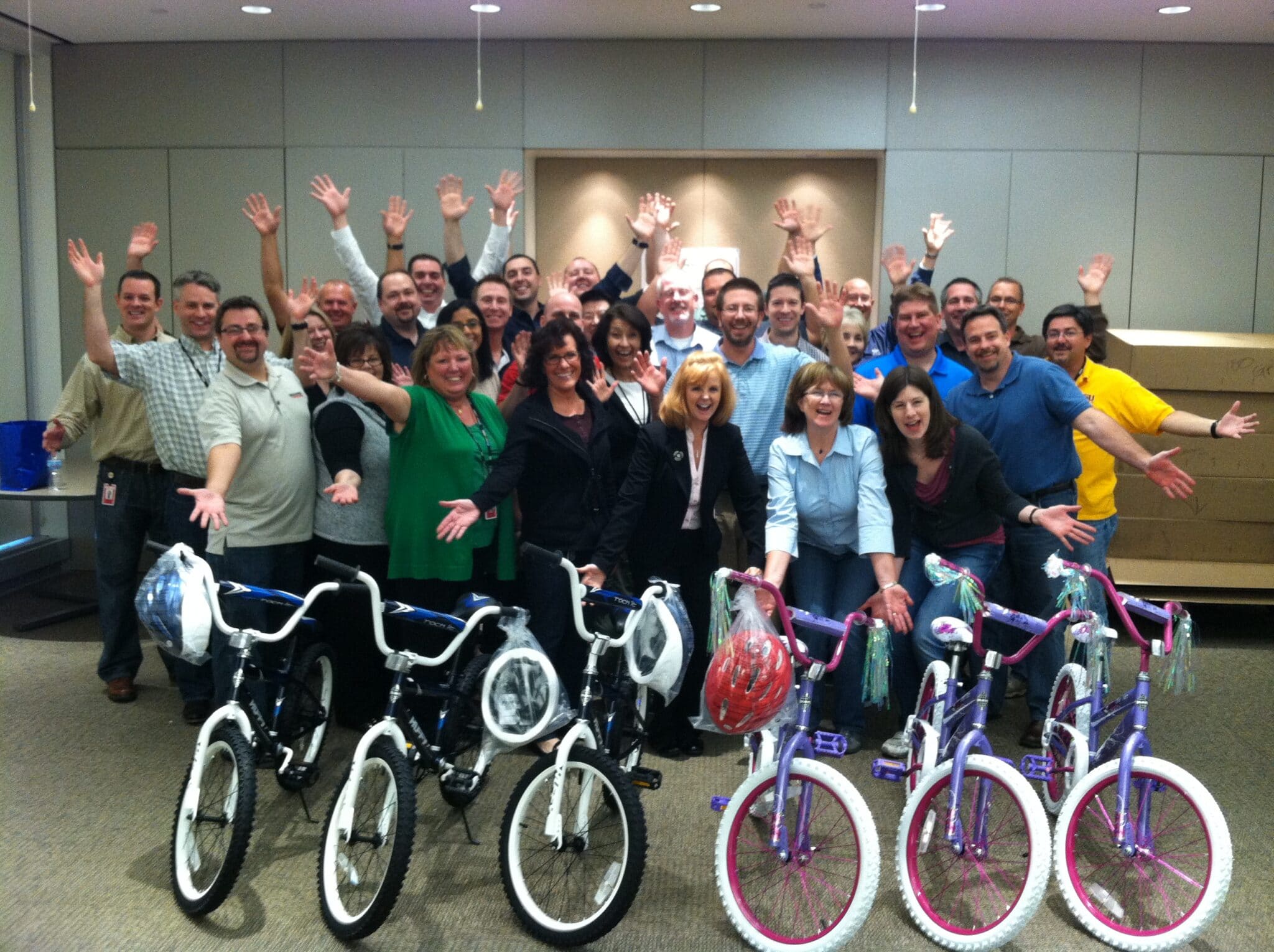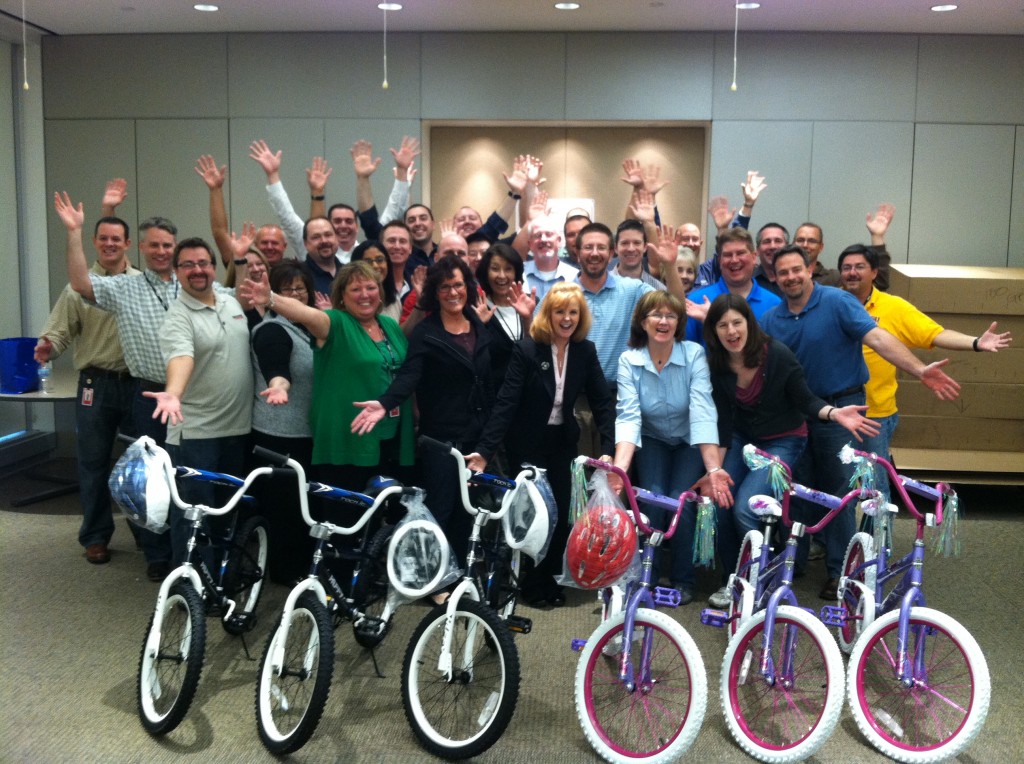 Build-A-Bike ® uses a series of challenges and exercises to encourage team building. Meant to be something of a caricature of behavior we can see in the workplace, the participants have a good time poking fun at themselves and each other as they move through the exercises together. Even though this group has been through a lot of change over the past year and some of them didn't know each other very well, they jumped right in and rose to the challenge!
The group built six bikes and donated them to a local YMCA club. Challenges with timing and the end of the school day prevented the kids who would receive the bikes from attending, but the group learned about them from the director of the club.
"The group really had a great time. This was exactly what we needed to help the group gel together. Thank you!" — Donna Carlson, Grainger
Groups within an organization that need to work more closely together can benefit greatly from the team building lessons of Build-A-Bike ®. And everyone loves to see the looks on the kids' faces when they get a brand new bike! If you want to encourage team building while giving back to your local community, consider including Build-A-Bike in your next conference.
If you want information about how your team can organize a "team bike build" click this link. For a list of all of the fun team building events in Chicago, click here.
We can't wait to work with your team as well!