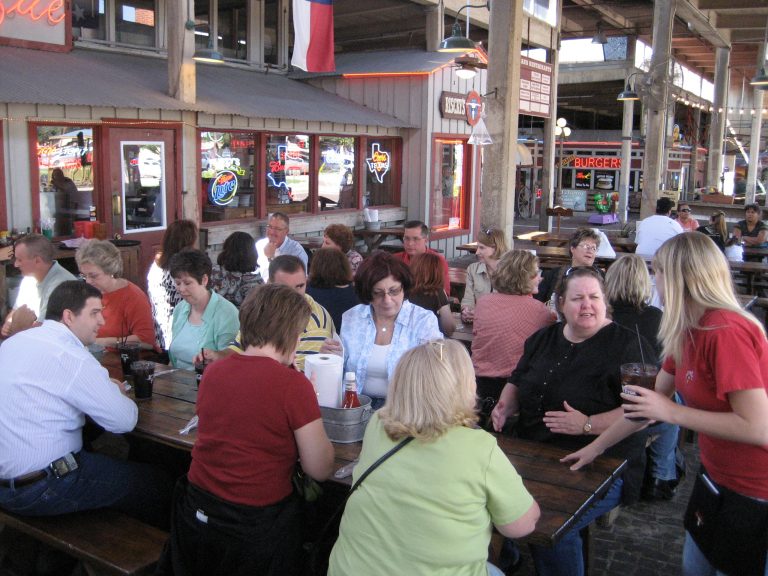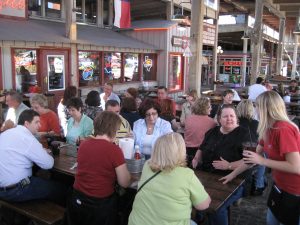 We often have our clients ask us about what to do in between annual meetings and retreats to reinforce that team culture that they have created. We are big believers in fun, team outings. The good news is that these are fairly easy to organize, somewhat inexpensive, and will give you a fantastic return on your investment. Surveys show that the main reason for employee dissatisfaction is the employee's personal relationship with his or her immediate manager. So, these simple, spontaneous acts of teamwork can increase job satisfaction significantly.
Below are a few ideas that we have found work really well to build teamwork. By the way, these work best when you offer them as a bonus activity versus a requirement. "If you and your family are available, the company is going to pick up the tab for…" works much better than, "Everyone is required to attend…"
Some of Our Favorite Team Outings
Comedy Improv Show. Here in Fort Worth, we have a show called Four Day Weekend where a group of comedians create the entire show based on suggestions that they receive from the audience. It is hilarious, and it is a fun way to interact with your employees outside of the normal business day. It is also a great way to entertain clients. You will likely have a similar theater in your city. If you don't, we have a vendor called InterAct Training who can actually teach your group how to do Improv comedy at your office.
The First Round is on Me. Don't underestimate the power of leaving work an hour early on Friday afternoon and offering to buy the first round at your local pub. It is amazing how much incite you can acquire about what is really going on in your office after a little alcohol enters the mix. No need to over-do-it. A single drink with your coworkers will often build great rapport.
Movie Night. Take a look at upcoming Fathom Events. This organization seems to partner with local movie theaters to offer vintage movies or simulcasts of live events. It might be easier to get your group to come see a classic Hitchcock film or Broadway musical than the newest Fast and Furious movie.
Dinner. Of course, one of the best ways to build rapport with your team is by taking everyone out for a fancy dinner. Of course, the fancy steak houses will typically have reservable seating areas for big groups. However, I'm a big fan of places like The Mellow Mushroom or other "themed restaurants".
Saturday Softball. I still remember playing softball on a Saturday morning with the first company I ever worked for over 20 years ago. The company invested in some extra gloves and bats in case someone showed up without one, and they paid for a couple of beer kegs. All in all, it was a very inexpensive way to have a lot of fun!
Escape Room. These companies are popping up everywhere. A team of people are locked in a room that has a series of mysteries that have to be solved in order to find the button that opens the door. The main disadvantage to this activity, though, is that it is really geared toward small group (eight or fewer people).
Go Carts. Family fun parks like Putt-Putt or K1 Speed can be a fun distraction for certain groups. If your group is somewhat competetive, this activity can be a good way to win bragging rights.
Arcades. We partner quite often with Dave & Busters, because they have big locations that are designed to both feed and entertain big groups. These places are fun because you can have teams compete at Laser Tag, etc.
Geo Caching. Smartphones have created a fantastic underground activity that is available just about everywhere. In a nutshell, individuals create these tiny treasure boxes and hide them in public places. Then, they publish clues to these locations using cryptic language and Geo-coordinates. All you really need is a cellphone and one of the hundreds of free apps that are available. You can instantly create a treasure hunt for your team.
Take Me Out to the Ball Game. One option that companies tend to overlook is a minor-league baseball game. I love these, because the organizations have to work much harder to get people to show up. As a result, they are more likely to do crazy things to entertain your group. You can't beat seeing your COO take a tumble into the infield trying to win the "dizzy bat race".
Regardless of which of these types of team outings that you decide on, it is important to get out of the office every once in a while to build some camaraderie. You'll decrease you employee turnover dramatically, and increase employee satisfaction!