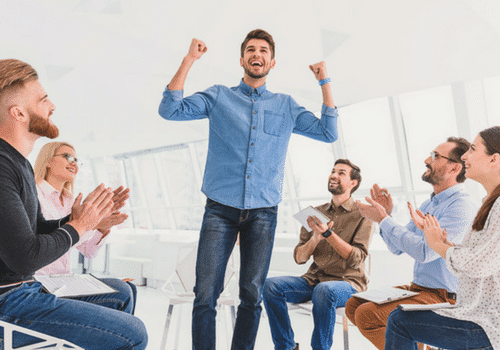 Comedy Improv Team Building Events
Are you looking for some incredibly funny improv games for team building? This event will have your group laughing at themselves and peculiar situations created by our talented and skilled instructors. This team building activity teaches your team to be funny. The instructors for this event are not just great comedians but fantastic at bringing your team together.
Learn why comedy improv training is the ultimate team building event!
Customized to Fit Your Group
Bringing in new members to your team? Trying to make your annual meeting for interesting? Improv team building activities are perfect for you! You can give us content ideas to use during the event to make your team feel like they are having the most fun even while working. Everyone gets to be a star and learns how to be a great supporting character. It's a great mind-bending shared experience that brings teams together and teaches participants how to support one another with enthusiasm and joy.
"You have developed the best type of training I've ever attended, and the feedback I am getting is overwhelmingly positive. Your professionalism and attention to detail assured that everyone really opened up their creative thinking, and came together as a team. We couldn't have asked for a more valuable training experience"
-Brett Colson-Dir. of Communications, City of Anaheim
This Comedy Improv Team Building Activity is Unique!
Comedy improv team building programs are conducted by professional comedians and are a custom experiences tailored to your group. Instructors use improvisational techniques to give your group a genuinely unique experience. Depending on your needs, the training can focus on any or all of the following:
Brainstorming. Participants learn:
A common set of rules, which will unleash the creative power of the entire group
To push through their inhibitions when participating in brainstorming sessions
To focus on the overall group objective as opposed to individual agendas
How to implement the "yes-and" principle to solve problems and fully explore an idea
Teamwork. Participants learn:
Build a sense of trust within the group
Assess their role in the group and understand how that contributes to the overall group objective
Break down barriers and be able to rely on their coworkers
Communication and Listening. Participants learn:
Engage in active listening skills
Break bad habits impeding successful communication
Thinking Better on your Feet. Participants learn:
Quickly assess the needs of your coworkers or clients in order to improve responsiveness
Feel comfortable responding to unexpected situations
Answer questions with authority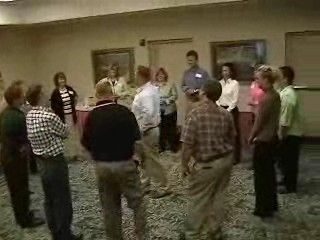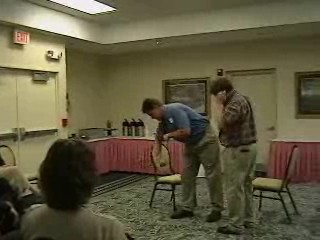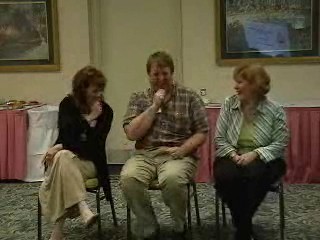 "You guys knocked it out of the park for us! It was just great. Thanks for all you did to craft the agenda and make it such a hit."
-Jay Dogburt, Hilton Hotels
Add a Combo for a Full Day
Shorter versions can be tailored for annual meetings and conventions. Full day versions with a combination of Farce Comedy Improv and Creating a Team Culture are also available for a discounted additional fee.