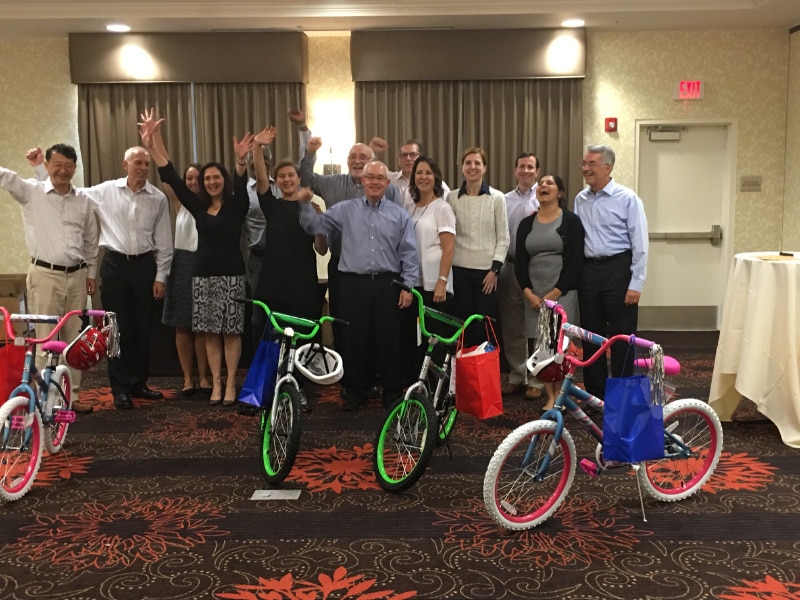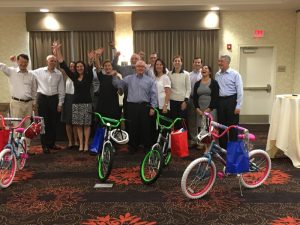 Ogilvy CommonHealth Build-A-Bike ® team building activity in Philadelphia, PA for their client, Pfizer. Back in October, Ogilvy CommonHealth arranged for a bike team building event for their client, Pfizer. This event took place at the Hilton Garden Inn at Valley Forge/Oaks in Philadelphia, Pennsylvania. Ogilvy CommonHealth Worldwide provides marketing services, analytics, and wellness promotion. Clients use Ogilvy for marketing services including behavioral insights, content strategy, and interactive media services. However, they also specialize in public relations services and social media services. As this event began, their client, Pfizer, entered the event room, ready to go!
Ogilvy CommonHealth Build-A-Bike ® in Philadelphia, PA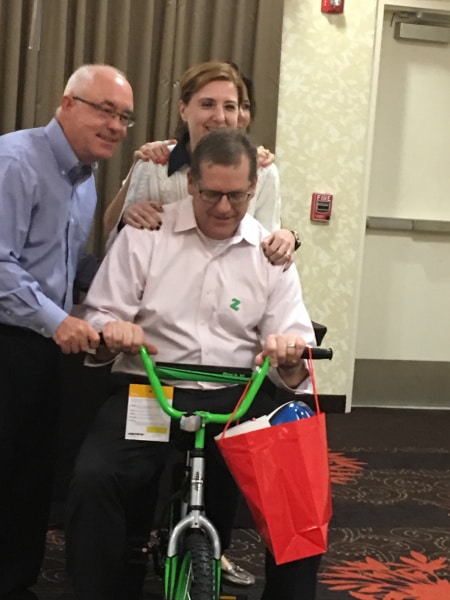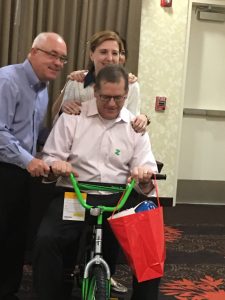 The group was neither a quiet or shy! First, the volume in the room erupted as they participated in an icebreaker and showed off their "cheer-leading skills". Next, Michelle Riklan, the instructor, selected two "helpers" to determine winners of the first competition. (This competition was fierce and close.) The Instructor and Judges then assumed their position behind the tables of bicycle parts. Finally, the teams began their ultimate challenge. During this challenge, they learned a few lessons about teamwork by trail and error. Eventually, though, they collected all of the needed bicycle parts. In addition, Julie Szernyi from the Phoenixville YMCA arrived at the end of the event to thank the group for their efforts. She received the bikes on behalf of the YMCA After-school program.
The picture to the left shows a photo of one of the teams with their completed bikes. While they were building the bicycles, you could here fantastic laughter. They had a wonderful time!
For details about a Build-A-Bike ® event for your group, please contact one of our instructors at (800) 872-7830. You can also view a list of all of our fun team building activities. You can also access the Philadelphia team building office by going to that page on our site located at Phildelphia, PA Team Building Activities.