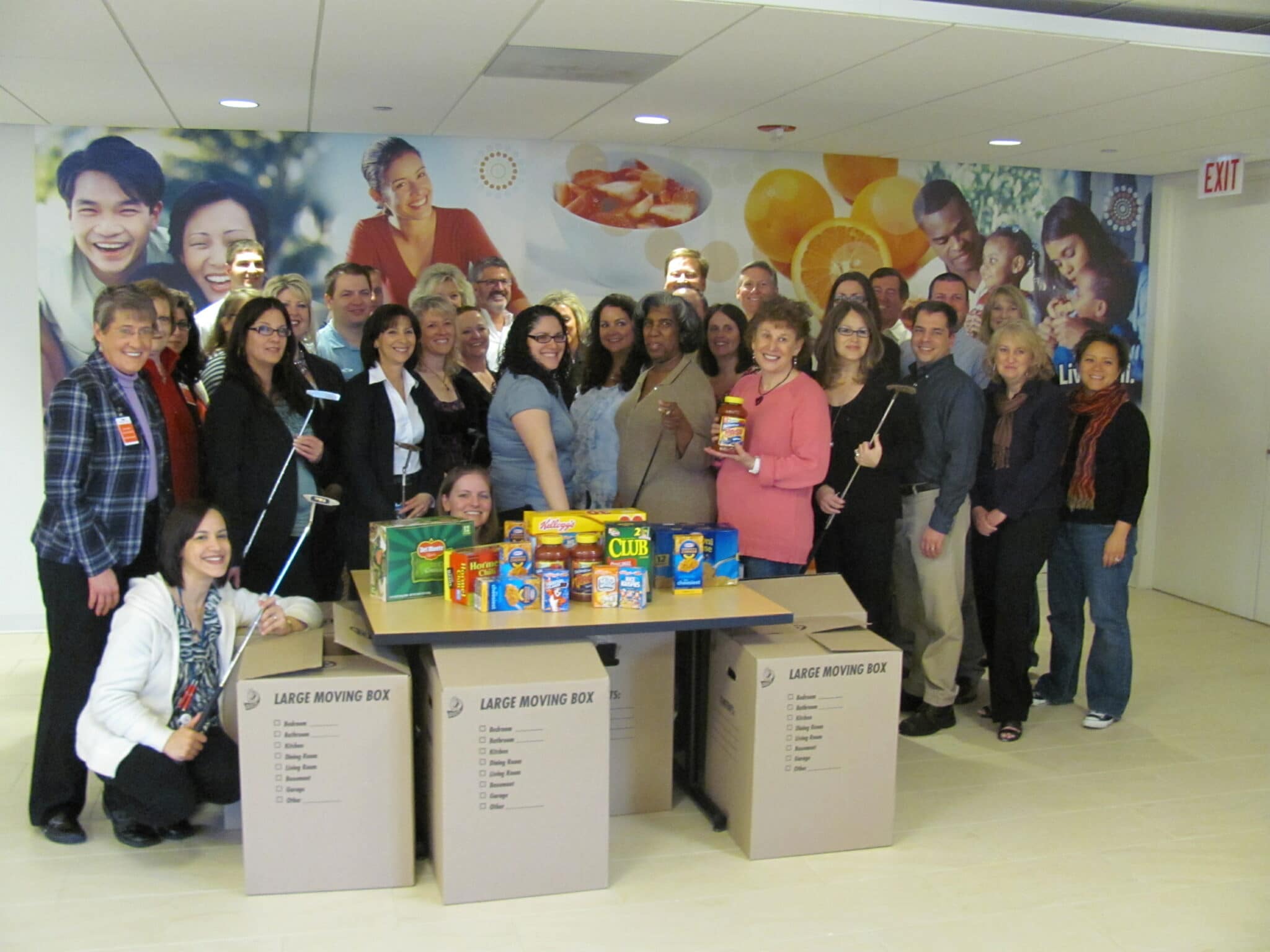 Employees from CVS Caremark had a fun and energetic time when they participated in the Ace Race ® Team Building Event. This entertaining program involves several activities that culminate in each team building a miniature golf hole. The items used in the construction include non-perishable food items.
Each team designed their individual mini-golf hole. Next, they got a chance to practice making a hole-in-one on their own hole. Each team member rotates until one person on the team has made the ace. They finally moved through the rest of the course taking shots at making a hole-in-one at each hole. The game finished when one team completed all the holes. At the close of the event, the food items were donated to a local food pantry.
CVS Golf Team Building Donates a Half-Ton of Food to Homeless Shelter.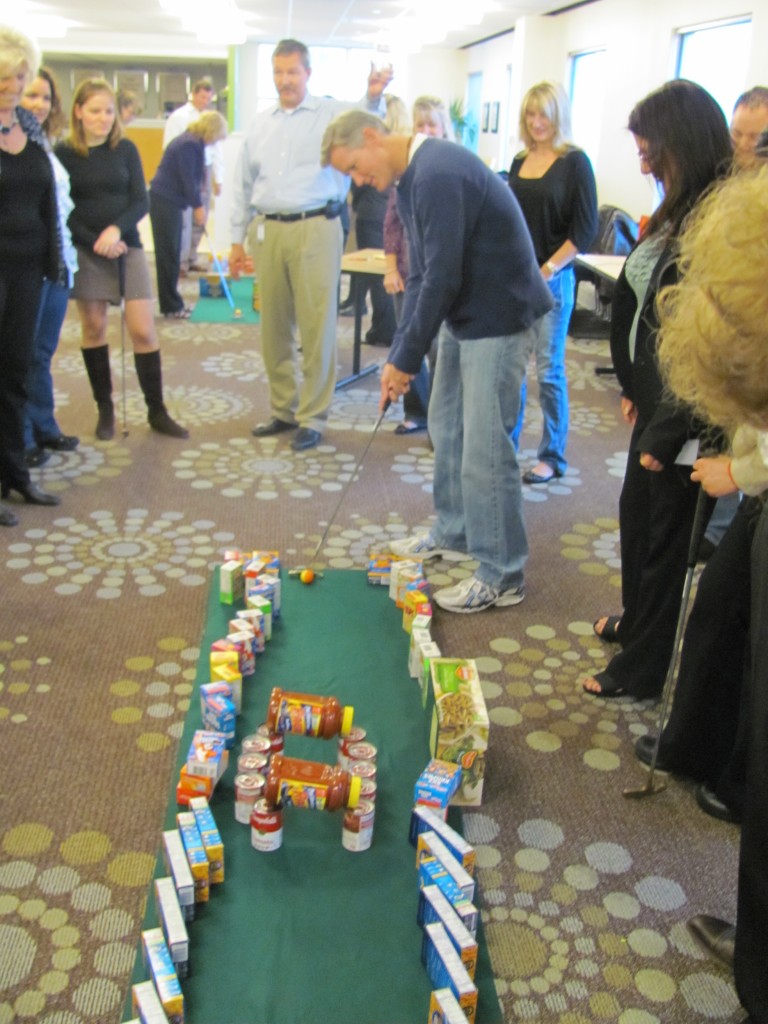 The participants from CVS Caremark were very creative in building their holes. Each of the 6 teams enjoyed not only creating the holes but the race to make an ace at each hole. The actual team-building took place while designing the holes. Building the hole took communication and reliance on their coworkers. However, the actual golf shot took some skill. Some of the team members took on a leadership role by teaching those without any golf experience how to make the shots.
Of course, one of the basics of good teamwork was the sharing of information. That is usually easier within the immediate team. But this becomes harder when we are required to share information with other teams.
Often times we find ourselves in competition within one company. We are in different locations, or divisions, or departments. Sometimes, we have to compete for limited resources, limited budgets, limited human resources. Competition within a company can be good if it is creative and brings out the best in the teams without bringing discouragement. But if teams find themselves competing in a highly competitive fashion it can hurt the overall company.
In actuality, all the teams within a company are on the same team, in fact, they make up one team. And if one team prospers for the sake of another, then the overall team has suffered. Part of teamwork is seeing how the smaller teams fit into the larger picture and making sure that the main team is the winner.
Thanks to CVS Caremark for a fun learning opportunity and making this Ace Race ® Team Building Event a great success.