Team Building Chicago
We have three team building instructors in the greater Chicago, IL area, so if you are looking for Chicago Illinois team building events, we have a number of options for you. The downtown Chicago area and the Magnificent Mile are fantastic areas to conduct a Camaraderie Quest. The Navy Pier is also a popular option for this high tech scavenger hunt. Other popular team building events for the area include the Build-A-Bike ® program and the Rescue Bear ® activity. Some of our big clients in the region include McDonald's, Astellas, General Electric (GE), and Abbott, but we do hundreds of events in Chicagoland every year. Our local instructors also cover Milwaukee and Madison, Wisconsin and as far as Indianapolis, Indiana.
List of Activities
Event Catalog PDF

Team Building Events in Chicago, Illinois – The Leaders Institute ®
321 N Clark St #5000
Chicago, IL 60654 US
Phone: (312) 546-3026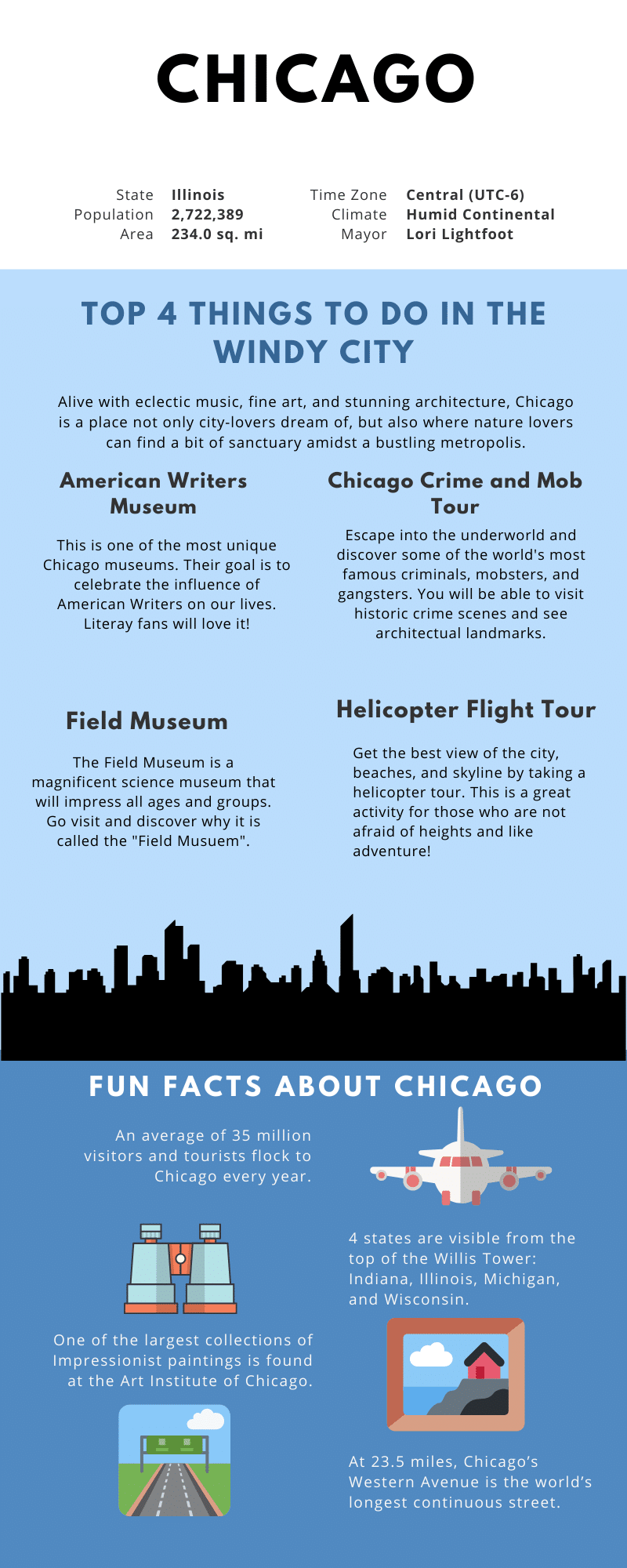 Fun Facts About Chicago
An average of 35 million visitors and tourists flock to Chicago every year.
4 states are visible from the top of the Willis Tower: Indiana, Illinois, Michigan, and Wisconsin.
One of the largest collections of Impressionist paintings is found at the Art Institute of Chicago.
At 23.5 miles, Chicago's Western Avenue is the world's longest continuous street.
Chicago is so much more than just "The Windy City". With Lake Michigan creating beautiful beaches, streets deeply rooted in history, and an incredible music scene. There is something for EVERYONE! If you are planning a team building event in Chicago here are some great activities that you and your team can be a part of when you aren't in your meeting or conference.
American Writers Museum
This is one of the most unique Chicago museums. Their goal is to celebrate the influence of American Writers on our lives. Literay fans will love it!
Chicago Crime and Mob Tour
Escape into the underworld and discover some of the world's most famous criminals, mobsters, and gangsters. You will be able to visit historic crime scenes and see architectual landmarks.
Field Museum
The Field Museum is a magnificent science museum that will impress all ages and groups. Go visit and discover why it is called the "Field Musuem".
Helicopter Flight tour
Get the best view of the city, beaches, and skyline by taking a helicopter tour. This is a great activity for those who are not afraid of heights and who like adventure!
Request more information by filling out the form below!