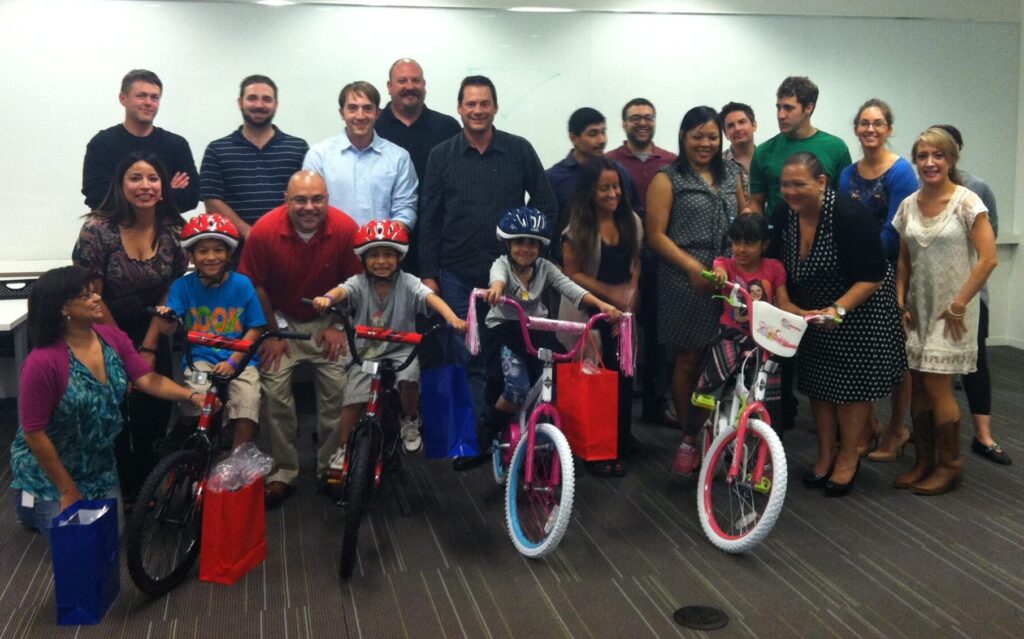 Informatica of Austin Texas hosted the Build-A-Bike ® program for twenty of their sales team. Marlo Banks the Human Resources Director organized this event for the team so they could have fun while learning about working together more efficiently as a team.
Informatica provides data integration software and services that enable organizations to gain a competitive advantage in today's global information economy by empowering them with timely, relevant, and trustworthy data for their top business imperatives. The Build-A-Bike event teaches teamwork skills through a series of challenges which the teams are to complete. This team building event encourages the teams to think outside the box to come up with solutions.
Informatica Builds Bikes for Kids in Austin, TX
Paul Mudlaff the sales Manager along with the sales department was an amazing group of individuals, they came prepared for fun. The charity arranged to pick up the bikes was the Boys & Girls Club of the greater Austin area. Brian, the Director of operations brought four kids with him but didn't tell them why they were coming and they were so excited when they saw their new bikes. The sales group was so moved to hear that they had just built the first bikes these kids had ever had. One of the team members suggested giving the kids their first lesson around the room. The group all snacked on cookies, exchanged names, took photos, and listened to the kids talk about school, home, and their new bikes.
If you want information about how your team can organize a "charity Build-A-Bike ® event" click this link. For a list of all of the fun team building in Austin, click here.
"This is wonderful", "what a great thing we just did", and "I loved this event," were some of the comments made by the sales team of Informatica of Austin.