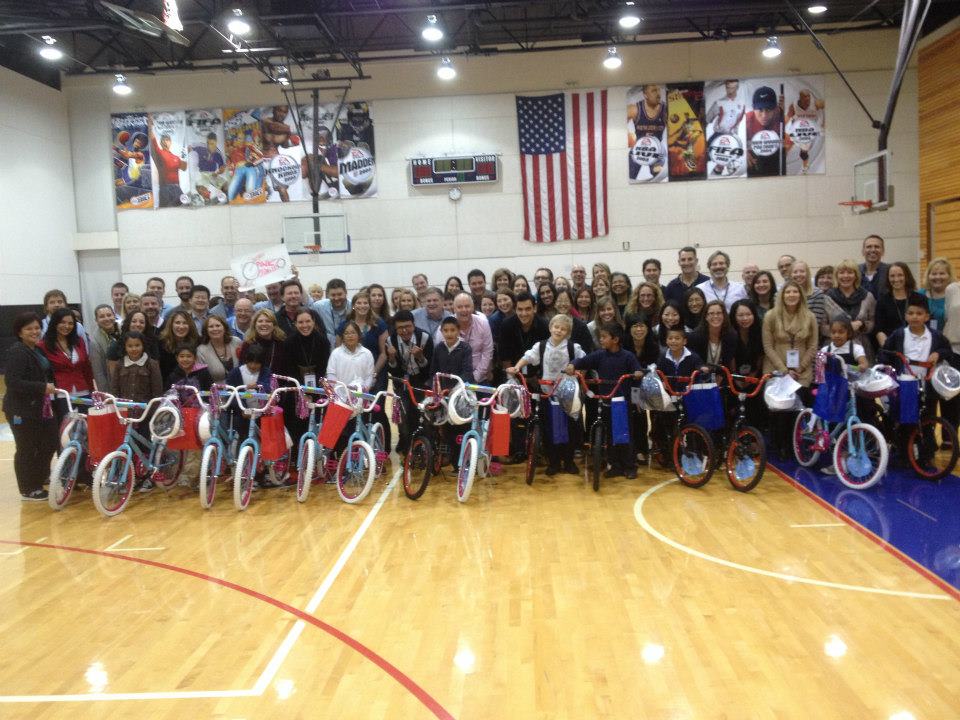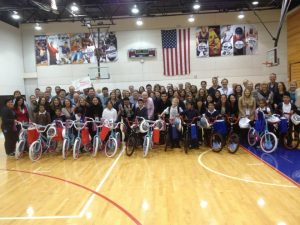 Electronic Arts, a worldwide video game developer company, hosted another Build-A-Bike ® team building event at their headquarters in San Francisco, California. The 90 participants were from the Human Resources and Facilities departments. The groups came together together for an annual three-day conference. Employees traveled from all over the globe to take some time to rebuild and refocus their teamwork and communication skills. 
The Marketing department from Electronic Arts participated in a Build a Bike ® event earlier in the year but it was the HR department's turn to give back to the community.  They wanted to strengthen their already solid team atmosphere and have a bit of fun at the same time.
The Goal Is to Work as a Team.
Being from the HR department the employees are adept at working together to get things done.  Yet the tasks in this event were designed to challenge the participant's communication skills and ability to work as a team. The teams must work together and use every person's unique skills in order to be successful.  To get their bike parts each group is given a set of questions that they must answer. 
A little wrinkle is thrown in that the participants have to figure out. However, this did not stop or slow down the EA group.  They worked together to get their parts and were able to strengthen their teamwork and problem-solving skills at the same time. It is shared experiences like this that bring employees together and build stronger teams.
By the end of the day, the HR department was able to complete 14 brand new bicycles which were donated to the Boys and Girls Club of the Peninsula. Presenting the new bikes to the kids is always a special part of the event as the participants get to see the immediate impact their teamwork has. 
If you want information about how your team can organize a "bicycle team building activity" click this link. For a list of all of the team events offered in the San Francisco Bay Area, click here.
The EA employees were thrilled and surprised to see the kids themselves coming to receive their new bikes.  It is a day that everyone involved will not forget for a long time.  Thank you to all the participants of the Electronic Arts team for hosting a wonderful and memorable Build-A-Bike ® team building event!