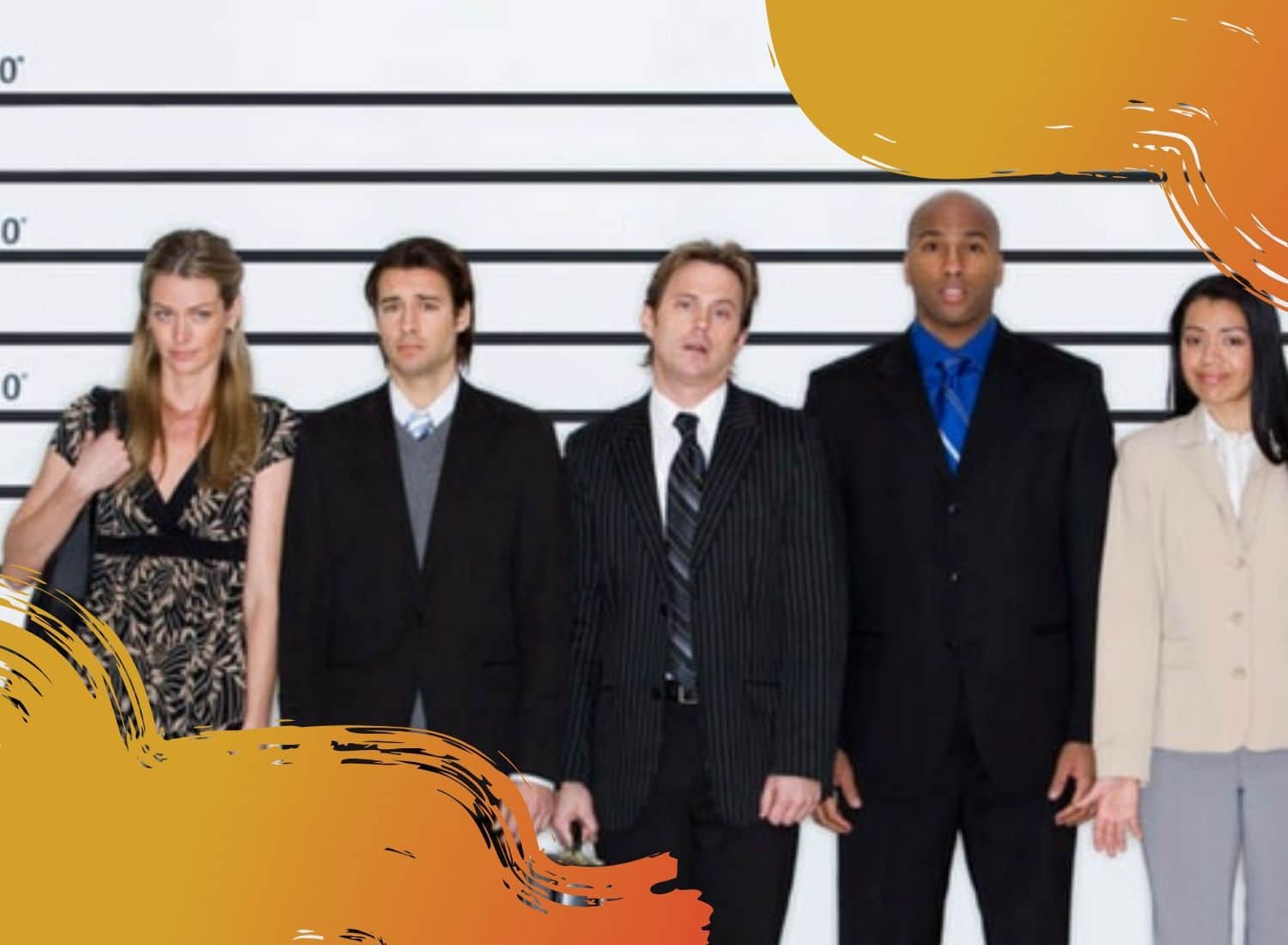 A Team Murder Mystery Game that Is Fun and Hilarious!
This Murder Mystery Team Building Activity will instantly raise the stakes at your next meeting! The Charade Murder Mystery game starts off just like any other team building event. Then, something goes terribly wrong! One of your executive team falls to the floor as the murder victim! Everyone in the room is either a witness or a suspect. Your group is divided up into CSI groups to try and figure out who the murderer is. Hilarity ensues as each team gets to interrogate each suspect. Remember everyone is a suspect!
Murder, Mystery, and a Charade
One of the executive members of your company has just been murdered by someone in the room. It is up to you and your team to bring the culprit to justice. During the Charade Murder Mystery event, each team will need to search for clues, interrogate witnesses, and check alibis to discover the culprit.
Your team's biggest challenge will be determining which clues point to the murderer and which clues were placed on the scene to be a distraction. Most importantly, remember your team members are innocent and that you need to work together.
Learn more about the advantages of using a group murder mystery event for your team! Murder Mystery Team Building is Part Show and Part Seminar
Scene
The program begins as the lead facilitator begins a classroom session focused on communication and people skills.
Murder
Unfortunately, in every great tragedy, someone has to die. One of your executives is bumped off by someone in the room.
Crime Scene
Everyone in the room is a suspect, so your group is escorted out. Detectives do a preliminary investigation of the scene and question witnesses. When you return, likely suspects are presented.
Investigation
Your team is divided into groups to solve the mystery. You can search for clues, interrogate suspects and witnesses, check alibis, and consult our crime scene experts.
Conclusion
Participants realize that to come to a conclusion, a synergy is needed.
The recommended time for this agenda is 2.5 hours, but can be tailored to fit your time frame.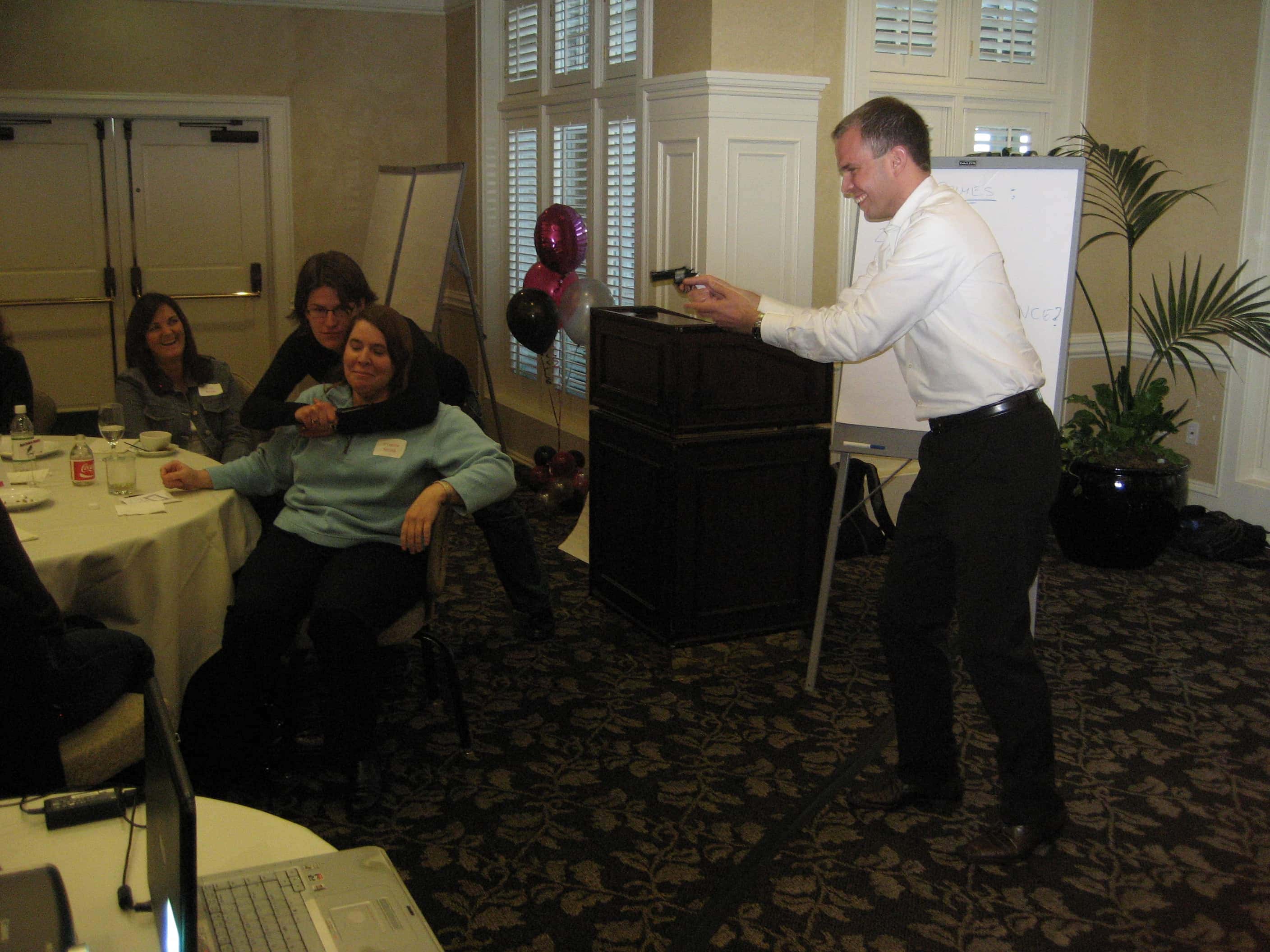 Customize Your Adventure
Every event is a custom adventure designed specifically for your group. We can make this event as specific to your team as you wish.
* All activities in this event are low impact, so it is suitable for all physical abilities.
Tuition for the Charade Murder Mystery is based on the group size and the number of facilitators needed. An additional charge may apply for travel outside the Continental United States.
This event is typically around 2 hours however, it can be tailored for annual meetings and conventions. Full day versions can be a combination of The Camaraderie Quest and Creating a Team Culture. We can also tailor this murder mystery team building event for shorter time frames. We will make your vision come to life!
Recent Reviews
Charade Murder Mystery Team Building Event
Average rating:
1 reviews
Aug 20, 2019
Our instructor was great as usual. The activity was engaging and enjoyed by all!
Request more information by filling out the form below!