Like this Post? Share it with Your Friends: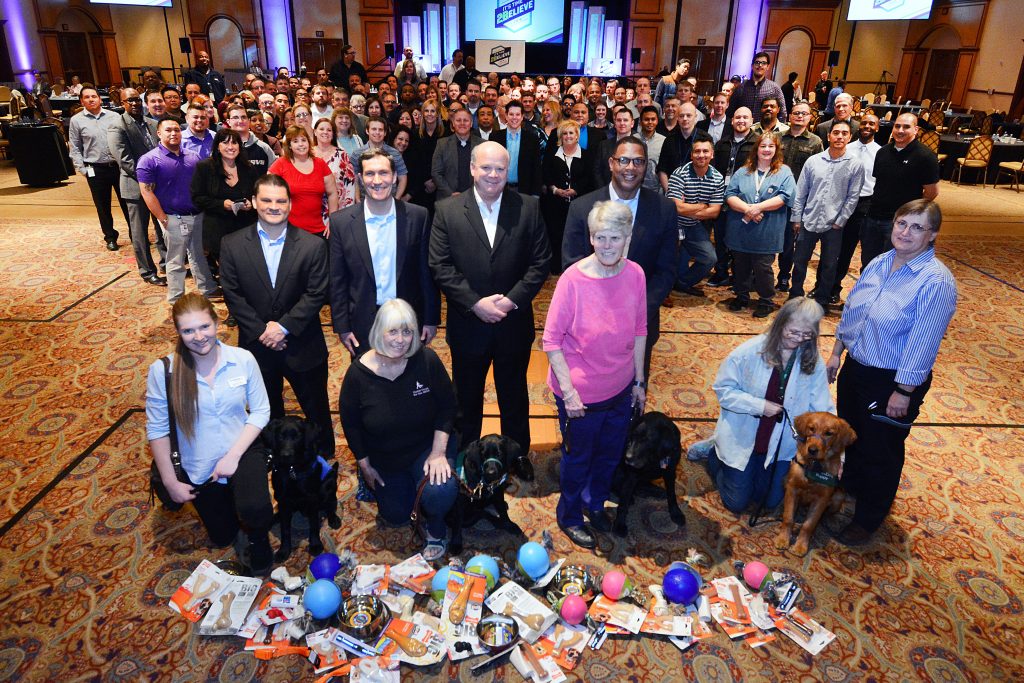 Amazing Builders
The Amazing Builders Team Building Event is our newest philanthropic team building activity, and it is quickly becoming very popular with some of our best clients. The main focus of this team building program is to improve communication — both verbally and non-verbally — among team members. Participants must navigate through a self-made obstacle course blindfolded while other team members give directions. It is fast-paced and hilarious.
The biggest challenge is that, when blindfolded, it becomes more difficult to understand which of your coworkers are directing you and which are directing other teams. As participants navigate the course, they will be directed to pick up items strewn throughout the obstacles. These items can be supplies for animal shelters, school items and backpacks for kids, or care-packages for soldiers. The great thing about this event is that it is fully customizable. Pick a charity and pick items to be donated, and we build the event around the donations.
Create an Emotional Ending with a Unique Charity
If you want your Hot Diggity to end with a bang, you can choose to donate the items to a unique charity. Two of our favorite charities are the Seeing Eye® organization and Operation Shoebox &reg:. Keep in mind that the needs of these organizations are unique, so the investment may be a little more for these activities. In addition, some cities won't have local chapters. However, if you'd like to work with these, or any other specific charity, just let us know. We will make every effort to work with your choice of organizations.
For More Information or to Request a Quote…
Helpful Links: All Team Building Activities or Other Charity Team Building Events
Like this Post? Share it with Your Friends: