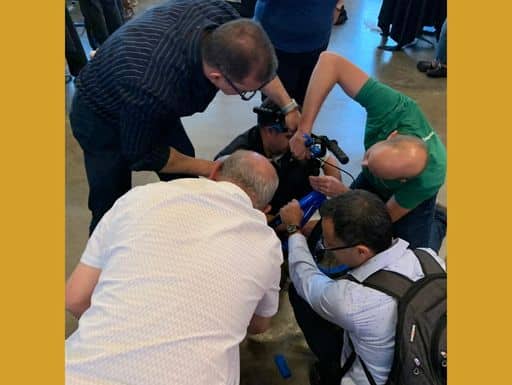 The Astros aren't the only recent city winners. NOV Wellbore Technologies built camaraderie while giving back to the community.
NOV Wellbore Technologies provides everything oil and gas need to maximize efficiency. It provides multi-regional locales with "technical expertise, advanced equipment, and operational support." They're in it for the long haul. Their support is for the now and in the future; whatever that may be. Wellbore Technologies is a global family that believes personal ownership leads to broader success. They also hold a strong belief in powerful innovation because they understand the power the industry holds. NOV provides their customers with anticipatory action in order to deliver the best work.
Houstonians Build Bikes for Community
Employees joined together recently at Buffalo Bayou Brewing Company. There our instructor, Chris, created teams. Each team received clues with riddles they had to decipher. Next, Chris also named judges who told team members whether they were correct or not. Then, correct clues earned a bike part. Ultimately, once all of the parts were collected, teams assembled a brand-new bike.
NOV Wellbore Technologies donated to a Houston charity called Candlelighters. Candlelighters is a kind of childhood cancer liaison. This Childhood Cancer Family Alliance provides emotional, educational and practical support for families of children with cancer.