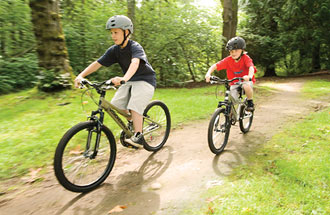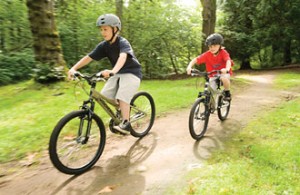 We recently helped Raynet America conduct a Build-A-Bike ® team building event near Detroit, Michigan this week. The General Manager of Raynet wanted to take his team off-site for a day to engage in a strategy session and have a little fun together. The company is based in Rochester Hills, Michigan, and provides IT services to companies in the automotive industry. Their parent company is based in France, and they have offices and plants scattered in many locations. This group of 20 came together to engage in a lively strategy session and get to know each other better.
The activities that makeup Build-A-Bike ® are designed to raise the level of energy, enthusiasm and fun for any group, no matter what size. The participants engage in a series of challenges, some competitive in nature and some not, where their creativity, ability to think fast under pressure, and willingness to step out of their comfort zones are tested. Through the course of the event, teams acquire the parts that they need to build a bicycle for charity. This group stepped up to every challenge, and laughed their way through the two-hour event!
Raynet Donates Bikes to Kids in Detroit.
The bikes were donated back to the community as they always are, and this time, they went to an organization called Justice for Lily that raises money for child abuse awareness, and that helps families in need.
"I wanted a team building activity for my group that would be a lot of fun, and let them get to know each other outside of just the working environment. This program did just that, and everyone had a great time." — Nasir Bukhari, Raynet America
If you want information about how your team can organize a "bike building team event" click this link. For a list of all of the fun team building events in Detroit, click here.