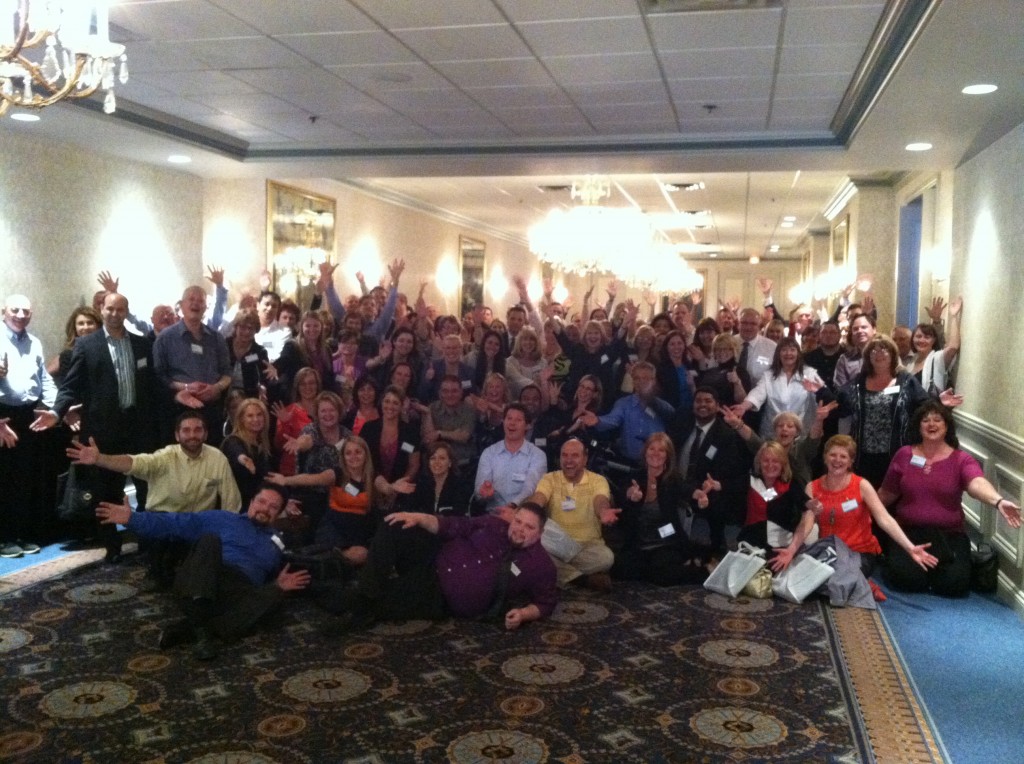 Revera Living hosted the charitable team building event Build-A-Bike ® team activity in Toronto, Ontario recently as part of a large conference. Every day, Revera helps more than 30,000 seniors and other clients to live their lives to the fullest. They offer accommodation, care and services that suit individual needs and preferences.
Through retirement communities, long term care homes, U.S. nursing and rehab centers, and dedicated home health team, Revera offers choices that enable residents and clients to continue to be their best. The Executive Directors of Revera facilities from across Canada gathered for an afternoon of fun and team building.
This high-energy, fun workshop gives participants the opportunity to interact, compete and ultimately work together to solve a series of challenges. Due to our competitive human nature, there is typically some skepticism at the notion that the teams need to collaborate to solve the challenges more efficiently. But this group was accustomed to working together across lines and thinking outside of the proverbial box, and they rose to the challenge with enormous energy and enthusiasm!
Revera Living Donates Bikes to Charity in Toronto
By the end of the event, the group had successfully built 22 bikes while reinforcing the important lessons of teamwork, collaboration, giving back to the community, and innovation – all things that the team organizing the workshop were hoping to emphasize! The bikes were donated to the Boys and Girls Club of Peel, making 22 local boys and girls extremely happy!
"Thank you so much for leading us through the Build a Bike ® event! It was clearly the highlight of the conference with a 100% positive feedback rating among all those who commented to me. There was a lot of curiosity about how to get you back for other events in our organization!" — Christine Tomaselli, Revera Living
Build-A-Bike ® is not your 'typical' team building event! If your group is looking for a workshop that can reinforce the lessons related to working together more effectively while giving back to your local community, consider including Build-A-Bike in your next conference.