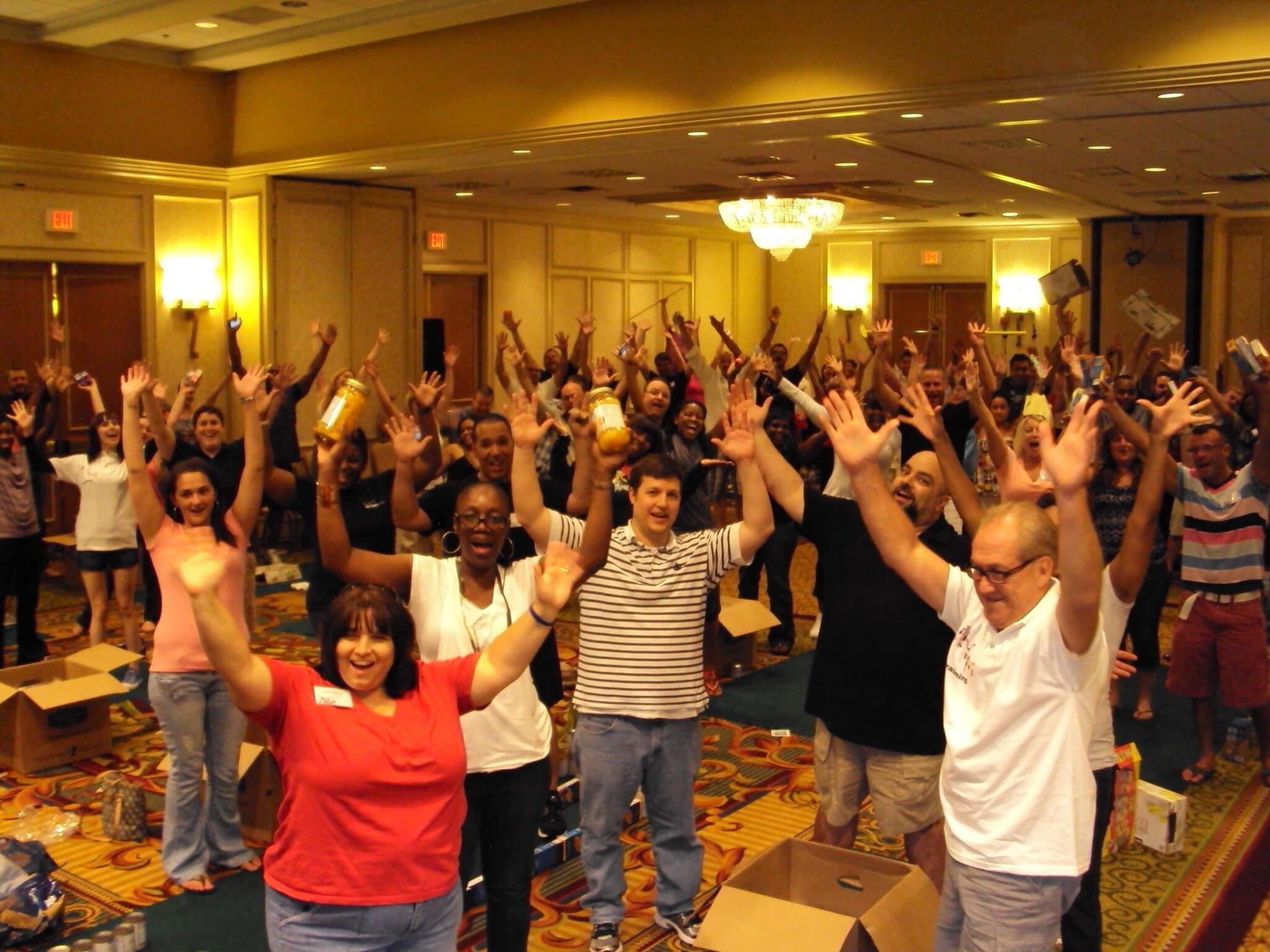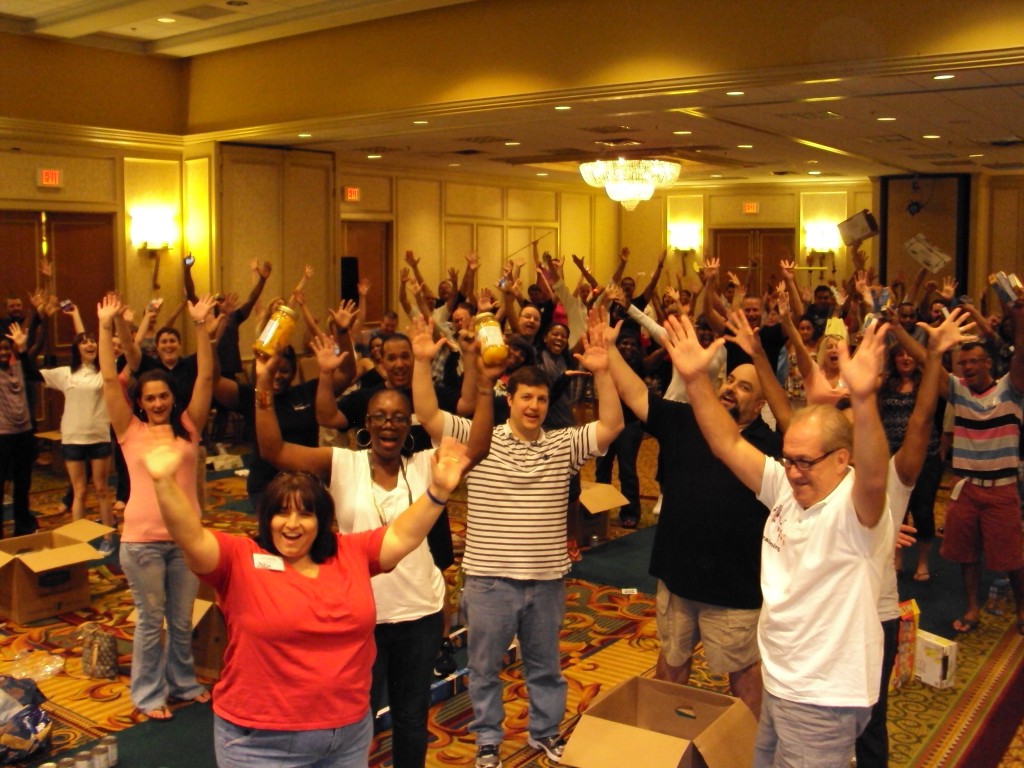 Nearly 200 members of the Verizon Wireless Trainers and their support group came together in Boston, Massachusetts for an Ace Race Team Mini Golf Event for charity. The volunteer opportunity for team building included fun, friendly competition, and to donate food to the Greater Boston Food Bank.
Everyone had fun designing a miniature golf hole and then competing to make an "Ace" (hole-in-one) at each hole. Each team made with mats of felt for the green and non-perishable food items to construct the holes and obstacles provided a challenge and fun to all of the participants.
The teams built 32 golf holes which made up four different courses. Each course's winning team had a playoff to determine the overall winner. The fun and learning culminated in all of the food items being donated to the Mission Central Food Pantry in New England. There was learning, fun, and a great feeling when a representative of the food pantry explained how the over 2400 lbs. of food would be used and the tremendous difference it would make in the lives of needy families in New England.
Verizon Plays Mini-Golf and Donates a Bunch of Food to Charity.
The Ace Race ® Mini Golf for charity is a fun way to teach some basic team building principles while having fun and giving back to the community. The teams were preselected before the event but each team had to use the experience and talents of the members to complete the tasks.
Some people are good at the design of the golf holes, others have the ability to put the parts together in a specific order to construct the holes: others have the ability to hit the golf ball and make the critical shot; still others are able to organize the individuals to get the best from each one. The best teams are those that recognize how each individual can contribute to the team. Then, they cheer team members on to make significant contributions.
One "sentence" that was reiterated was, "None of us is as smart as all of us." Verizon also had added a nautical theme which added to the fun and was included and referred to throughout the Ace Race Program.
If you want information about how your team can organize a "charity mini-golf game" click this link. For a list of all of the great team building in Boston and New England, click here.
Thanks, Verizon for a great event and for making a significant contribution to the Greater Boston Food Bank. May the Ace Race experience benefit you as your gracious gift to the food pantry will benefit so many in need in Massachusetts and other states in New England.