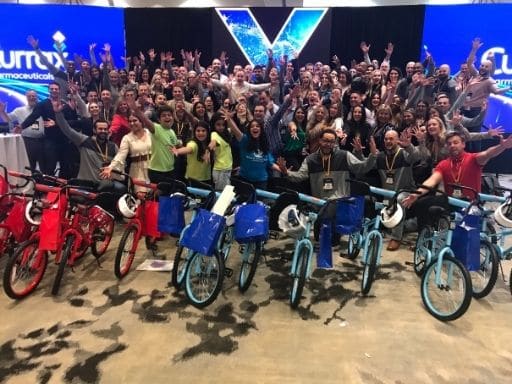 The best charity team building ideas for 2022 may surprise you. As teams come back to the office, we are experiencing never-before-seen team challenges.
For instance, let's say that you started a new career during the pandemic. It took a while to get into the swing of things since you were working from home for the first year. But now, you understand your job role. You have also gotten to know some of your coworkers (at least virtually.) You also know who you report to, who is responsible for what, and what you need to do to advance.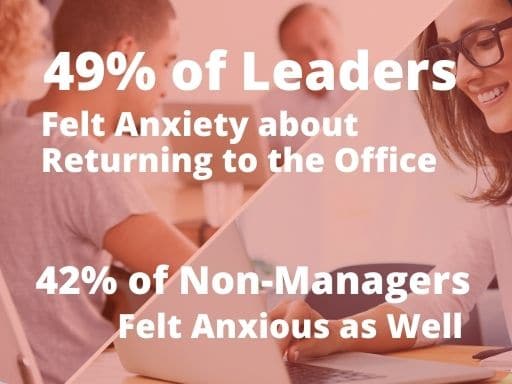 Things finally seem to be going well. Then, the boss throws you a curveball. The entire corporate team is now scheduled to come back to the office.
Over the past two years, more people started working from home than ever before. For some, this was a spontaneous adaptation to the job they already held. Others, though, started new jobs with new companies for the first time, remotely. Going back to the office whether full-time or part-time will now be a major adjustment.
This is causing stress and anxiety for those who were starting to get their groove. These feelings may be more common than most realize. Forbes reported on the subject citing a study conducted by The Adeco Group which revealed that "49% of leaders and 42% of non-managers said they have felt, or are feeling, anxiety about returning to the office."
So keep this in mind as you begin to schedule your first meetings with your returning team. In this post, we will give you a few ideas on how to use philanthropic corporate events to relieve some of that stress for both your leaders and your team members!
Charity Team Building Activities Can Be a Fun Way for Coworkers to Meet in Person for the First Time.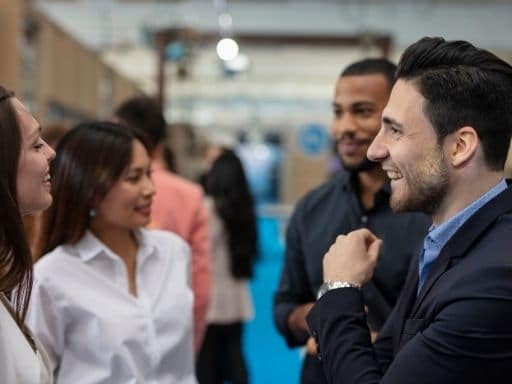 Since late last year, most of our clients scheduling an in-person charity team building activity have said the same thing… "This is the first time that we have met in person in almost two years." We also hear quite often, "Many of our team members joined our organization during the pandemic. So, they have never met any of their coworkers in person."
Since this is so common, many of these organizations are adding a fun charity team-building event to these first meetings.
For example, last week, The State Bar of Texas' Young Lawyers Program met in person for the first time since COVID hit. Each year, the Bar handpicks a couple of dozen up-and-coming young lawyers to mentor as their next generation of leaders. These attorneys joined the group a few months ago and have only met virtually until last week. One of the major benefits of joining a group like this is the value of networking. But prior to this meeting, the members rarely interacted with each other outside of the scheduled Zoom calls.
They had been missing out on one of the major benefits of being in the group. So the organizer decided to invite the group to Galveston for some in-person networking and team building. We created a few fun team-building games that allowed them to get to know each other out of a traditional meeting. First, we divided the group into small teams. As these smaller groups worked together, they earned bicycle parts for their team. Of course, they made a few mistakes along the way and laughed a little. But eventually, they donated the completed bikes to the local Boys and Girls Club.
So they got to have fun, network, and they also got to give back to their community.
You Can Use a Charity Team Building Event to Bring Remote Employees Back to the Office.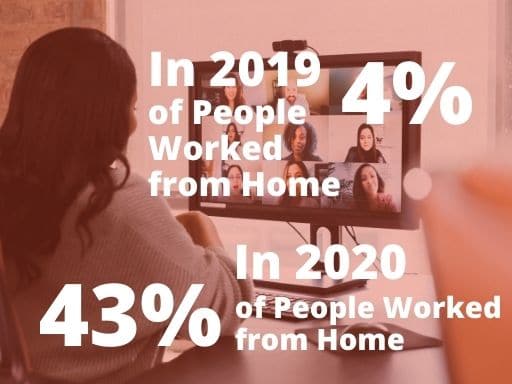 The Coronavirus pandemic created an unprecedented shift to remote work. According to Gallup, in 2019, only 4% of the workforce worked from home. But, by 2020, the percentage soared to 43%. Remote white-collar workers shifted even more dramatically. Over 65% of them became remote workers during the pandemic. However, with rising levels of immunity and readily available vaccines, companies are now asking their remote teams to return to the office.
Bosses are urging their team members to come back. However, they are being met with heavy resistance. The New York Times took a poll to see why.
Poll respondents listed many reasons to remain a remote worker. They listed, "Sunlight, sweatpants, quality time with kids, quality time with cats, more hours to read and run," and more. "But the most strongly argued was about workplace culture." The New York Times even interviewed people to get a first-hand explanation of the hesitation to return.
One lady mentioned why she enjoyed working from home. She felt that the pressure to socialize at work, with people that don't like her, makes for a horrible workday.
To keep this from happening at your office, you want to foster an atmosphere where people are proud to work and want to come to work. Team building games that support a local charity are one of the best ways to do this. They have both a positive impact as well as a way of uniting the team in purpose beyond the everyday work.
Philanthropy Combined with Fun Team Building Exercises Boosts Team Morale.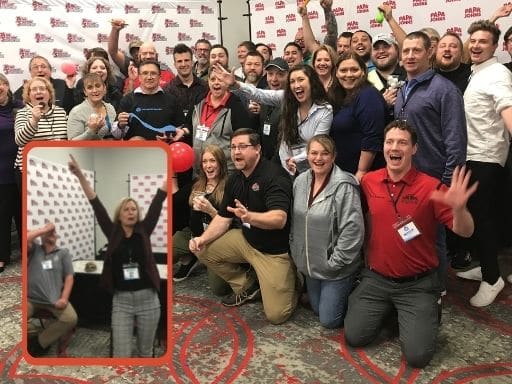 Company culture is on everyone's mind and part of that equation is shared values. The workforce wants to work for companies that believe the same things they do. They want their company to involve themselves in projects they believe in.
One of the best charity team building ideas of 2022 is to partner them with a strategic corporate social responsibility (CSR) program. Your team members (especially the newer Generation Z folks,) have concerns for social causes. Companies can rise to the occasion by implementing programs to help with child obesity, literacy programs, or helping the homeless.
Your workforce not only wants to see a change in these areas but they want to be part of the solution. Having events tailored to achieving these ends helps create an emotional bond between your workforce and the company. According to a Neilsen poll, 73% of millennials said they would pay more for products when the company helps solve social causes. And even more telling is that 62% would be willing to take a pay cut to work for a company that more aligns with their values!
So, for the 2022 workforce, choose a charity team activity that aligns with your team's values. For instance, you could build bicycles for kids to encourage them to exercise more and fight obesity. Or, you could stuff backpacks with school supplies to give these kids the tools they need to help reduce illiteracy. When you add charitable team building programs like these to your meetings, you can boost morale for the whole team!
Use a Fun Activity to Demonstrate the Application of Content of Annual Meetings.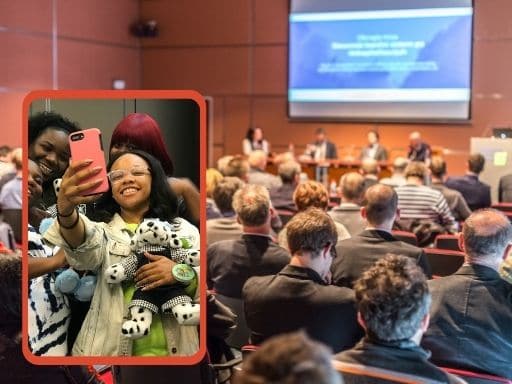 For most companies, it has been over two years since their last annual meeting. You may want to kick off a new marketing campaign, introduce new team members to the large group, or just catch everyone up on changes that have occurred. Charity events and team-building activities are a great way to reinforce this content. The games or team activities can give the group a chance to practice creative thinking or better communication skills.
For instance, a company that makes medical equipment had its first annual meeting since the pandemic. They were rolling out a new line of surgical equipment that was designed to reduce infections. They added a Rescue Bear ® charity team activity and donated the hypoallergenic teddy bears to a local children's hospital. The facilitator was able to reinforce some of the content from the earlier speakers as well.
In addition, a little friendly competition can add some team spirit to your meeting. A well-led charity team building activity will get the entire team to participate regardless of the group size. By the way, this is more difficult to do for large groups. So, if you expect 50 or more participants, a good team building company is a wise investment!
Best Charity Team Building Ideas 2022.
Here is a list of the best charity team building ideas for 2022. Each of these concepts combines the tips above. They can be a fun way for coworkers to meet for the first time and encourage your team to want to come back to the office. These team building ideas can also build morale and reinforce your corporate values.
By the way, most of these activities can be delivered in one to two hours. So, you can combine them with a happy hour for corporate groups. Or, you can invite family members of your team to join you as well. Events like these are an easy way to build team bonds and have a little fun at the same time!
(1) Charity Bike Builds.
Our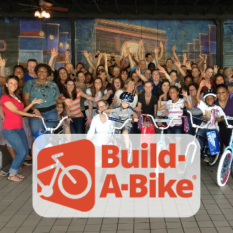 Build-A-Bike ® is the absolute most popular of the best-of-the-best team building activities. The team is divided into small groups to solve a series of fun challenges that each earn a bicycle part. Challenge #1 gets the group the tools. The next challenge earns them the pedals. They have to work together until they are awarded all the pieces that they need to build their bike. The secret to this activity, though, is that it encourages team communication. The more that the teams get out of their silos and share information with the other groups, the easier the challenges become.
(2) Mini Golf to Help Area Food Banks.
If you have a competitive group that wants to have a good time, try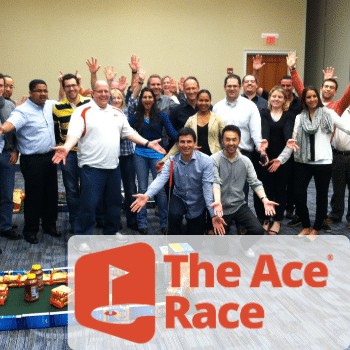 The Ace Race ®! The group builds an entire mini-golf course out of non-perishable food items. Each member of the team attempts to make a hole-in-one (an Ace) on each hole. Once a single member of the team succeeds, the entire group gets to move to the next hole. This is a great way to build a successful team because everyone gets the chance to be the hero. If you want to have a high level of energy in your meeting, we suggest this event!
The food is then donated to local food banks.
(3) Donate Stuffed Animals to Kids Who Have Experienced Trauma.
The Rescue Bear ® team activity is a heartfelt way to give to your community and build solid leadership and team building skills. One of the best charity team building ideas is to combine solid skill development into the fun activities. This combination program does just that.
Teams are separated into personality temperaments (without the group really realizing it.) Just as in the Build-A-Bike ® program, each group is given a series of team challenges. However, this time, the challenges are geared toward the strengths of each personality temperament. What they realize during the program, though, is that they need the strengths of the entire group to accomplish the task.
If your team experienced communication challenges or morale problems during the pandemic, we suggest this program. It has magical results!
(4) The Absolute Best Charity Team Building Idea in 2022 Is to Create a Custom Charity Activity.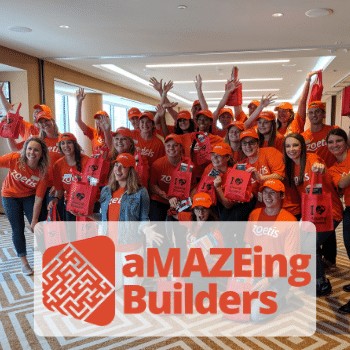 The Amazing Builders custom charity team activity can be tailored for your group. You are really only held back by your creativity. Our team of expert instructors can build something uniquely different for your group. In the past, we have donated backpacks full of school supplies, care packages to soldiers, pet supplies to animal shelters, and food to homeless people. Most recently, we organized a custom charity team building event donating food to refugees from Ukraine.
BONUS CHARITY TEAM BUILDING IDEA FOR 2022: By the way, if you are looking for a charity team building event on a budget, this is a great choice. For instance, when you donate bikes or canned goods, these items are heavy and costly to ship. However, if you donate backpacks to kids, you can donate up to three times more items to a charity at almost half the cost!
(5) Add a Cash Donation to a Regular Team Building Activity.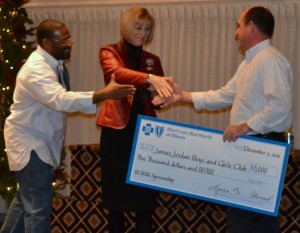 Another great charity team building idea is to just add a cash donation to any other team building activity. For instance, when teams compete in our virtual escape rooms or schedule a team murder mystery, we always crown a winning team. Organizers will often task the groups to choose a charity to play for like on a celebrity game show.
In many cases, companies set aside funds through their Corporate Social Responsibility programs each year. This is a fun way to let your team members choose where that money is donated.
Want to Organize One of These Fun Charity Team Activities for Your Group?
Complete the form below or call us at (800) 872-7830 for a Custom Quote for your group!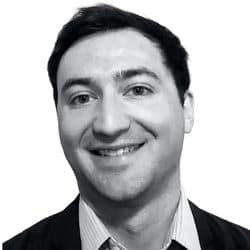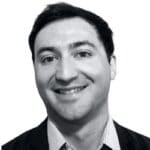 Chris Springer is a consultant and instructor for The Leaders Institute ®. He started his career with a tour in the Navy before becoming a professional trainer. His background is in logistics and management processes.