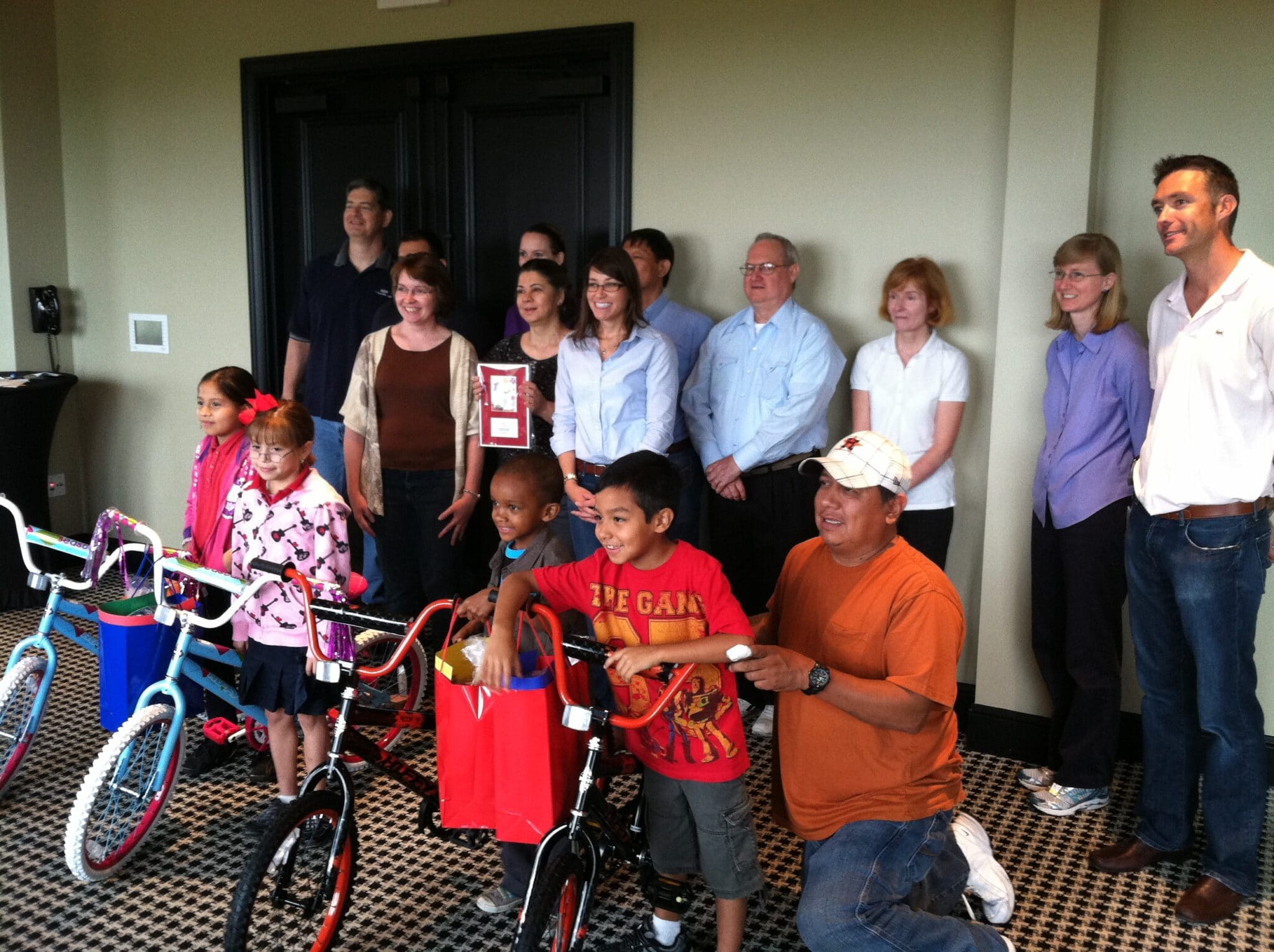 ExxonMobil held a Build-A-Bike team building event in Houston, TX recently.  ExxonMobil is the world's largest publicly traded international oil and gas company, providing energy that helps underpin growing economies and improve living standards around the world. They operate facilities or market products in most of the world's countries and explore for oil and natural gas on six continents. This event was for the Reservoir Performance Prediction & Modeling team based at the Upstream Research Company.
As a small group of 12 people, the leadership of the team wanted to make sure that the group would still have a great experience of the event. We were able to customize the agenda to fit the size of their group, as we can do with any size group, and give them the same great experience on a smaller scale. The goal for the overall day was to have fun and create better team dynamics across the whole team, while doing something worthwhile! Build-A-Bike is a high-energy, really fun workshop that gives the participants a chance to engage together in "play with a purpose" exercises.
At the end of the event, the group had built four bikes and had a really great time together. The excitement in the room ratcheted up another notch when the YMCA of Houston arrived with four local children who were the ecstatic recipients of the bikes! The ExxonMobil team is based locally, and one of the team members is a regular volunteer with the YMCA, making the donation even more meaningful for the group.
 "This was a great exercise – exactly what the team needed to get us out of the office and away from our computer screens for a little while!" — Bruce Chalton, ExxonMobil
No matter what size your group, Build-A-Bike is the perfect way to add spark and fun to your retreat or conference while giving back to your local community. It can help your group gel together while reinforcing important team building lessons.
| | |
| --- | --- |
| | Ellen Patnaude is Vice President of Instruction for the Northeast region. She is based in Detroit, Michigan, but she also teaches in Chicago, Cincinnati, Columbus, Toronto, Baltimore and other Northeast cities. |
Interested in a Team Building Event of Your Own?