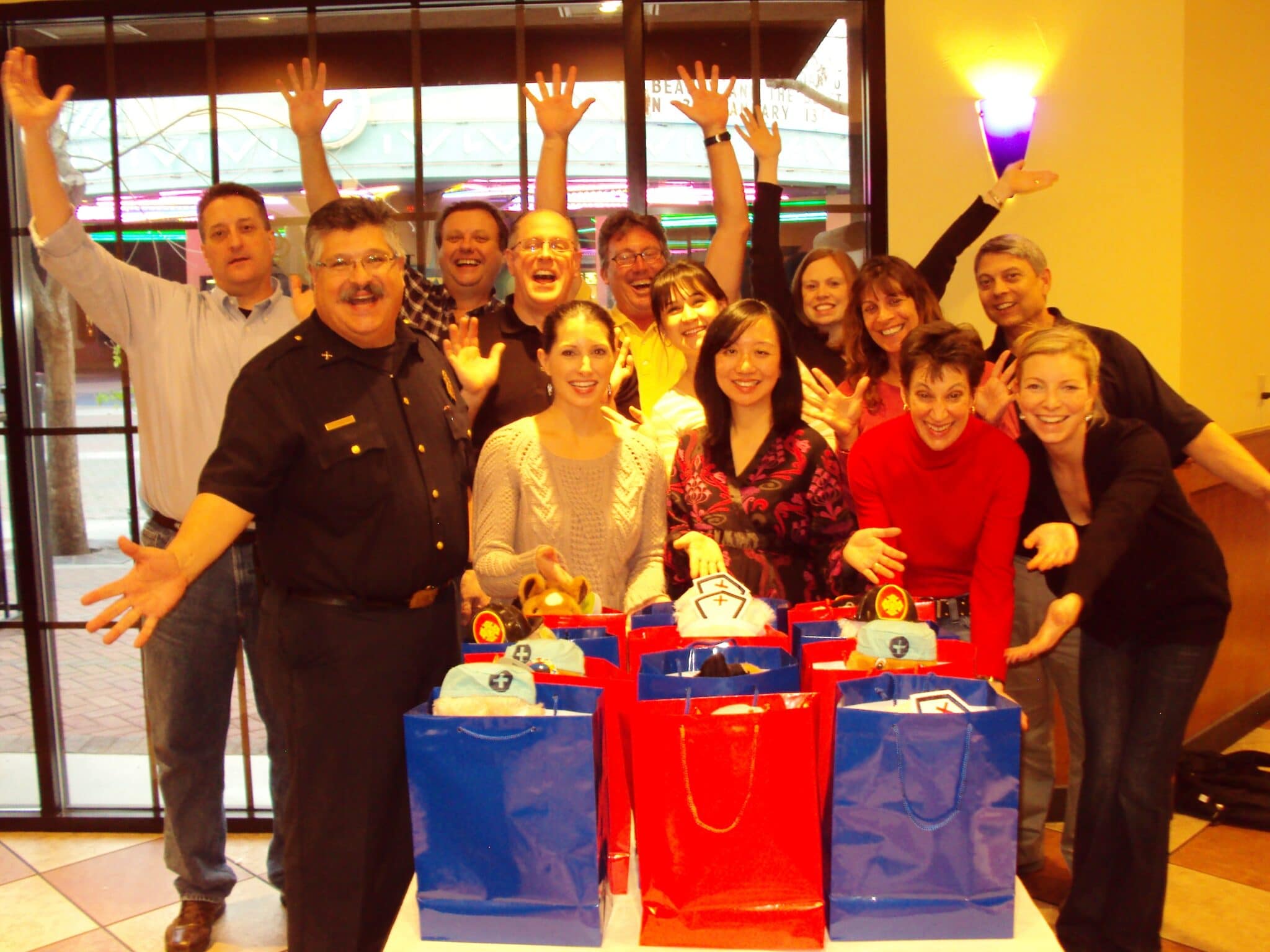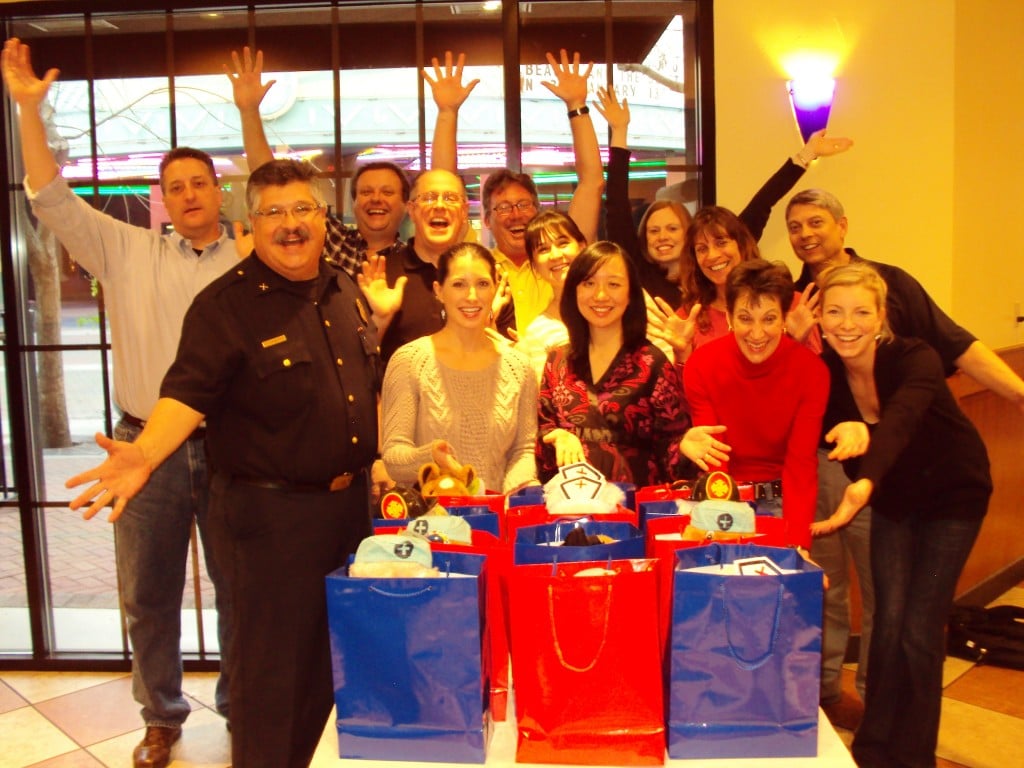 12 people from E & J Gallo Wineries executive leadership team came together for a day of meetings which included a Rescue Bear ® Team Building Event. This special event included several activities that culminated in 12 stuffed animals being assembled that were given to the Modesto Regional Fire Department. The activities of the afternoon included some very fun activities that incorporated valuable lessons on leadership and team building. Amidst the laughter, games and projects the participants were also given time to think over important principles that they can put into practice. The participants enjoyed one another, the challenges, and the opportunity to see one another is a little different situation than usual.
During the team building event personality and temperament was explored. It was clear that through the activities people understood a little more about how personality and temperament plays into our every day behavior. Often times that behavior can lead us to interact most with people who are most like ourselves. The problem is that when we work in homogeneous units we fail to capitalize on the strengths of others who could be in the group. When we surround ourselves with personalities most like our own we are missing a key ingredient to seeing a total or whole picture. Many teams are formed this way and short-circuit the effectiveness of the team because key ingredients to the whole are missing by the neglect of having a rounded team that includes the various temperament styles.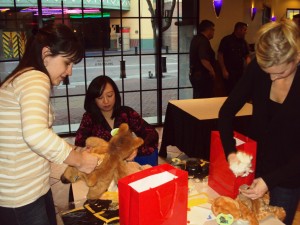 The Rescue Bear Team Building Event helps expose how silos in the workplace are formed and how to break out of that mold. It was a fun and experiential learning event and there was a great feeling about giving back to such a great community organization as the Modesto Regional Fire Department. The 12 stuffed animals made and contributed will make a difference in the lives of children dealing with grief as the event made a difference in the lives of these important Gallo employees and those lessons will filter down to others as well.
Thanks to Gallo in the San Francisco Bay Area for a great event and a great contribution to the community.