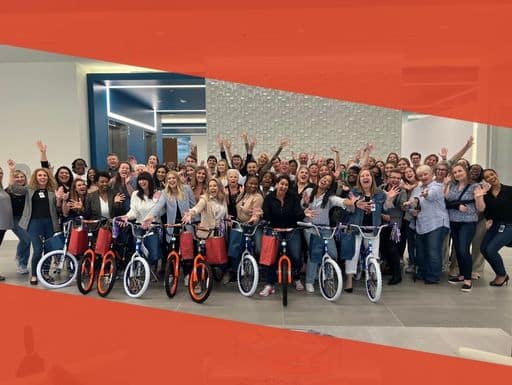 What better way to kick off fall than with a meeting! Sounds like fun right? Well, in this case, it was! Insperity had staff join together at their headquarters. Perfectly placed in the suburb of Kingwood, a city 45 minutes north of Houston.
Insperity, formerly Administaff Inc, provides human resource services. Their services range from employee benefits, risk management, and payroll and HR administrative forms. They can also lend a hand in HR compliance and talent management. That is to say, they can write out your staff duties and responsibilities while overseeing your government reporting. Rated above 905 in satisfaction; I'd say they know what they're doing.
Energetic Meeting Goers Build Bikes in Kingwood
These energized employees were split into teams. The teams were tasked with figuring out various puzzles and riddles. Did I mention our lovely judges? Yeah, they come into play, too. The judges give each team the final vote on correctness. If correct, the team earns a necessary part of their bike. If they're wrong, they have to go back and rethink their answer.
After collecting four pieces, each team assembles a bike. The lucky students from Woodland Hills Elementary School received the bikes. Their lovely principal and counselor accepted them at the event.