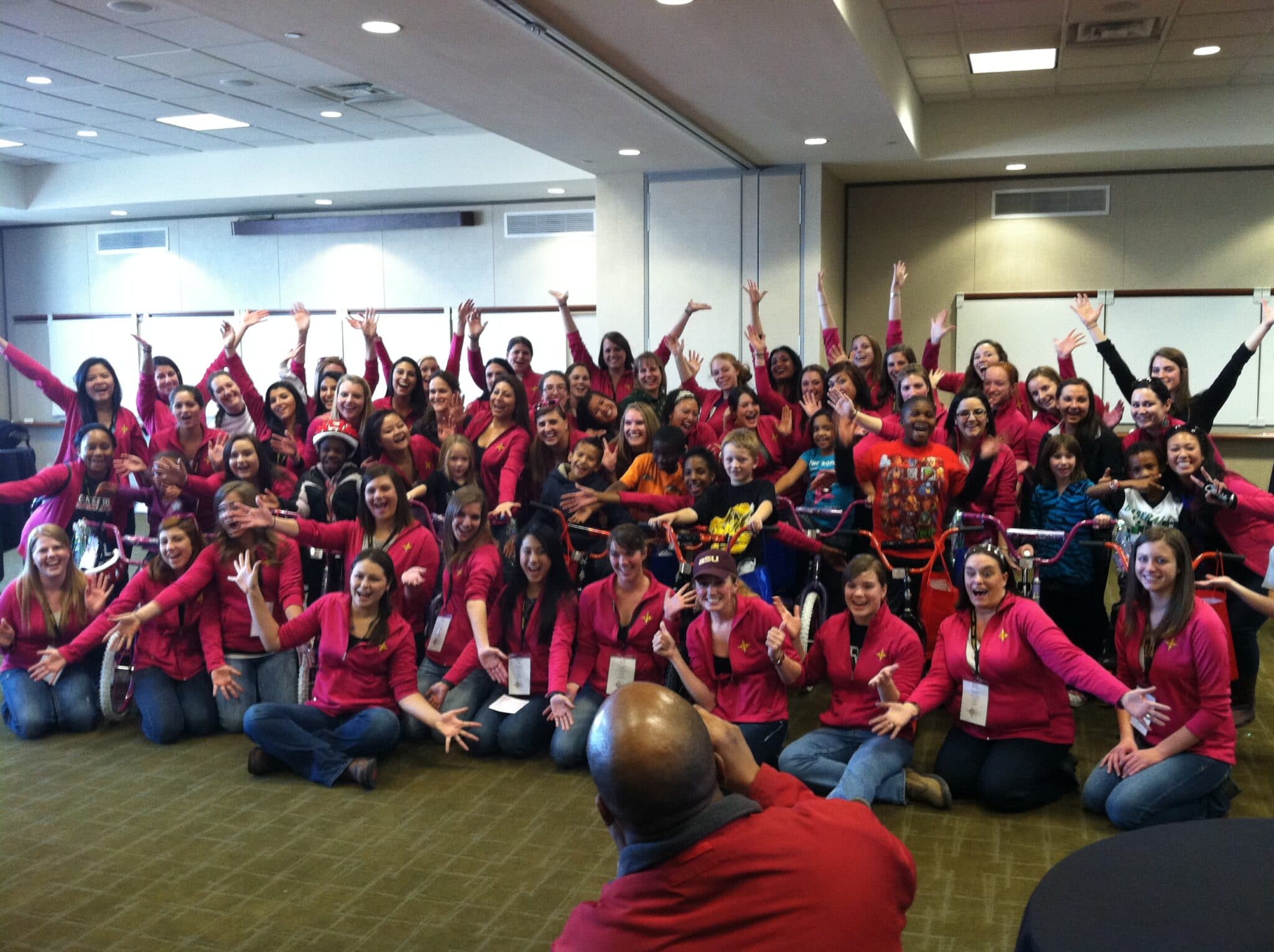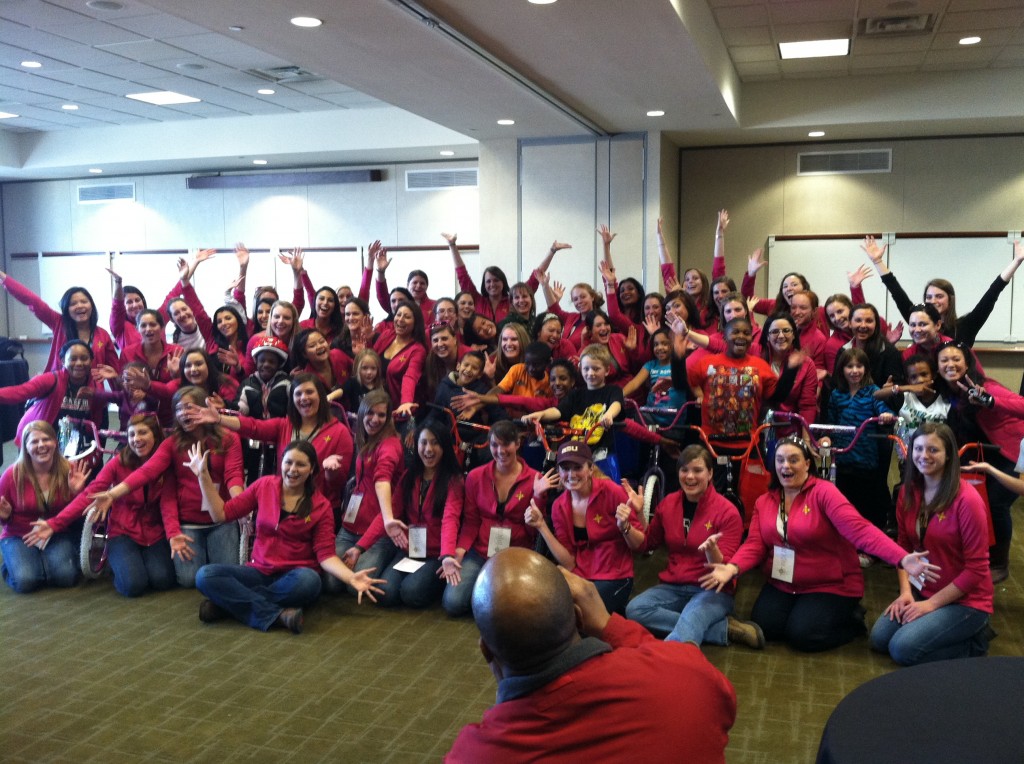 Kiewit hosted a Build-A-Bike ® workshop as part of it's Fifth Annual Women's Construction Leadership Summit in Omaha, Nebraska recently. The Women's Construction Leadership Seminar offers a chance for female student leaders from across the country to come together to sharpen their skills and take advantage of the tremendous opportunities available in the construction, mining, and engineering industries.
This is an opportunity for women to experience leadership in construction through hands-on activities, direct communications with female construction leaders, and networking amongst their peers. This group of 60 women was seniors in engineering programs at top universities across the country.
Build-A-Bike ® uses a series of challenges and activities to encourage team building. Meant to be something of a caricature of behavior we can see in the real world, the participants have a good time poking fun at themselves and each other as they move through the exercises together. The participants in this event were all college students who have done internships, and they had a great time recognizing their own behavior and that of colleagues throughout the activities.
Kiewit Build Bikes for Boys & Girls Club.
The bikes were donated at the conclusion of the program to kids from the local Boys and Girls Club of Omaha. Two of the boys had birthdays near the date, so the group sang happy birthday to them, which added a special touch. Donating the bikes to the community really touched several of the participants.
"This was a really fun event and the young women had a great time! It was the right way to end the conference." –Anthony Bertolini, Kiewit
Sometimes groups need to approach team building through just having some fun together, and in this instance, that's what Build-A-Bike ® was able to provide. And everyone loves to see the looks on the kids' faces when they get a brand new bike!
If you want to encourage team building while giving back to your local community, consider including Build-A-Bike ® in your next conference.