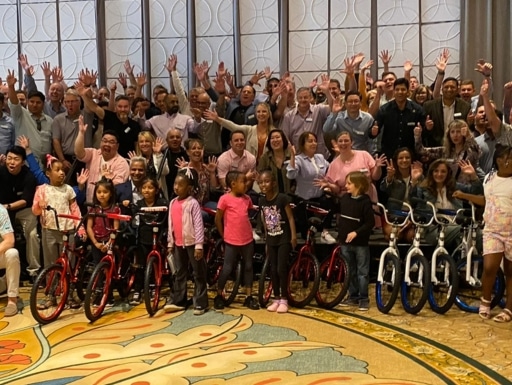 A remarkable gathering of 160 participants took place in Ravenel, South Carolina, as NTT DATA attended a memorable Build-A-Bike® team building event. This event brought together top executives from around the globe as part of the NTT DATA President's Club meeting. It also provided them a chance to give back to the community.
NTT DATA, a trusted global innovator of IT and business services, is headquartered in Tokyo and forms part of the NTT Group. They assist clients in their transformation journey through a wide range of services. They include consulting, industry solutions, business process services, IT modernization, and managed services. With a commitment to long-term client success, NTT DATA combines global reach with local attention. In total, they serve clients in over 50 countries and enable them to confidently embrace the digital future.
NTT DATA Unites Executives for Build-A-Bike® Event in Ravenel, SC
The NTT DATA President's Club brought together top executives from around the world, and they commenced the final day of their conference with a fun Build-A-Bike® event. This hands-on team building activity was widely regarded as the most rewarding part of their conference, allowing the executives to connect and make a positive impact while assembling bicycles for a worthy cause.
Looking for a fun event that will bring the best out of your top teams? Check out the full list of our charity and team building games in Ravenel, SC.
EB Ellington Elementary School, a deserving beneficiary, handpicked 20 students to be part of this special occasion. They even went the extra mile by arranging a field trip to bring the students to the island resort. Upon arrival, the team members were able to hand deliver the donated bikes to them. To make the experience even more extraordinary, NTTA DATA invited the students for a delightful lunch on the terrace. The lunch event created cherished memories for both the young participants and the esteemed executives.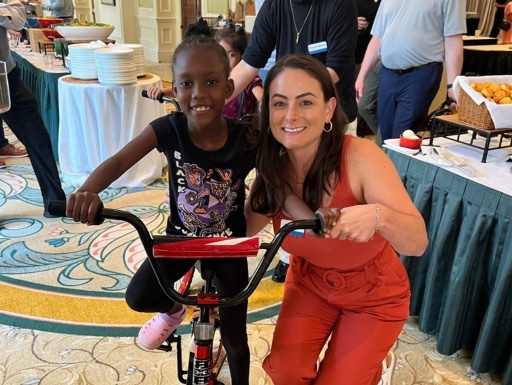 We express our deepest appreciation to NTT DATA, and we extend our heartfelt thanks to EB Ellington Elementary School for their collaboration and unwavering support. Your collective efforts have left a positive and lasting impact on the lives of these lucky students.