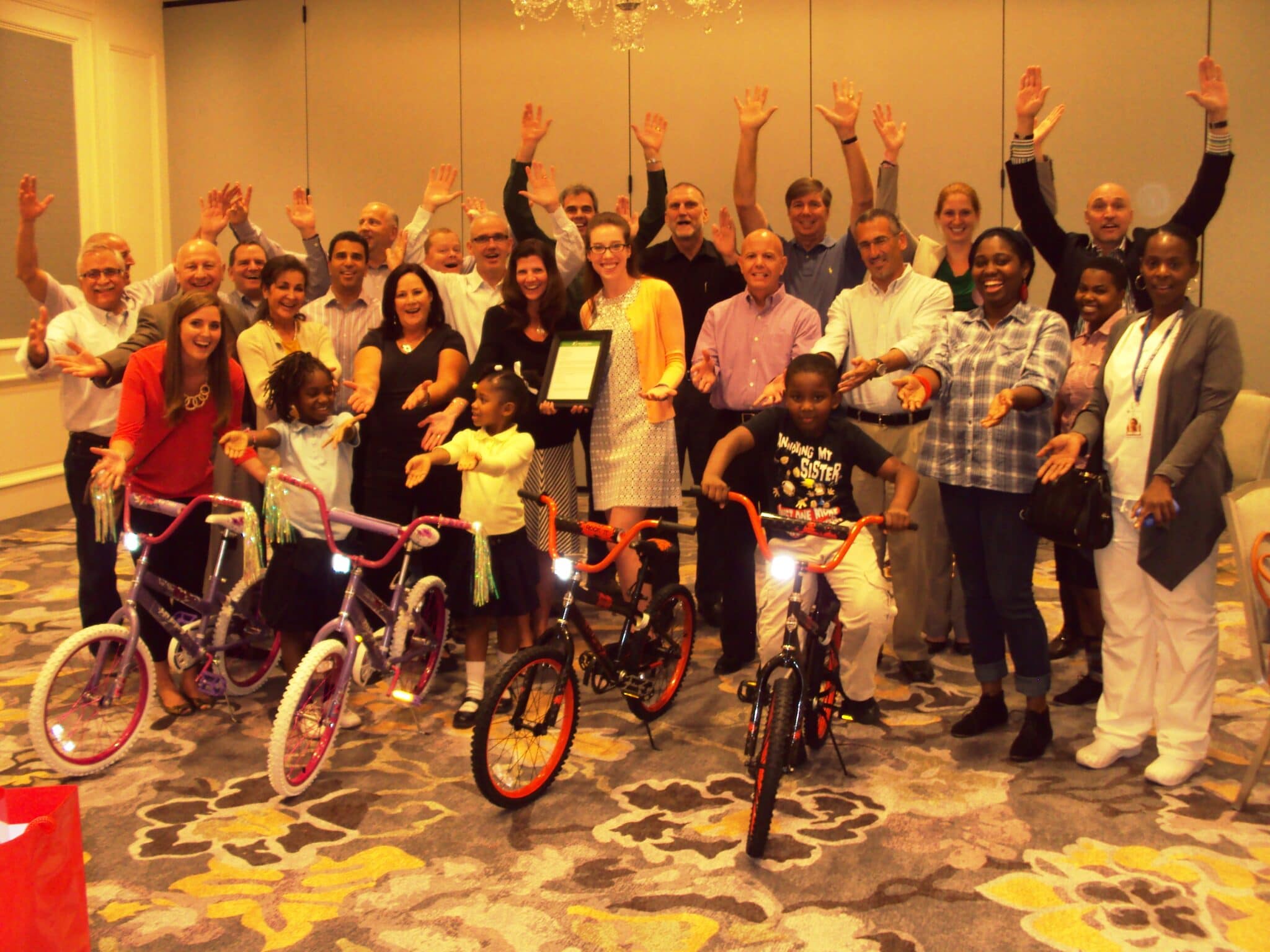 Principal Financial Group took part in an afternoon of a Build-A-Bike ® Team Building Event that culminated in boys and girls bikes being built and donated to Children from the Big Brothers Big Sisters Organization in Atlanta. The Build-A-Bike ® Team Building Event is a fun, fast-paced event in which the participants are involved in many fun and worthwhile events that end up making a difference in the lives of children, their families and the communities they live in. 
The activities provide learning as a by-product of the games, situations, problems, and obstacles that are faced during the event. Principal Financial Group was a great group of creative, fun-loving, growing people that enjoyed the activities and each other. During the event, they got to know each other better, see each other in a little different situation than usual, and even display their creative and athletic (even gymnastic) abilities.
Principal Finacial Builds Bikes for Kids in Atlanta, Georgia.
Teamwork is often viewed as the simple interconnection and effectiveness of group members. But this event showed how people from the same organization, although different locations can come together for an event that was a big success and contribute to the needs of people in the community. There was a time of exploring and working with team building and team leadership skills, as well as working with others to complete goals and achieve the end result of building bikes graciously given to excited children. 
If you want information about how your team can organize a "charity bike build" click this link. For a list of all of the fun team building events in Atlanta, click here.
Thanks to The Principal Financial Group for a great time of experiential learning and for their generous donation to the children form Big Brothers and Big Sister of Atlanta.