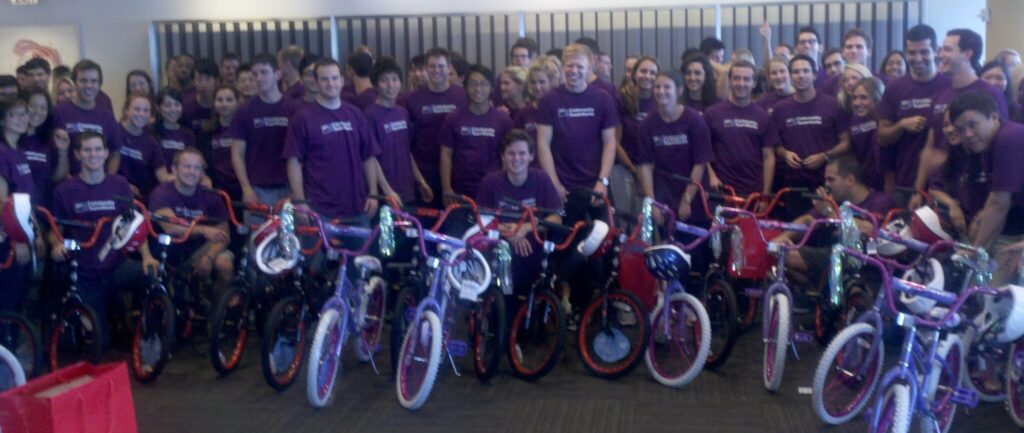 Every summer the Goldman Sachs group brings on a cadre of University and MBA graduates to join their New Analyst/New Associates Program within each of their respective business units.  The Analysts are composed of undergraduate and graduate-level students from any field of study, and typically take on an Analyst position as their first full-time role in the industry.  Associates on the other hand, typically come into the program after having completed an advanced degree such as an MBA, JD, MD, or LLM.  They also have two to five years of work experience under their belt.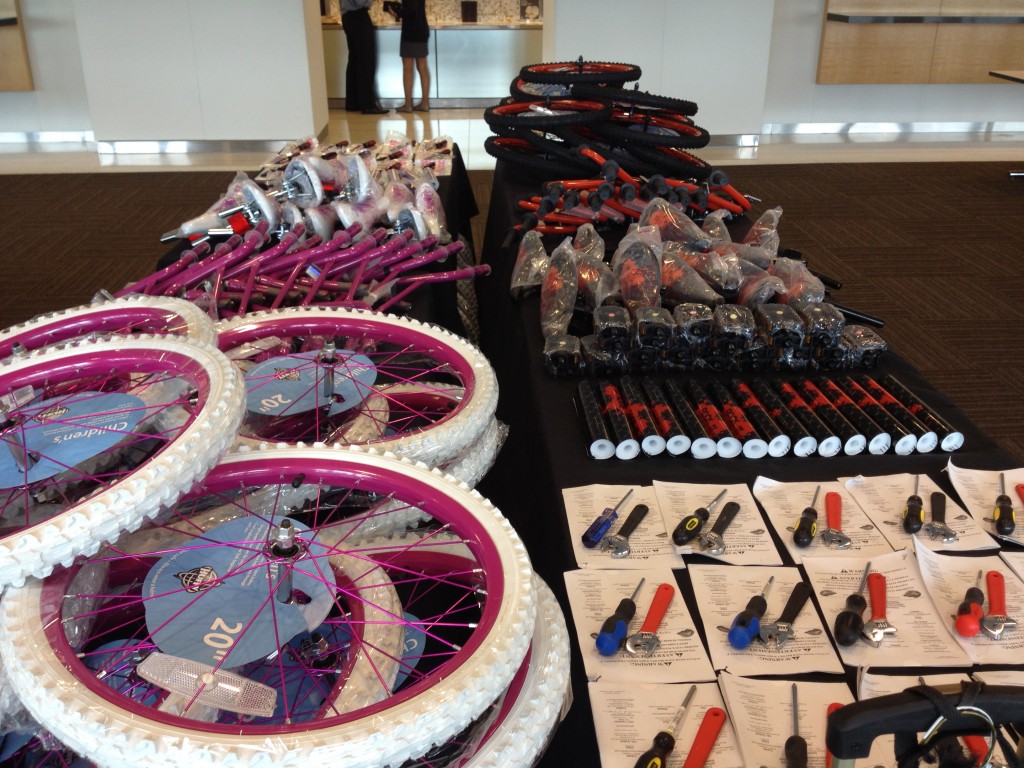 The Leader's Institute ® was called in to help create a fun and challenging atmosphere for the future leaders within Goldman Sachs and strengthen the bonds amongst the new Analyst and Associate groups within the Investment Management Division (IMD).  The 200-person group was given very little information about the type of workshop they'd be experiencing.  Many walked into the third-floor space within their Jersey City office building with wide eyes and curiosity as they saw a mountain of bicycle parts.  The group quickly caught on and figured out that they would be taking part in a Build-A-Bike Charity Team Building Event.
With much excitement and enthusiasm, the entire group was split into 30 individual teams and immediately given a challenge with the Helium Stick exercise.  After some frustration and multiple attempts to meet the objectives of the challenge, the team members eventually figured out the solution and also took home a message of leading by example rather than verbal directions.
Goldman Sachs Builds 30 Bicycles for YMCA of Newark.
Soon after, the participants were given numerous puzzles to obtain the parts necessary to construct their bikes.  With rapid-fire intensity the teams took on their puzzles in order to achieve their objectives as quickly as possible.  Eventually, they came to the realization that their success lies in teamwork and not individual accomplishments.  Overall, the Goldman Sachs team performed to the high standards of the workshop. 
For details about a team building event in New Jersey, click here!
The 30 bicycles which were constructed were graciously donated to the YMCA of Newark.  15 boys and 15 girls were super-excited to receive their brand new bikes.  Coincidentally, the YMCA of Newark is celebrating 30 years in existence and they were indeed grateful to receive one bike for each year of their celebration.