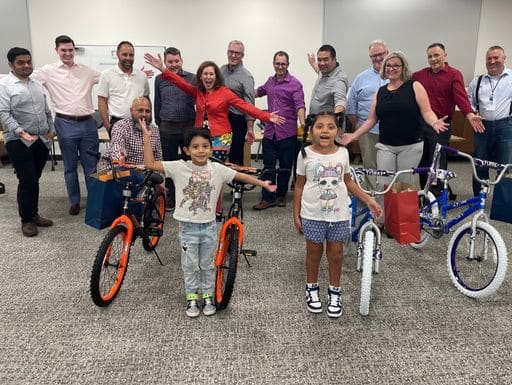 Headquartered in Boston, Arizona staff joined to compete and complete a team activity. Teams were enthusiastic to participate and everyone enjoyed the event.
State Street Corporation is a financial services and bank holding company. They pride their business in recruiting the best for their clients. Their goal is to help create better outcomes for the world's investors and the people they serve. Their powerful and innovative product, listen, provides clients with guidance on cultural shifts and trends. State Street is founded on the lasting relationships between stakeholders and clients.
Arizona Bike event with State Street
Team activities or meetings don't have to be boring. They don't even have to drag on. With this group, their energy was contagious and employees were fully engaged. Their communication and perspectives broadened with new interactions and groupings. Teams communicated with news faces and departments mingled that might normally do so. Groups dug through clues and riddles. Judges reviewed each answer. Those answers earned a bike part or were reconfigured. Ultimately, teams received four bike parts. They assembled a brand-new bike and generously donated it to Child & Family Resources.