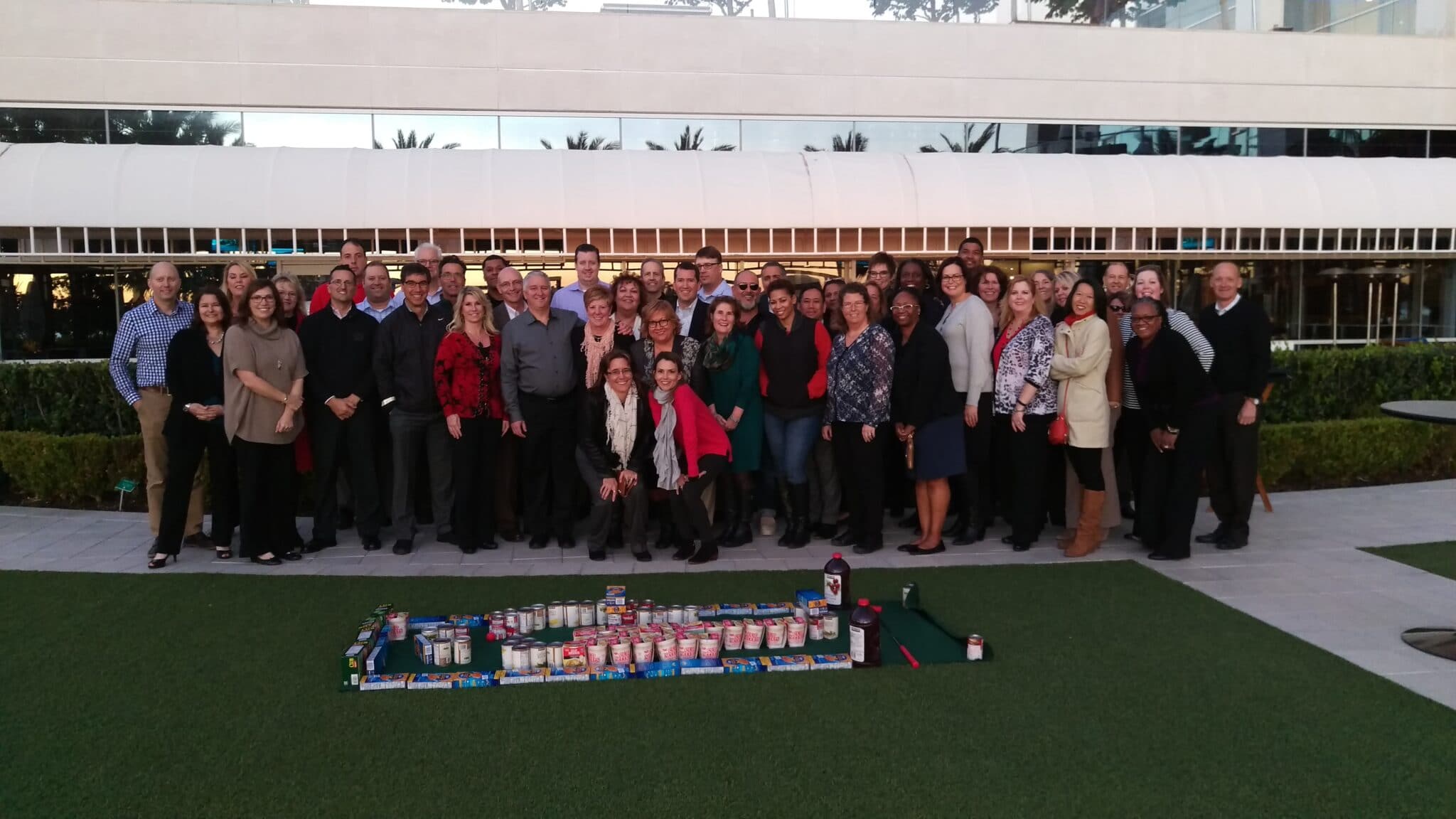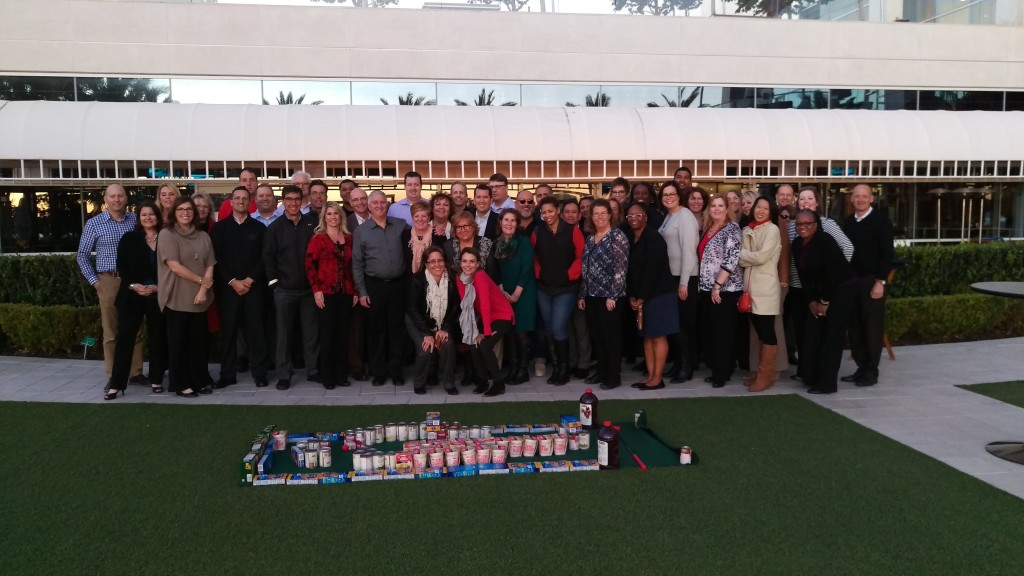 For the past several years, Wells Fargo has asked the Leaders Institute ® to do a team building event for the same group of 40 employees. The first two Wells Fargo events were in Phoenix, and this year they decided to do the team building event in San Diego, CA at a stunning location. The event was held outside, overlooking San Diego bay. The weather took a turn just before the event started, as the wind picked up and the temperature dropped. The group was worried about the weather, but once they got moving, they had a great time. Since this group has already done a few of our other fun activities, this time, they chose an Ace Race ® Team Building Event.
Ace Race ® Golf Team Building Event in San Diego
The Ace Race ® golf team building event consists of participants creating a mini-golf course made out of non-perishable food items. After the teams complete a quick icebreaker activity to earn all of the materials, they each get a short period of time to build the course. (Because the time is short, the energy is high!) Finally, the groups have to be able to get a hole-in-one on the mini golf hole that they construct, and then get to play the entire course they created. Teams work together to make the mini golf holes challenging, but they still must be able to get a hole-in-one. The first group to complete the course is declared the winner! The food from this event was donated to Feeding America San Diego. A representative came to talk to the group about their organization and let us know that the food would help the estimated 12,000 people in need of food in San Diego.
"Everyone had a really good time! We really appreciate Chris and all the work he did." – Wells Fargo
If you want information about how your team can organize a "charity mini-golf team event" click this link. For a list of all of the fun team building events in San Diego, click here.
This team building event in San Diego was held on November 30, at the Hilton San Diego Bayfront, 1 Park Boulevard, San Diego, CA 92101.