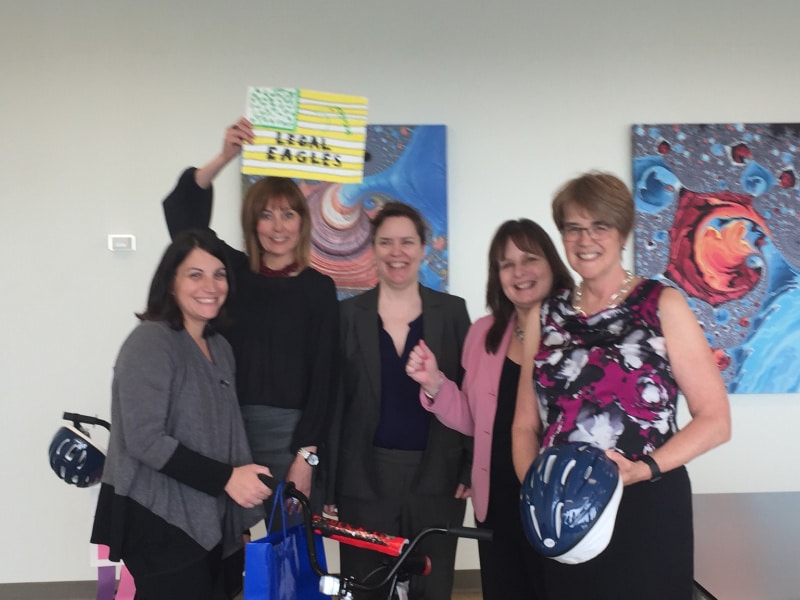 Another fun team building in Wilmington, Delaware. On May 18th, Morris James hosted a team building event in Wilmington, DE for individuals from The Association of Legal Administrators. The Association of Legal Administrators is the undisputed leader in the business of law and law practice management. ALA provides members with advice, resources, expert guidance, and connections for all aspects of legal management, from the ALA Annual Conference & Expo and Legal Management Webinars to the Certified Legal Manager Program, Job Bank and industry-leading publications. Morris James chose the Build-A-Bike ® event, which they had participated in several years ago. "We intend to keep The Leader's Institute ® in Business!" exclaimed Executive Director of Morris James, Tom Herweg who was so impressed with The Leader's Institute a few years ago, that he wanted to share this event with a new group. In fact, he has another Leader's Institute event (Rescue Bear) coming up in just a few weeks.
Team Building Events for Attorneys and Legal Profession
The participants had fun getting to know each other better and joining in fun activities that led up to the challenges that needed to be accomplished in order to build the bikes. Facilitated by Instructor, Michelle Riklan, this group was highly engaged and really caught the team spirit. After the bikes were built. A representative from the local Boy's and Girl's Club arrived with children and parents who received the bikes. One boy walked in and was so incredibly elated to find a brand new bike, that he lit up the room and really touched the hearts of the participants. His big smile and exclamation of "WOW!" was priceless. Parents of the children thanked all of the partisans profusely.
Looking for team building in Wilmington or anywhere else in the North East, contact us at (800) 872-7830 for details!