Like this Post? Share it with Your Friends: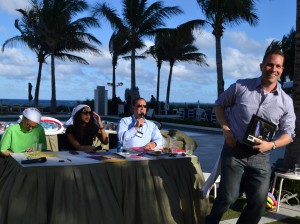 Blackstone came to one of Its most prestigious properties, the Boca Raton Resort and Club,  for annual meetings that put a Build-A-Bike ® team building event, at the center of their sessions. Though Blackstone is a leading global alternative investment and financial managers,  it still believes it can work better, and smarter, by learning better team work.
Communication, collaboration, and solving problems made for a competitive environment, and a whole lot of fun. Laughing and acting out, as I am sure they rarely do, they finally got to their most heart-felt goal, building bikes and making kids smile. Learning about themselves and each other, they built bikes for kids who not only do not own a bike, but most likely have never seen such a beautiful property.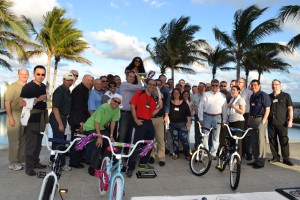 The backdrop for the team building event was magical, against the sea, palm trees, and blue skies, they practiced the companies principles – give back to others.  Getting to know each other was at the center of the event, and they came together for a really good cause. They built bikes for kids who have none. The payoff for their competition and working together – was giving back to some kids who really need a lift. Seeing shy kids smile and made the whole event come together. When one of the child's faces come to mind, they will hopefully remember a bit about what they learned on their day next to the sea. By Connie Timpson/Sr. Instructor/Performance Coach/The Leader's Institute
Like this Post? Share it with Your Friends: