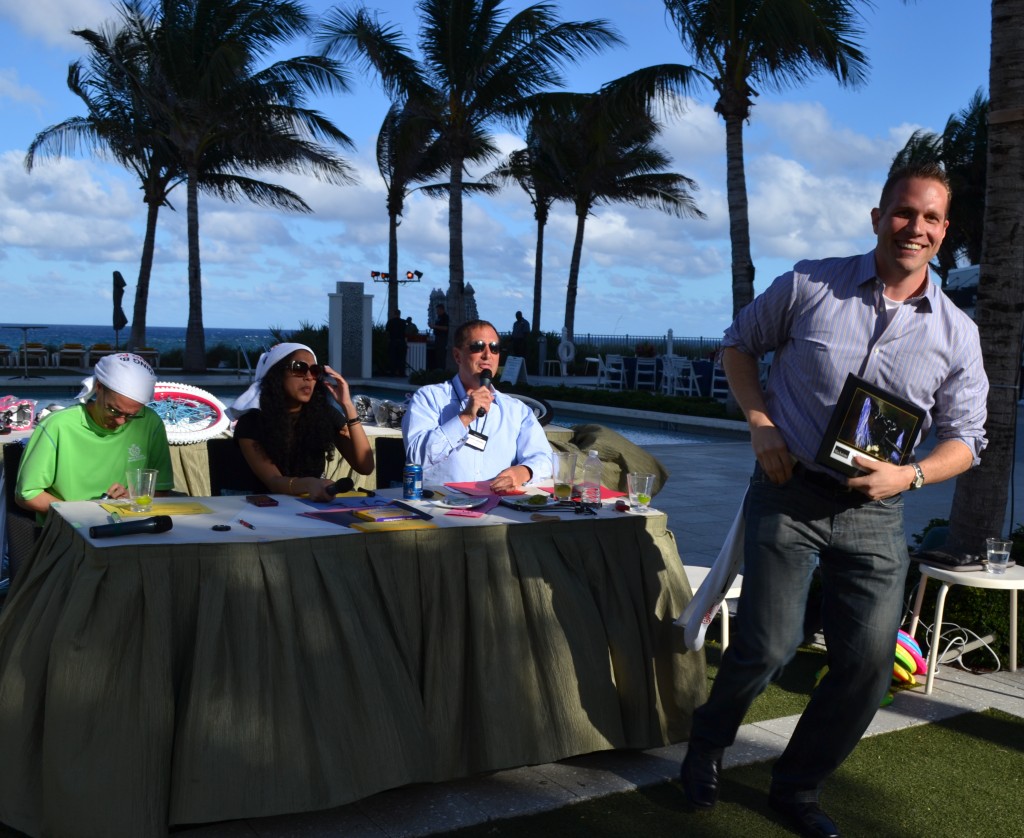 Blackstone came to one of its most prestigious properties, the Boca Raton Resort,  for an annual meeting. We were invited to deliver a Build-A-Bike ® team building event in one of their sessions. Blackstone is a leading global alternative investment and financial managers. They also believe that they can work better, and smarter, by learning better teamwork.
Communication, collaboration, and solving problems made for a competitive environment. It also added a whole lot of fun. Laughing and acting out, as I am sure they rarely do, they finally got to their most heartfelt goal. Although they had fun doing the activities, the highlight was making the kids smile. Of course, the kids came for the bikes, but we could tell by their faces that they were also in awe of the resort itself.
Team Building in Paradise.
The backdrop for the team building event was magical. We were right on the edge of the sea with nothing but palm trees and blue skies around us. (Yes, I had to fight the other Leaders Instructors for this assignment!)
In addition to the team activity, the team really wanted to get to know each other better. It seemed to work for this as well. The group came together for a really good cause.
The payoff for their competition and working together – was giving back to some kids who really need a lift. Seeing shy kids smile and made the whole event come together. When one of the child's faces come to mind, they will hopefully remember a bit about what they learned on their day next to the sea.
If you want to jazz up either an in-person meeting or virtual meeting, add a charity bicycle building event for your group. For details about all of the team building events in Boca Raton (from our Tampa office,) click here.
Having fun when you work is the best reward for a team!