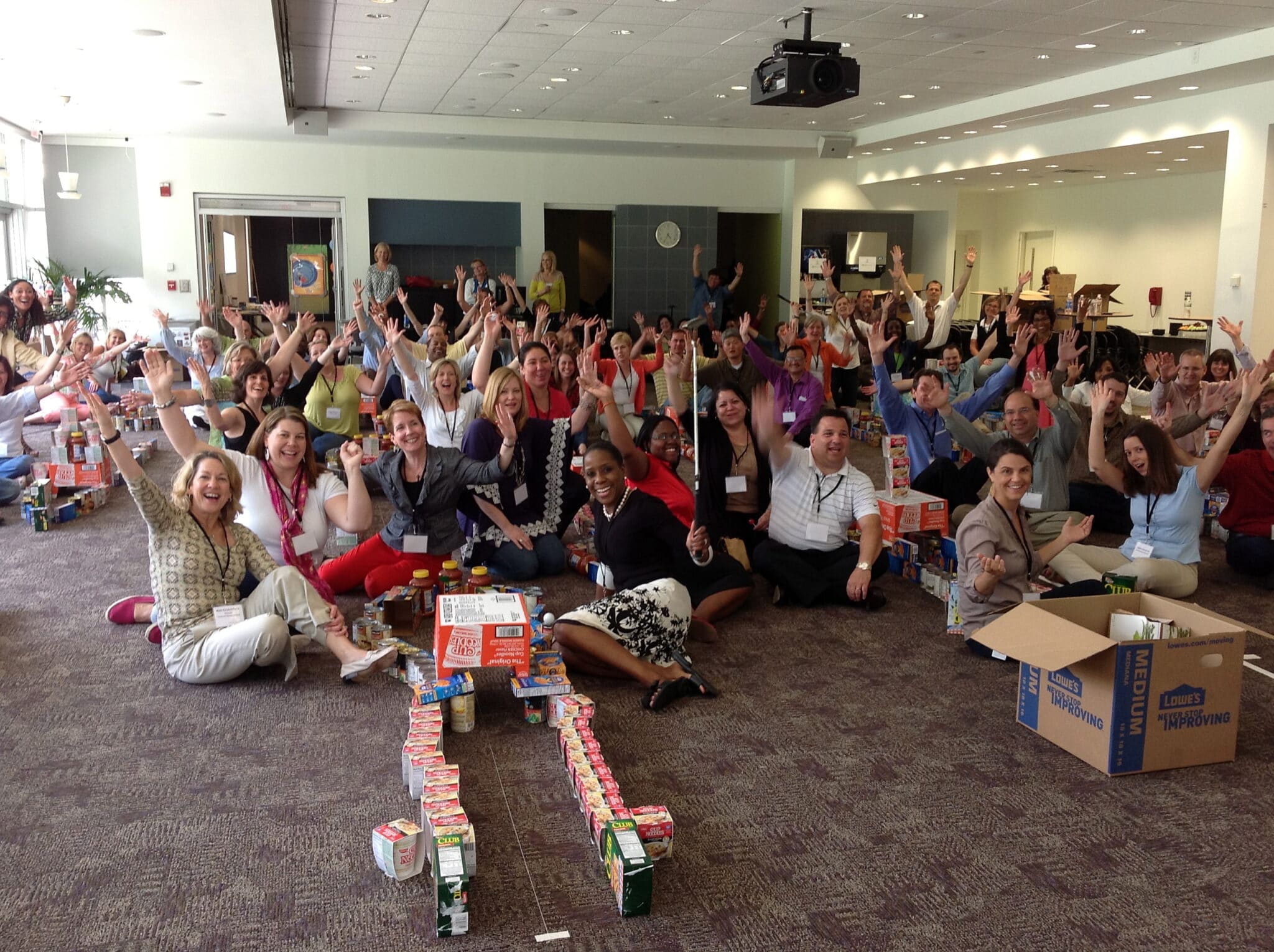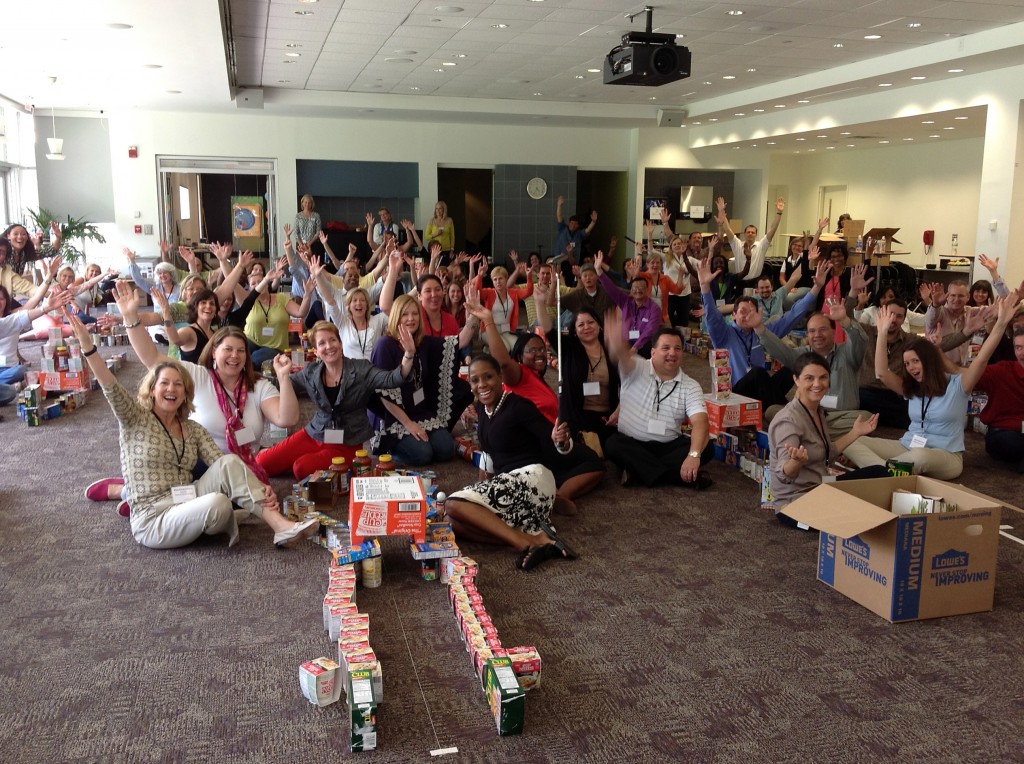 GlaxoSmithKline recently included an Ace Race ® team building workshop in their conference in Raleigh, North Carolina. GlaxoSmithKline has as its mission to improve the quality of human life by enabling people to do more, feel better, and live longer. They produce medicines that treat major disease areas such as asthma, anti-virals, infections, mental health, diabetes, cardiovascular and digestive conditions. In addition, they are a leader in the important area of vaccines and are developing new treatments for cancer. The workshop involved 120 of their Contract Management and Operations associates from offices in Raleigh-Durham and Philadelphia.
The Ace Race ® began with a couple of quick warm-up activities that get at some of the fundamentals of good team communication. The group shared a lot of laughs and the competitive spirit was high! Moving into the Ace Race itself, each team created a mini putting green for themselves using non-perishable goods. Each green had a unique design and some included very tricky obstacles! All of the teams then had a race to see which team could get around the entire course first, making a hole-in-one on each green. With 120 people divided into 18 teams around the room, the energy level was high, and it was chaotic!
GlaxoSmithKline Adds a Ton of Energy to a Meeting By Donating a Ton of Food to Charity.
Some of these folks had never met face-to-face before this conference, and morale was a little low going into it. This event gave the group a fantastic opportunity to break loose, have fun, laugh and work together, and do it all for a great cause. There was a lot of laughter and cheering as they created and then played their course. At the end of the event, they invited the Food Bank of Central and Eastern NC, a local hunger relief organization that serves 34 counties in North Carolina. A representative from the Food Bank came to the event and spoke to the group about their work and the impact that the donation of nearly one ton of food will have in their communities.
"The workshop was GREAT!  Everybody thoroughly enjoyed it and had a phenomenal time.  Ellen did a fantastic job with all of it – she was great with getting everyone engaged and staying on task – which is not an easy thing with so many people!  Certainly, it benefited not only our team from the perspective of working together, but it also provided fun and added that extra philanthropic benefit as well.  It couldn't have been more timely for our team and the Food Bank!! " —Cheryl Parrish, GlaxoSmithKline
Team building workshops that are composed of activities that have a point, coupled with a lot of fun and the opportunity to give back to the community are a great way to get people having fun together.
If you want information about how your team can organize a "charity golf event for your team" click this link. For a list of all of the fun team building in North Carolina, click here.
Consider including an Ace Race ® in your next conference and give your team a memorable experience!