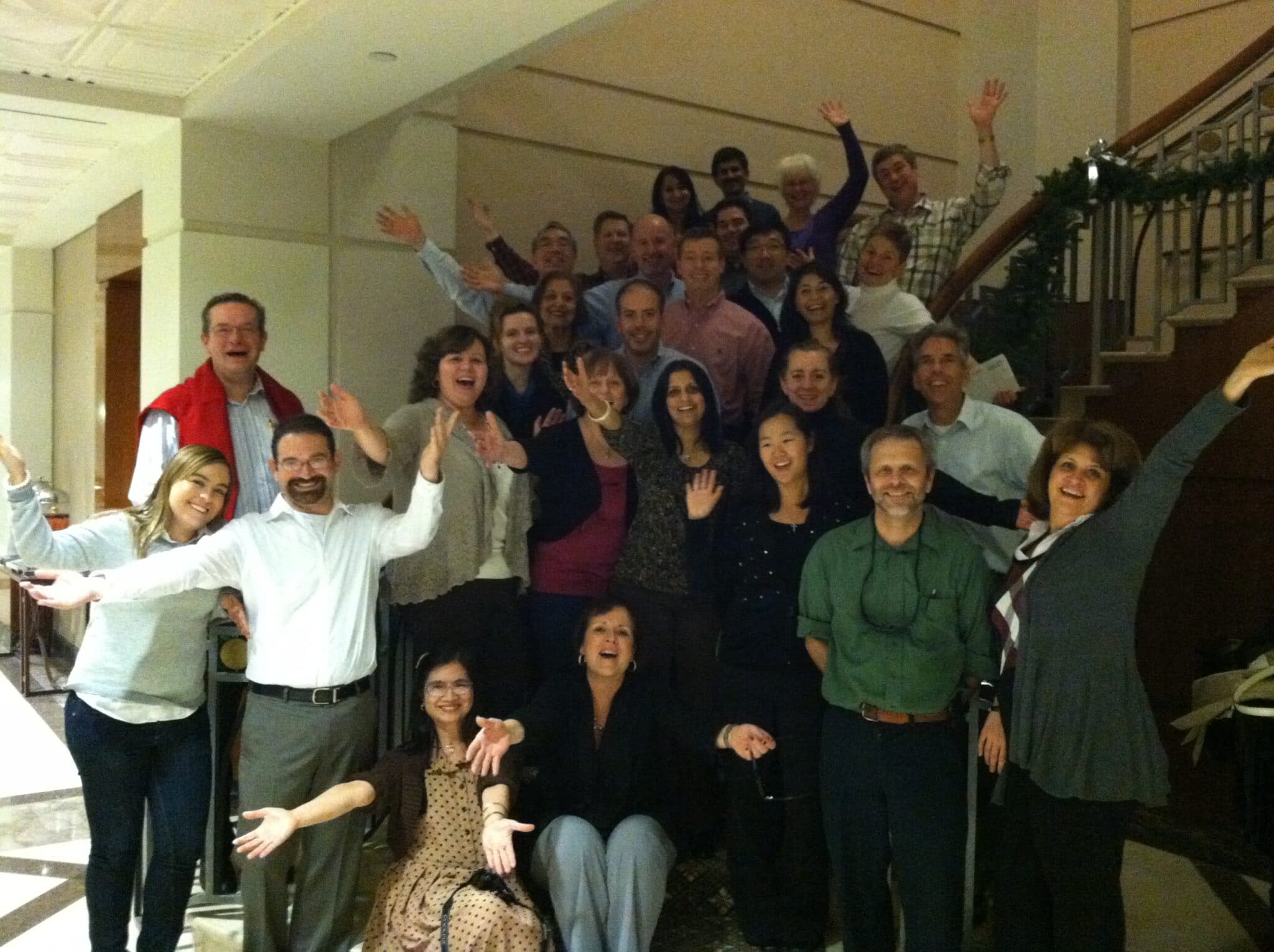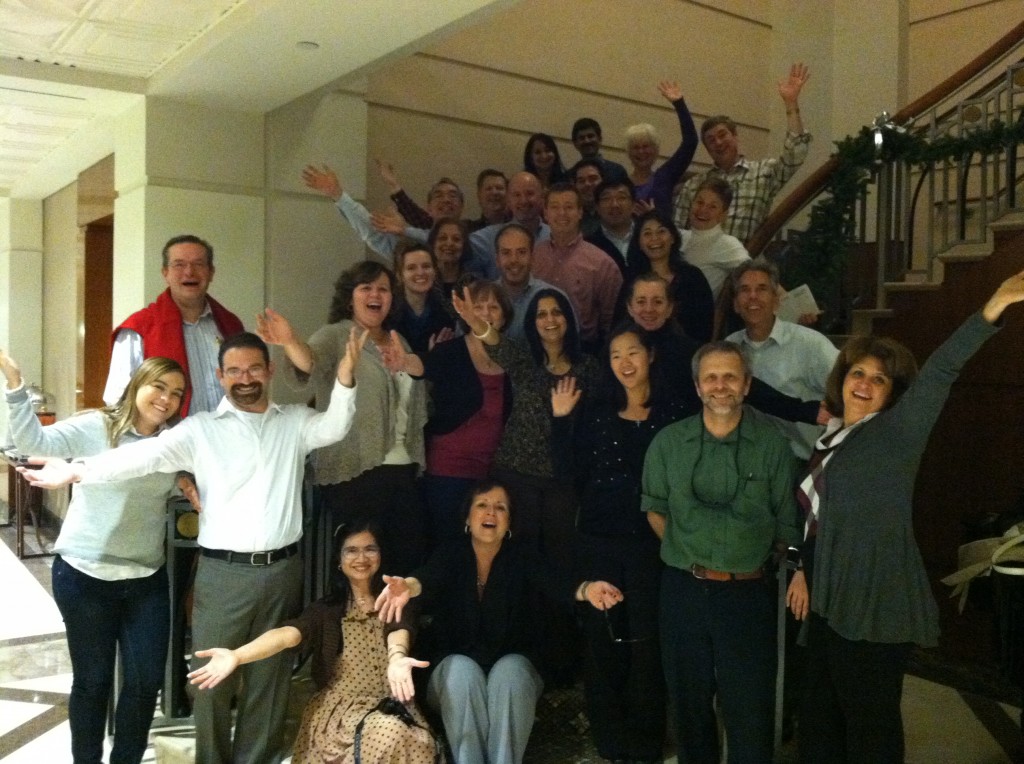 Janssen recently included an Ace Race ® team building workshop in an off-site meeting near Newark, New Jersey. Janssen Pharmaceuticals, Inc., a pharmaceutical company of Johnson & Johnson, provides medicines for an array of health concerns in several therapeutic areas, including attention deficit hyperactivity disorder (ADHD), general medicine (acid reflux disease, infectious diseases), mental health (bipolar I disorder, schizophrenia), neurologics (Alzheimer's disease, epilepsy, migraine prevention and treatment), pain management, and women's health. Janssen's ultimate goal is to help people live healthy lives.
The Ace Race began with a couple of quick warm-up activities that get at some of the fundamentals of good team communication. The group shared some laughs and their willingness to collaborate as a group was impressive! Moving into the Ace Race itself, each team created a mini putting green for themselves using non-perishable food goods. Each green had a unique design and some included very tricky obstacles! All of the teams then had a race to see which team could golf the entire course first, making a hole-in-one on each green.
This group had a lot of energy right from the beginning. There was a lot of laughter and cheering as they created and then played their course. Two of the teams stumped most of the rest of the group with the difficulty of their holes, and the determination to make the shots was impressive! When everyone had finished the course, the group invited the New Jersey Food Bank to come in and accept the donation. The NJ Food Bank is the largest food bank in the country, serving more than 900,000 people every month. With the recent Hurricane Sandy, the need is huge, and Janssen's donation was much appreciated and very timely. In addition to the food, the group wanted to do something extra, so several people brought wrapped gifts for kids between K-8 that will be distributed to families at food centers in some of the hardest-hit areas.
"This event was a lot of fun! The group really had a good time. Thank you!" — Denise Toolan, Janssen Johnson & Johnson
Team building workshops that are composed of activities that have a point, coupled with a lot of fun and the opportunity to give back to the community are a great way to get people having fun together.
If you want information about how your team can organize a "mini-golf for charity" click this link. For a list of all of the New Jersey team events, click here.
Consider including an Ace Race in your next conference and give your team a memorable experience!