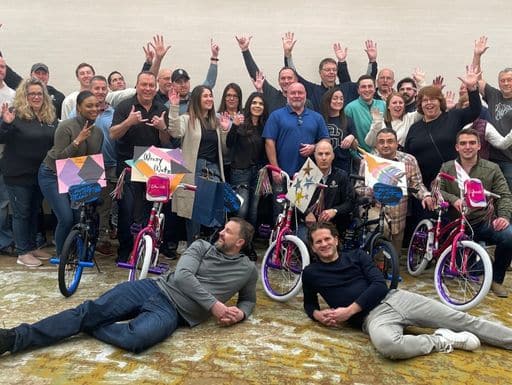 Mutual of Omaha joined together at The Westin Dallas Stonebriar in Frisco, TX for their annual sales conference. The organizers designed a surprise around every corner during the meeting. One of these surprises was a Build-A-Bike ® charity team building activity. Of course, being a group of salespeople, they began the activity with a competitive spirit that added a lot of fun and energy.
For more than a century, Mutual of Omaha has provided an array of insurance and financial products to customers. Based in Omaha, Nebraska, Mutual of Omaha is a part of the fortune 500 mutual insurance. Since the early 1900s, the company has offered services like life insurance, annuities, and retirement plans to customers.
Sales Team from Mutual of Omaha Insurance Builds Bikes for Kids in North Dallas, TX.
They thought coming to a "warmer" state would give them a rest from the chilly Nebraska air. However, when the meeting started the temperature in Texas was lower than back home in Nebraska!
Throughout the two-day annual sales conference, they listened to interesting speakers and enjoyed meeting new team members. But the group wanted to end their stay in Texas with something more exciting. The Build-A-Bike ® event was the perfect fit. Since the bike-building team activity was a surprise, they weren't sure what to expect as the came back from their final break.
The competitive nature kicked in as they realized that they had to work together to earn each bike part. However, as they tried to solve each team challenge, they realized that the solutions were easy when they worked with other teams. What was the ultimate conclusion? When they work together as a single team, even the most complicated challenges get easier.
The sales team donated the bikes to the Boys & Girls Club of Collin County. The six kids entered the room just as the group tightened the last bolts on the bikes. Of course, the kids coming at the end was the final surprise of the meeting and one that created a lot of emotion in the room.
Thanks, Mutual of Omaha and the B&G Club of Collin County, for creating a memorable experience for the kids and your sales team!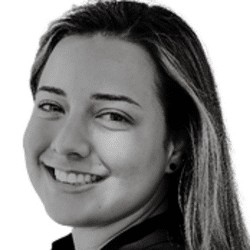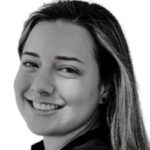 Rebecca Rivas is a consultant and instructor for The Leaders Institute ®. She is based in Dallas/Ft Worth but teaches throughout the US, Mexico, and Canada.