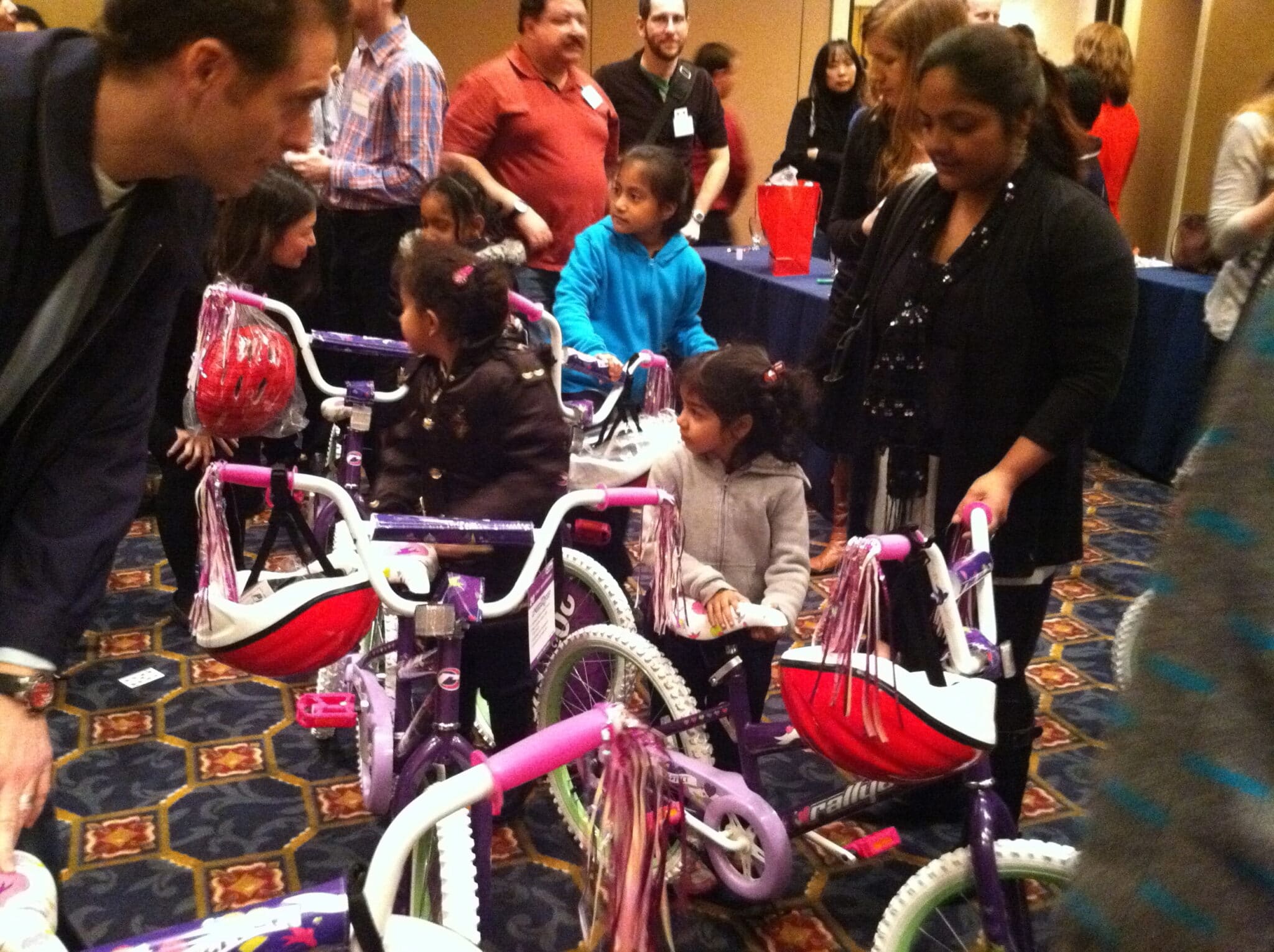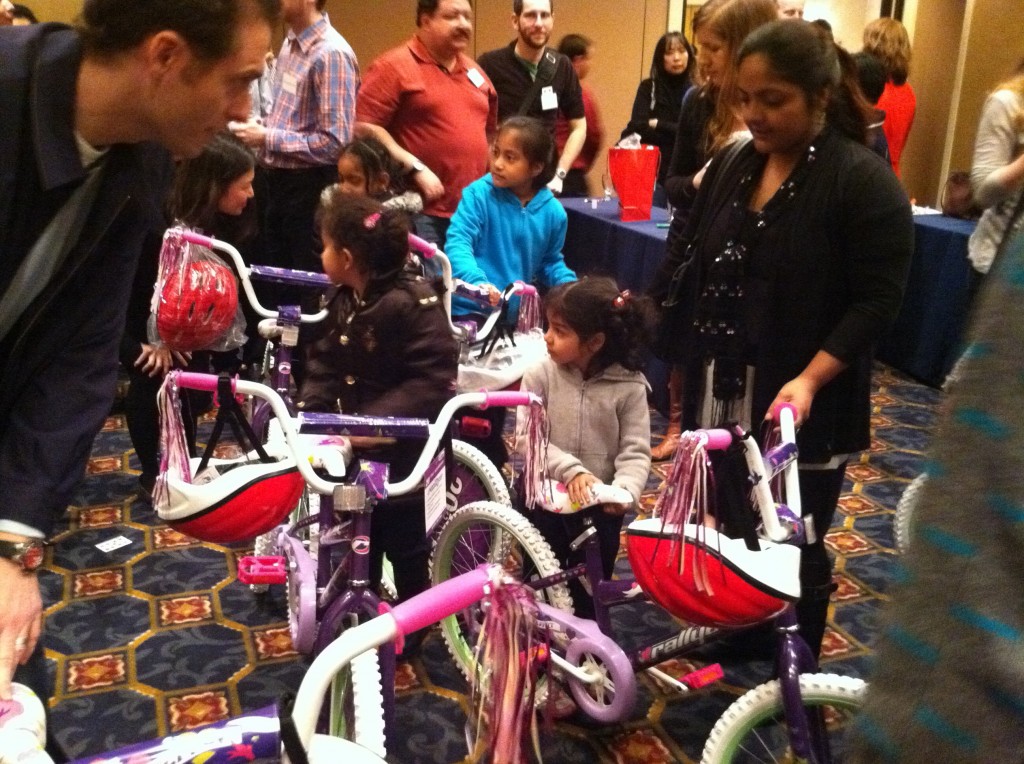 Prudential Financial recently hosted a Build-A-Bike ® team building workshop in Newark, New Jersey to make a difference for local kids. For over 135 years, Prudential Financial has leveraged their life insurance and asset management expertise to help individual and institutional customers grow and protect wealth. They have more than 41,000 employees in 38 countries around the world. This particular group is part of a very fast-growing team within the organization and wanted to do something fun, while getting to know each other better, working on communication, collaboration, leadership, and giving back to the community. They chose Build-A-Bike ® as a way to help them meet those goals during a recent conference.
Build-A-Bike ® Team Building is a fun, high-energy, fast-paced series of activities. They are designed to give the participants a chance to play together while reinforcing important team building lessons and giving back to the community. The teams must work together to achieve success. Due to human nature, some participants are reluctant to cross team lines to collaborate, and it provides everyone with a great learning experience!
Prudential FInacial Donates 20 Bicycles to Boys & Girls Club.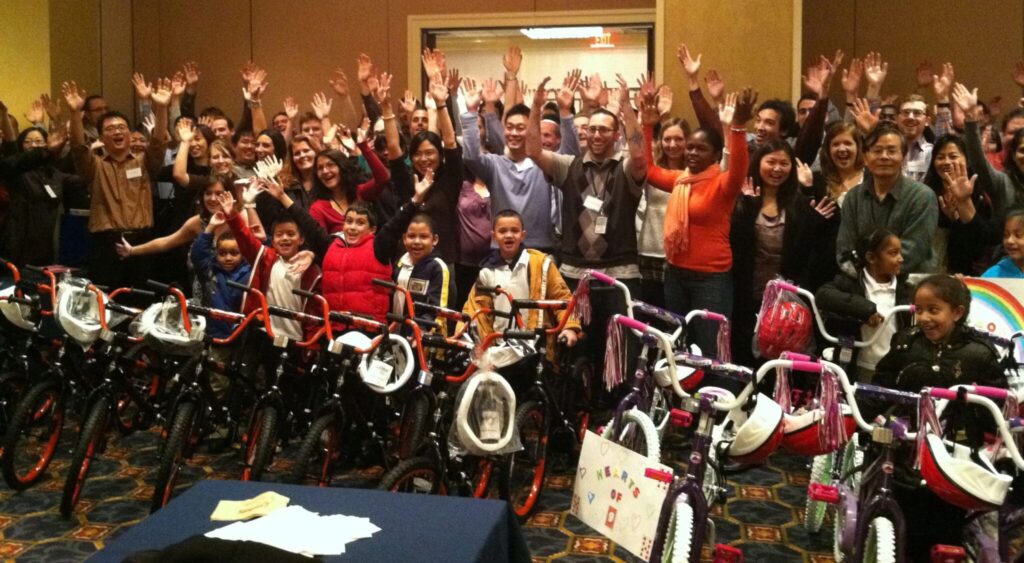 Prudential wanted to keep the impact of this event local, so they chose to partner with the Boys and Girls Clubs of Newark to donate the 20 bikes that they built. Representatives from the organization came and brought the children who were the lucky recipients of these bikes with them for a memorable moment. The children didn't know why they were coming to the event until they walked through the doors, and the looks on their faces when they realized that they were all getting brand new bikes were priceless!
"Ellen and Craig did a fabulous job of pulling everything together for this event! It was all that we hoped it would be and so much more. And seeing the kids at the end – well, words just can't describe it! Thank you so much!" — Holly Milewski, Prudential Financial
Including Build-A-Bike ® Team Building in your next conference in New York or New Jersey is a great way to help your team get to know each other better, reinforce the importance of collaboration and good communication, all while giving back to your community.
For details about a team building event in New Jersey, click here!