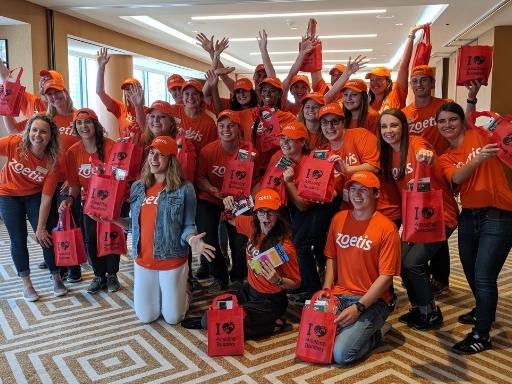 The team from Vetsource brought 80 employees together for an Amazing Builders team building game in Portland, OR. The event aimed to give everyone a fun-filled and engaging experience while giving back to the community. In the end, participants were able to complete their obstacle courses and strengthen their relationships.
Vetsource initially started in 2008 as a prescription management and home delivery solution for veterinarians and pet owners. Over the years, it has evolved into a comprehensive platform offering a range of business tools to support the pet healthcare ecosystem. Through partnerships with veterinarians, Vetsource enables pet owners to conveniently order prescription medications, pet food, and over-the-counter products online or through dedicated apps. Vetsource sources the products directly from the manufacturers, and they deliver them right to the customer's doorstep.
Vetsource successfully completes team building event in Portland, Oregon
The Amazing Builders game is a team obstacle course that splits the group into smaller teams. Each member of the team takes turns being blindfolded while the other teammates guide them through the obstacle course. Throughout, the participants will pickup goodies that they'll later donate to the charity of their choice. In this case, it was the Oregon Humane Society.
Are you looking to create a memorable and engaging team building event? Contact us today to plan your next team building event in Portland, Oregon!
For Vetsource, the event was a resounding success. Furthermore, it provided a break from the daily routine and allowed team members to relax, engage in interactive activities, and build connections with their colleagues. The atmosphere was filled with excitement and camaraderie, fostering a positive and enjoyable experience for all attendees.
Thank you, Vetsource, for partaking in this fantastic team building event. We also thank the Oregon Humane Society for their work and receiving this generous donation.