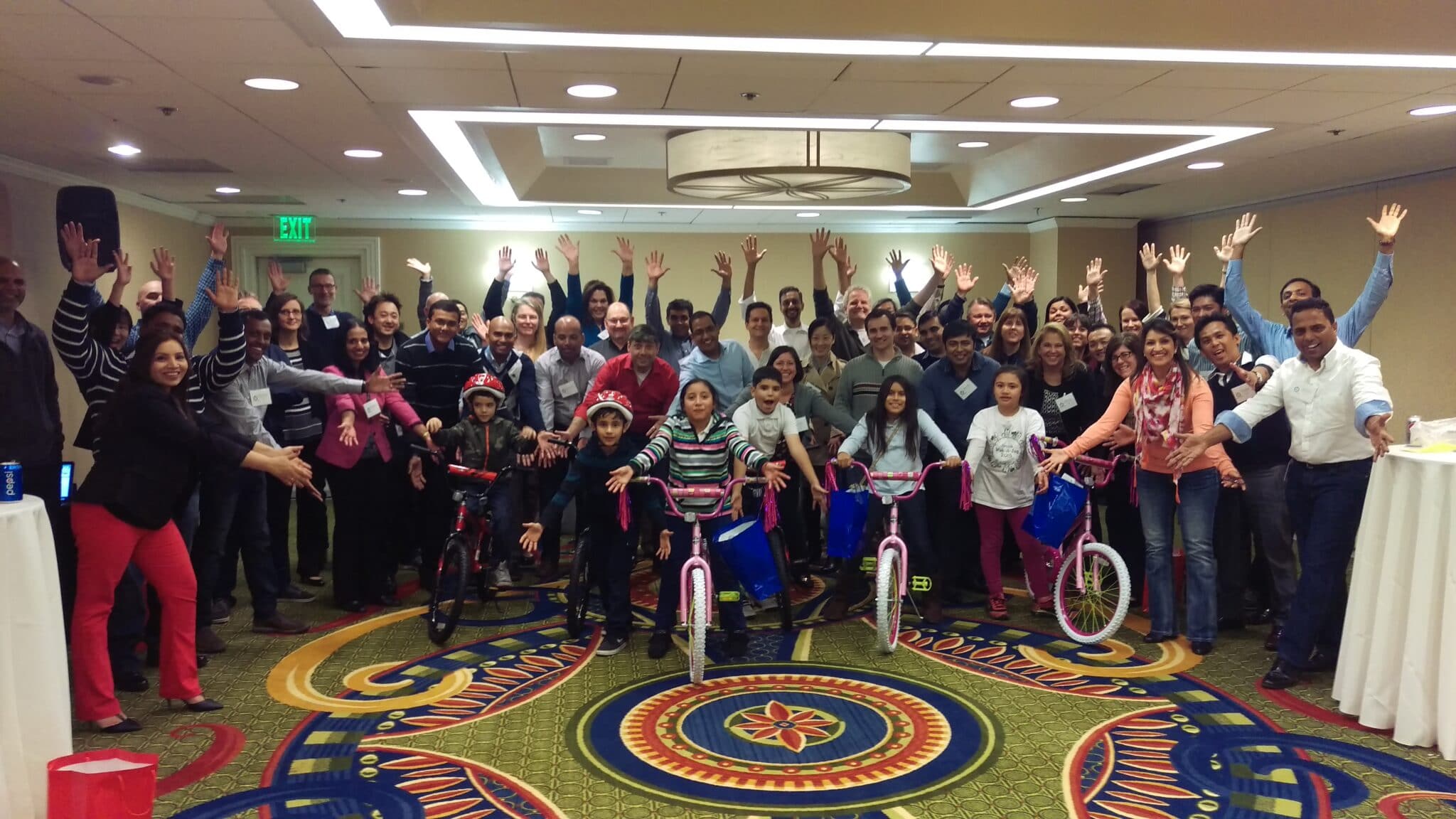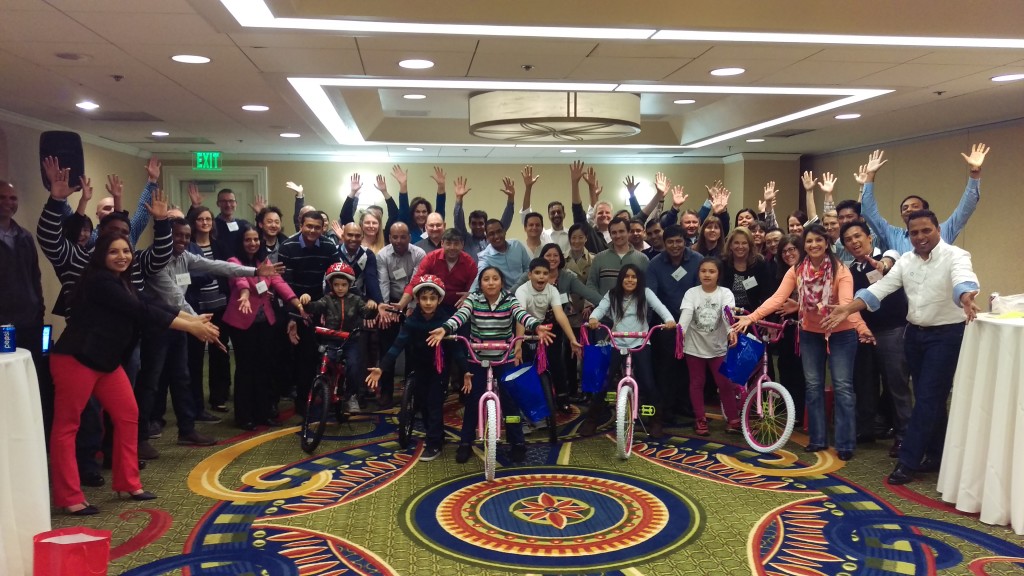 Visa decided to have an activity that would convey the messages from their conference, so they called on the Leader's Institute ® to conduct a bike team activity in San Francisco, CA. This group consisted of their senior leadership group, primarily in IT. They wanted a meaningful event that would give back during the holiday season.
This group heard of The Leader's Institute ® through other departments at Visa who have done Build-A-Bike ®, so they thought this would be a good fit. Just because they were in IT, does not mean that this group was low energy! This was a very enthusiastic group that was ready to have a little fun after being in meetings all day.
They also have seen leadership change and wanted to get everyone working cohesively and effectively with the new leadership team. The themes of working together, breaking out of silos, and seeing how some projects can be accomplished at a faster rate by reaching out to colleagues were messages they could take with them into the rest of their meetings. This was the sixth year in a row that we have taught a team building activity for Visa.
If you want information about how your team can organize a "bike build for charity" click this link. For a list of all of the team building workshop San Francisco, click here.
The instructor for this event was Chris McNeany who taught three of the last five events for Visa.