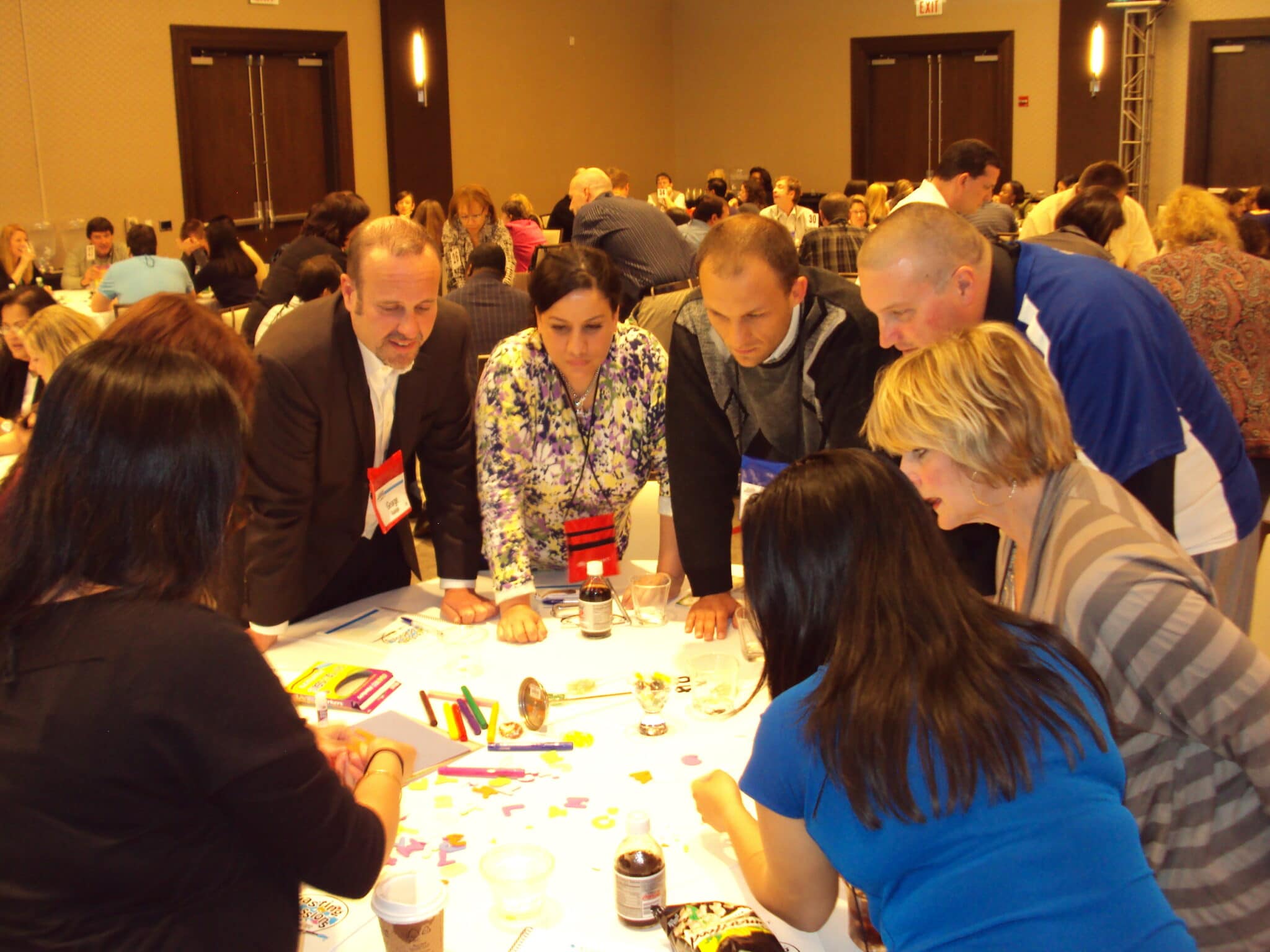 Over 330 members of Alliant Credit Union came together at the Intercontinental Hotel in Rosemont, Illinois, just outside Chicago, for a day of meetings in which the highlight was a Rescue Bear Team Building Event. The day-long activities included many special presentations, but the afternoon was sparked by a keynote address by Ellen Patnaude followed by team building activities that culminated in 165 brand new stuffed animals being crafted and given to the McCormick YMCA.
The keynote and activities were a splendid way to have a fun and profitable afternoon as each of the 330 participants were involved in laughter and learning. This fun and energetic group responded well to Ellen's keynote and then actively engaged in some team building activities that added to the vitality and educational experience.
Alliant Credit Union Has a Keynote and Stuffed Animal Team Building Activity.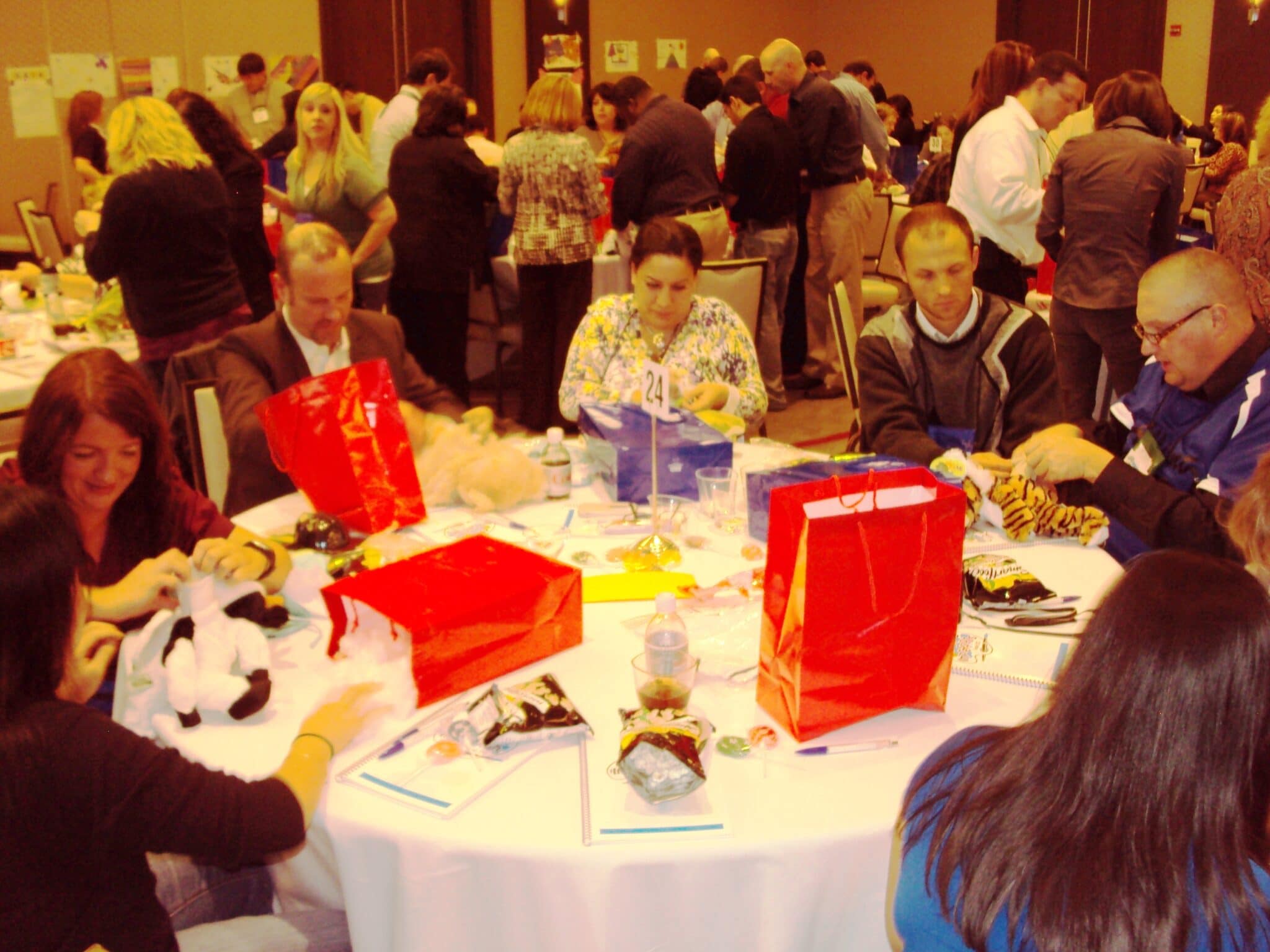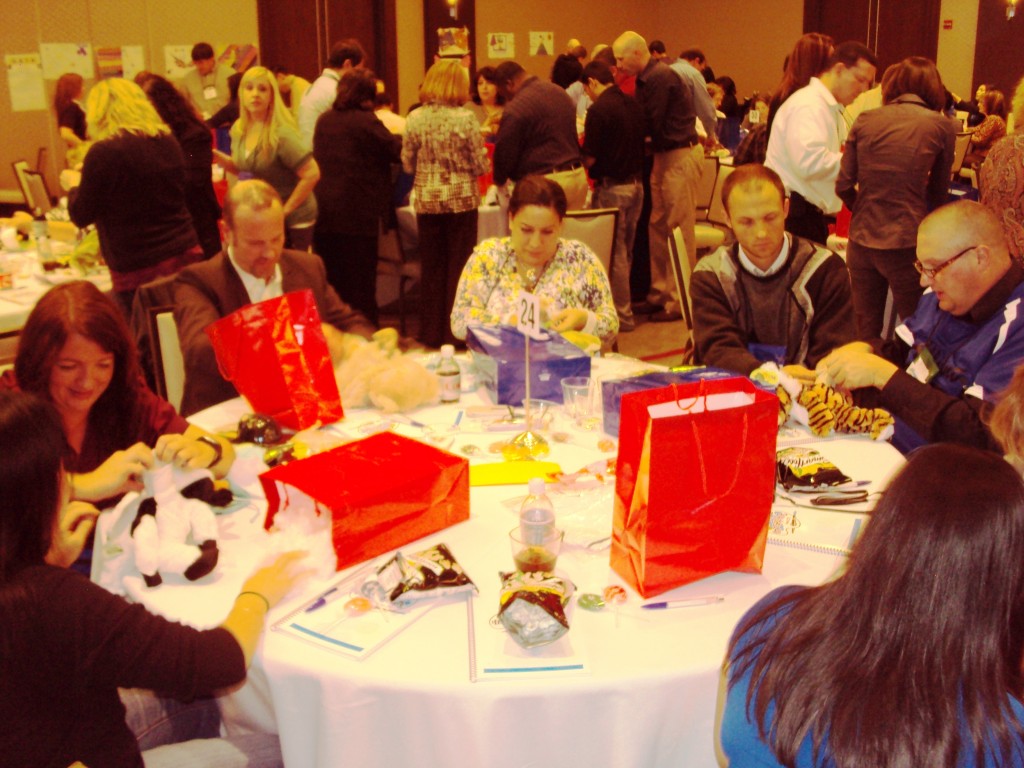 The Rescue Bear ® Team Building Event focuses on the differences we all have as individuals but how we make decisions on how to react in any given situation. The keynote focused on that point of decision when we each make a choice on how to respond to the circumstances and situations we find ourselves in. We can't rely on our personality to guide us, but rather we make the choices and have to take responsibility.
Oftentimes, we excuse our behavior and blame bad choices or behavior saying that we are just made that way. We claim our personality or temperament as being controlling factors in our lives when, in reality,  they only lead us in tendencies, but we have to take responsibility for our decisions. We all have that moment of choice of how to respond, especially in difficult situations. We may have an immediate response but we must control ourselves and decide on the best win-win action we can take. The Rescue Bear ® Team Building Event makes a fun and entertaining experience to explore behavior and learn to capitalize on our strengths while minimizing weaknesses.
If you want information about how your team can organize a "teddy bear build for charity" click this link. For a list of all of the fun team building in Chicago, Illinois, click here.
Thanks to Alliant Credit Union for a wonderful experience and for giving back to the community with this excellent program and donating 165 new stuffed animals to the YMCA.