| | |
| --- | --- |
| | Connie Timpson is Vice President of Instruction for the Southeast Region. She is based in Jacksonville, Florida, but she also teaches in Orlando, Tampa, Miami, Ft Lauderdale, Atlanta, and other Southeastern cities. |
Florida's Department of Children and Families gathered at FSU on the Bay, to learn, share, and Rescue Kids With a Rescue Bear Team Building Event.  These people have devoted their lives to helping families cope with life's problems, and when necessary rescuing a child from an unsafe environment.  This process is stressful for all involved.  For the child it can be the most traumatic event in their life.   It is estimated that In Florida each year, there are nearly 10,000 children removed from their homes, because they experienced neglect or abuse at the hands of a family member. That is when DCF is called in to make some tough decisions.  If it is no longer safe to live at home, the child is removed, at least for awhile.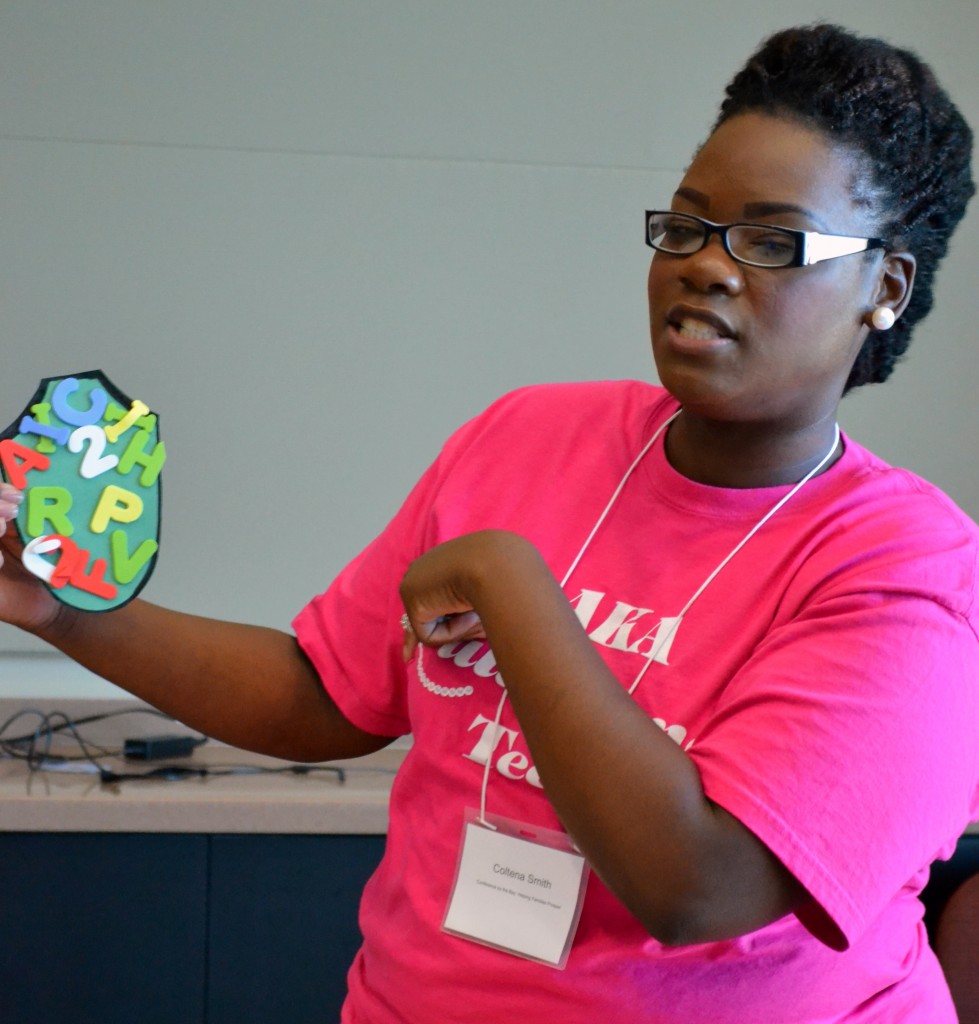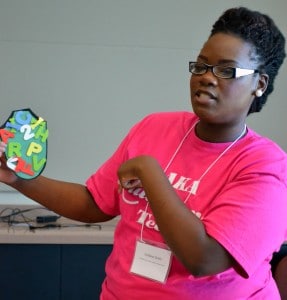 Putting cute stuffed animals into the arms of a traumatized child can ease the pain a bit, and help him feel like he is not alone.  This cuddly buddy will help him feel less isolated, and comfort him during this very painful process. This day, the people who make very difficult decisions got to step back, laugh, and give in to their creative-childlike side.  They learned a little more about each other; and how to communicate more effectively, with different kinds of people, after determining the other person's personality temperament.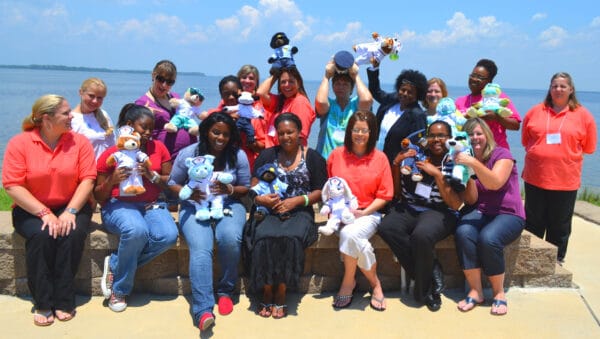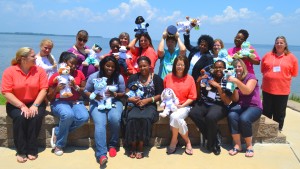 For the entire group, every day, and every home visit, it comes down to one thing – the kids, the families.  They work to keep the family intact, and help them in any way they are able.  These folks would do most anything to take a little fear away from some of the kids they help. Stuffing and dressing some little darlings for some frightened kids felt like they were doing something beyond what their job description says.  Having a cuddly friend during a traumatic time can help the child focus on something other than what is wrong with the world.  For the team, this event allowed them to see beyond the day-to-day business of taking care of problems.  This fun team building brought them together as a team and helped unify their goal.
Interested in a Team Building Event of Your Own?
Below are a Few Additional Florida Team Building Events