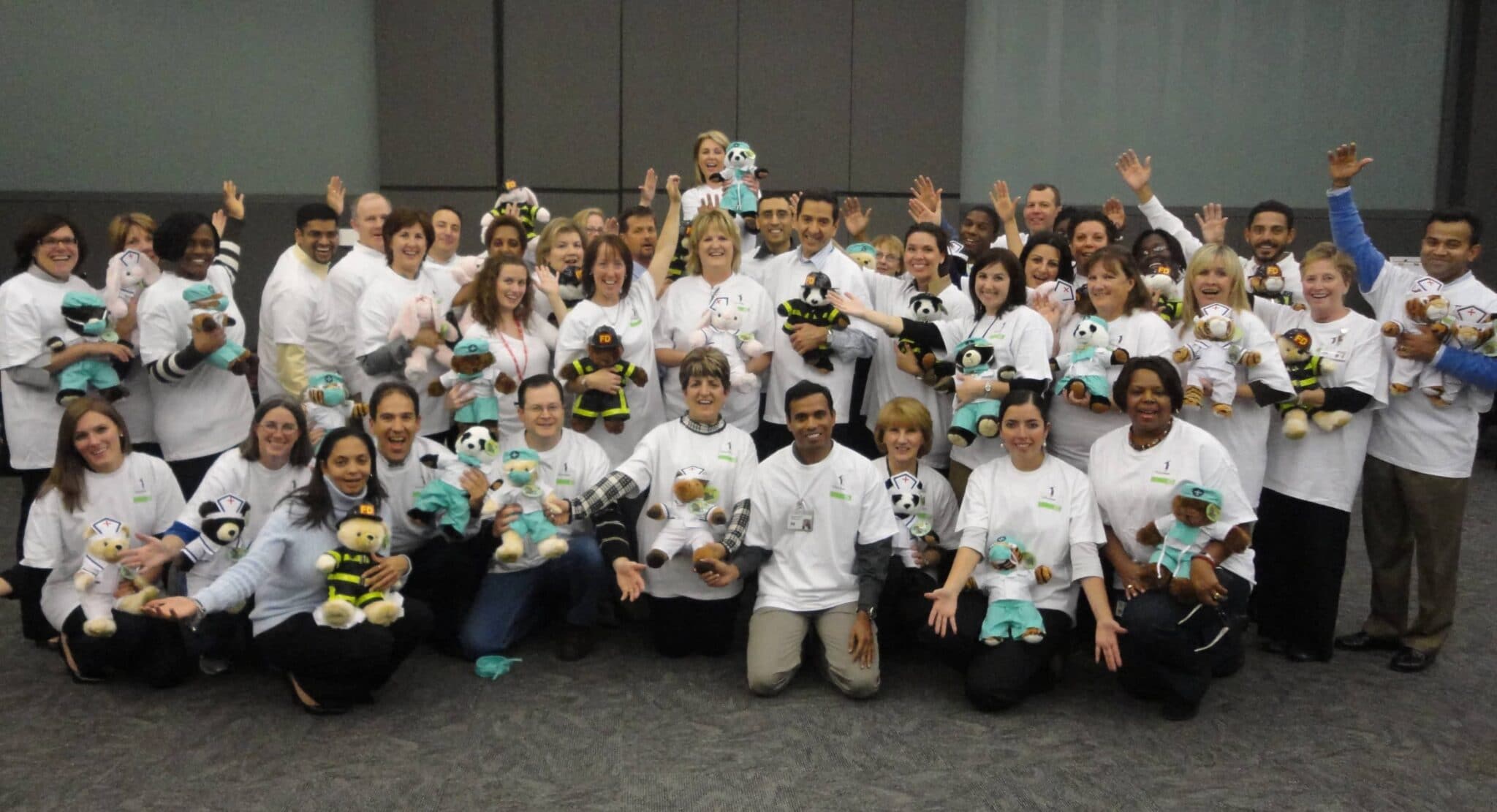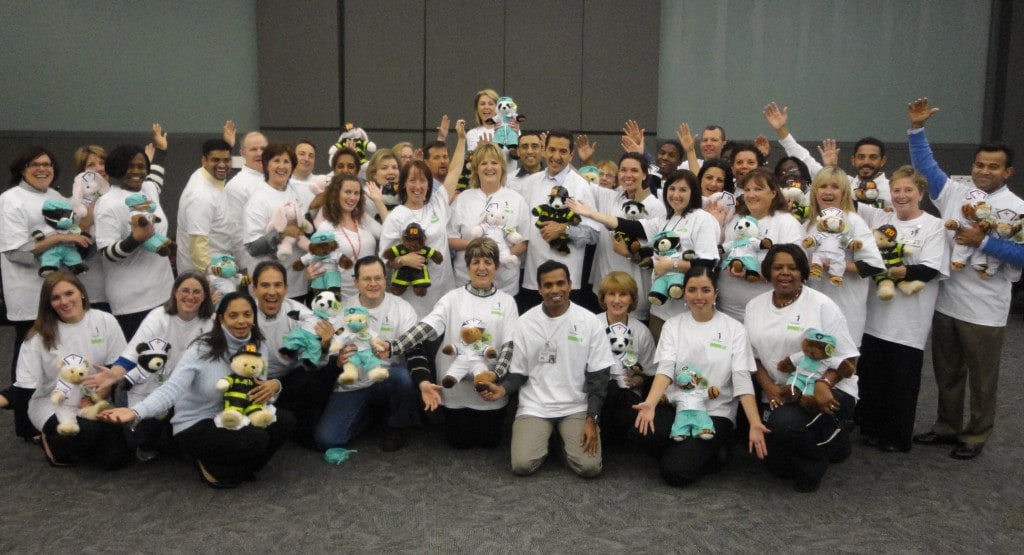 I just got back from Houston, Texas where I was conducting one of my favorite corporate team building events called Rescue Bear with Hewlett-Packard, commonly referred to as HP. Most people don't know that this now multinational company was founded in a one-car garage in Palo Alto, California, where the company is now headquartered,  by Bill Hewlett and Dave Packard.  
HP, for those of you who don't know, is an information technology corporation which specializes in developing and manufacturing computing, data storage, and networking hardware, designing software and delivering services.  Coming together to build bears for children, this group discovered the importance of leveraging their diversity and through fun interactive team building exercises, they discovered some of their colleagues' underused hidden talents.  
Hewlett Packard (HP) Donates 55 Stuffed Animals to Salvation Army in Houston.
The chose the Rescue Bear ® team activity because they were looking for both a fun activity and solid skill development. This event is so much fun. In the first part, we subtly teach team members to identify strengths within each team member. If you have ever studied personality temperaments or done a strength finder, the activity is absolutely nothing like that. However, the results, what the team members learn about each other, are even more helpful. The whole activity is a blast.
This Teddy Bear Team Building activity uses this fun distraction to allow team members to earn parts of stuffed animals. However, the analytical, numbers folks, only received the stuffed animal skins. At the same time, the high energy creative types received all of the uniforms and outfits. The stuffing went to the quiet mediator type person. Finally, the "Type A" members of the group may only receive accessories. So, throughout the event, the groups thought they were competing against each other. In the end, though, they realized that all of the strengths were needed for the team to succeed.
If you want information about how your team can organize a "charity teddy bear build" click this link. For a list of all of the fun team building in Houston, Texas, click here.
The Salvation Army in Houston is in the middle of a toy drive for Christmas. So, the HP team became Secret Santas for dozens of kids. As a group, HP, donated 55 stuffed toys, all stuffed with love to the Salvation Army's toy drive.