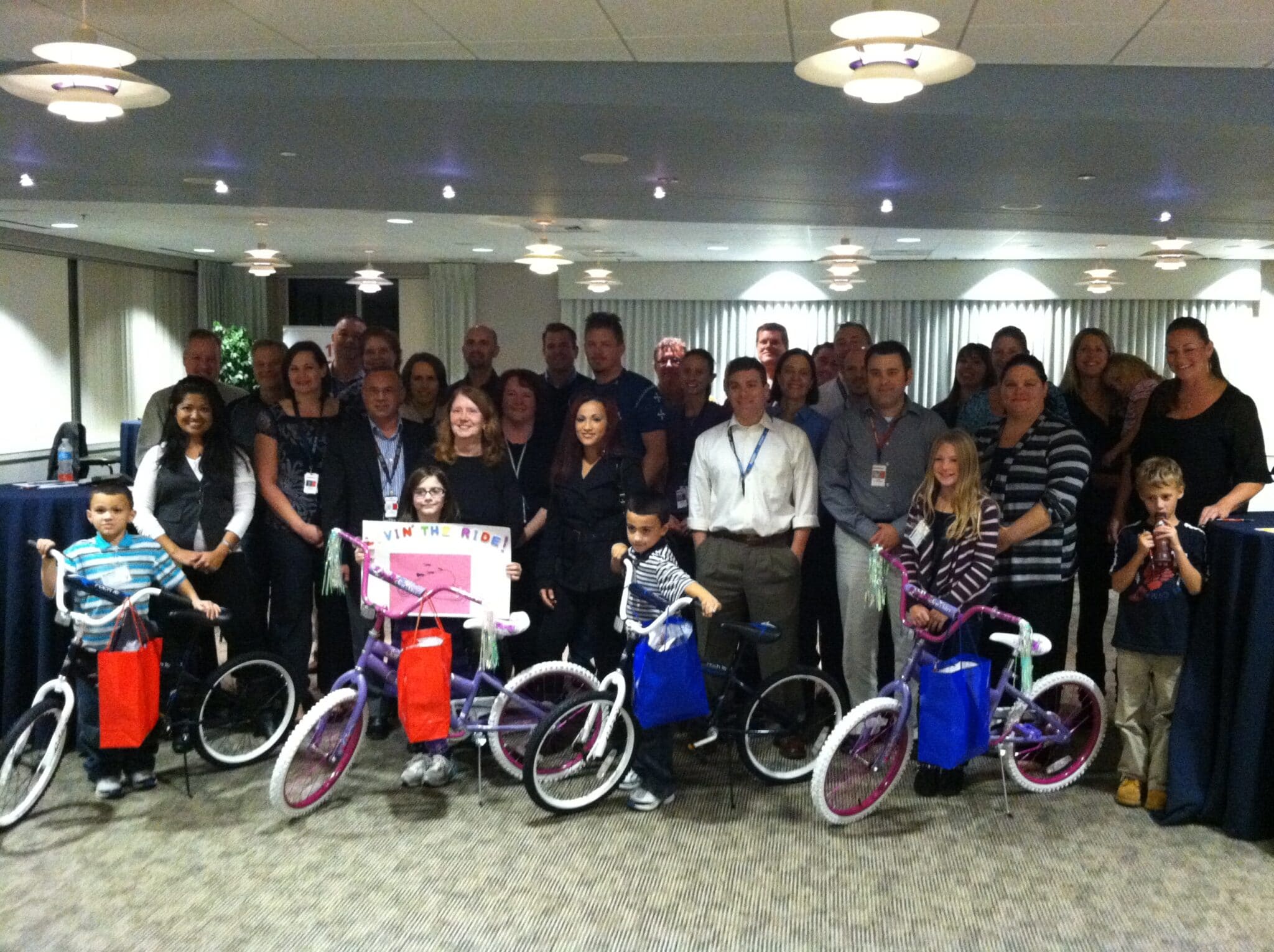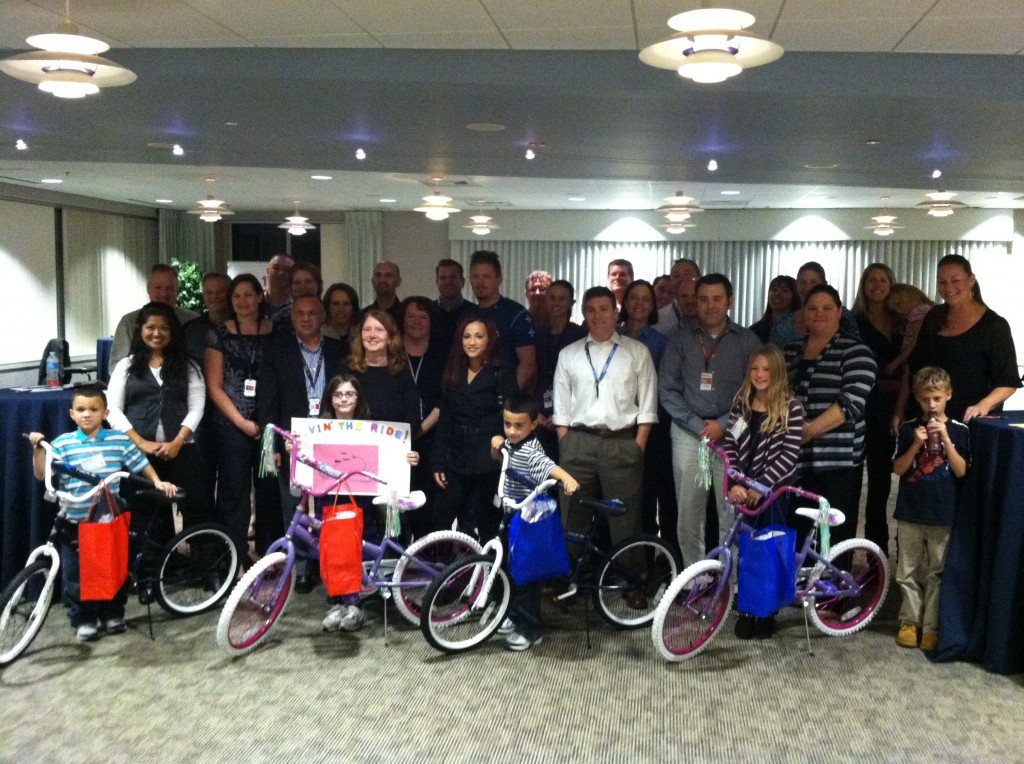 Raytheon held the second Build-A-Bike ® charity team event this fall near Boston, Massachusetts. This event included the participants in their Six Sigma leadership training program, representing Raytheon offices and plants from all over the US. Raytheon is a unique technology company and a world leader in defense electronics, with a broad range of products, service and capabilities. In business for 90 years, Raytheon employs 71,000 people worldwide.
Build-A-Bike ® is a high-energy, really fun workshop that gives the participants a chance to engage together in "play with a purpose" exercises. We opened up with an icebreaker exercise that introduced a set of people principles related to building strong leaders, as that fit best with the themes that this group was focusing on in their earlier sessions. The level of competition among this group's participants was extremely high! They engaged in all of the event's exercises with tremendous energy and gusto.
Raytheon Builds Bikes for Kids in Boston, MA.
At the end of the event, the group had built four bikes and had a really great time together. The excitement in the room ratcheted up another notch when members of the USO arrived with four military family children who were the ecstatic recipients of the bikes! All of the kids have a parent deployed, and a new bike was the perfect distraction. While most of the participants in this Build-A-Bike were from outside of the Boston area, they had deep appreciation for the difference their contribution made locally.
No matter what size your group, Build-A-Bike ® is the perfect way to add spark and fun to your retreat or conference while giving back to your local community. It can help your group gel together while reinforcing important team building lessons.
If you want information about how your team can organize a "bike building team activity" click this link. For a list of all of the fun team building events in Boston, click here.