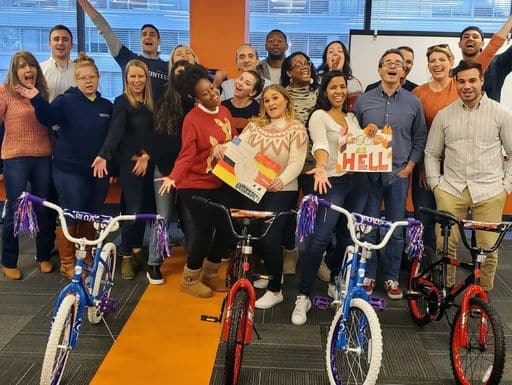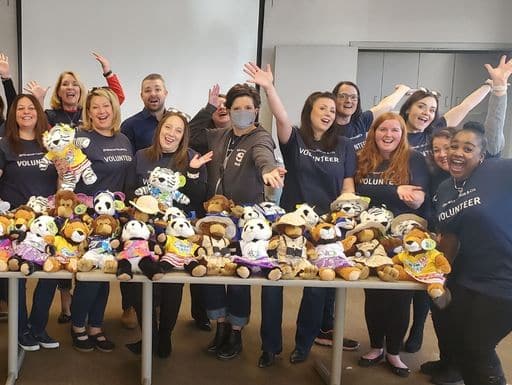 One of our favorite opportunities over the years is the continued partnership we have with JPMorgan-Chase & Co. Throughout the year, we travel across the country to meet various offices and departments wanting to add a little spice to their volunteer activities. Each event provides new insight for the employees in attendance and allows for some charity team-building, too.
During December, JPMC volunteers participated in quite a few of our team events. Our instructors became quite friendly with the east coast while putting on Rescue Bear®, Build=A-Bike®, aMazeing Builder events in December. Over the years, JPMorgan Chase & Co has provided innovative financial solutions for consumers, small businesses, corporations, governments, and institutions worldwide. They are now a leading global financial services firm with operations in more than 100 countries. JPMC strives to identify issues and offer solutions that create success for both its clients and communities.
JPMorgan provides philanthropic opportunities for its staff

Each event has its own "spice." Participants ranged from a tight-knit group of 20 to upwards of 100. Either way, our instructors handled each event well and had everyone having a blast. Staff learned to open up their communication and branch out of their comfort zones. The cherry on each event is the piece de resistance. Items curated during the event are donated to non-profits benefitting those most in need. Our relationship grows with JPMC just as it does with each charity we connect with. These activities provide more than just time to collaborate, but also provide an opportunity for relationship building.