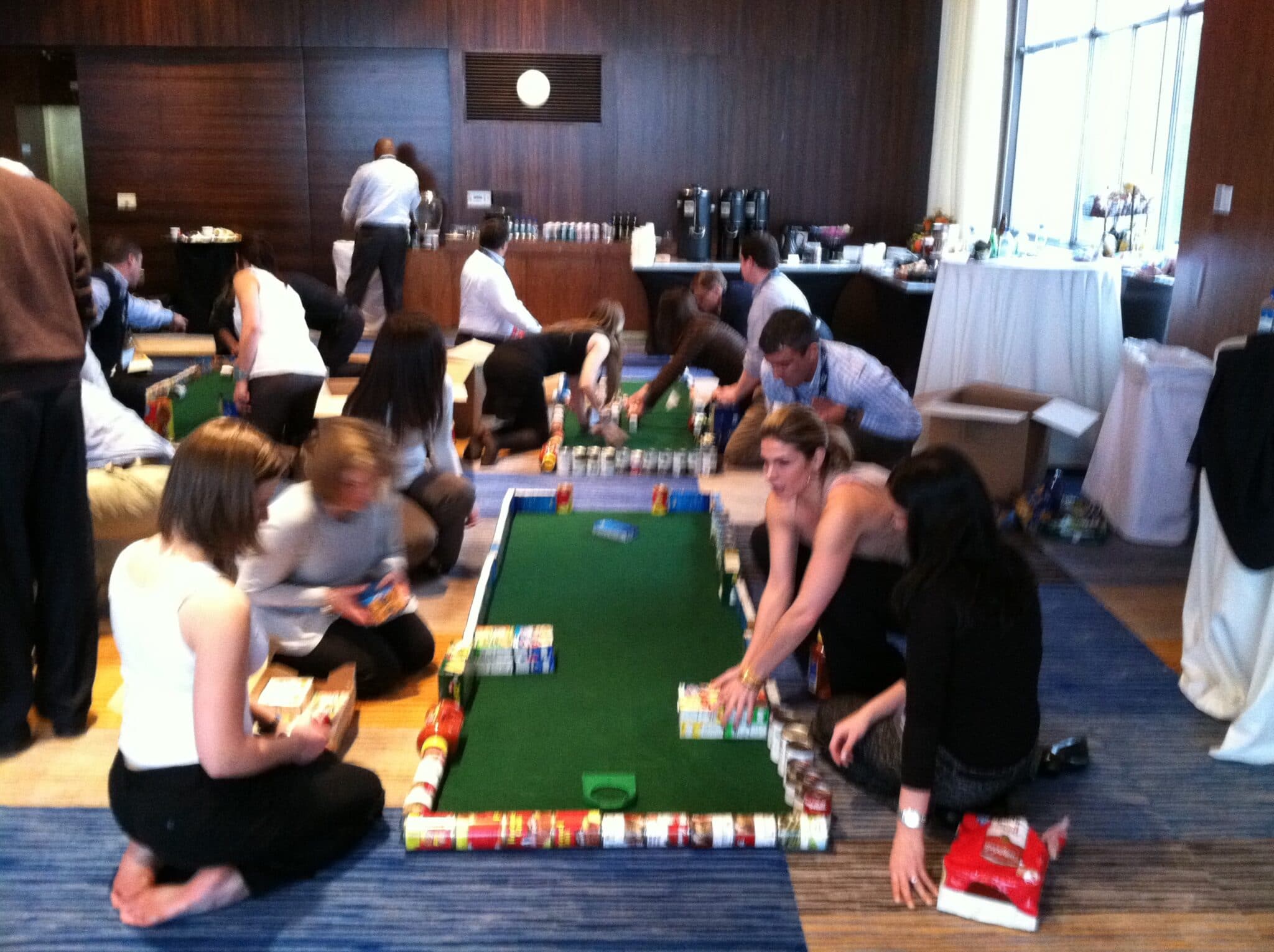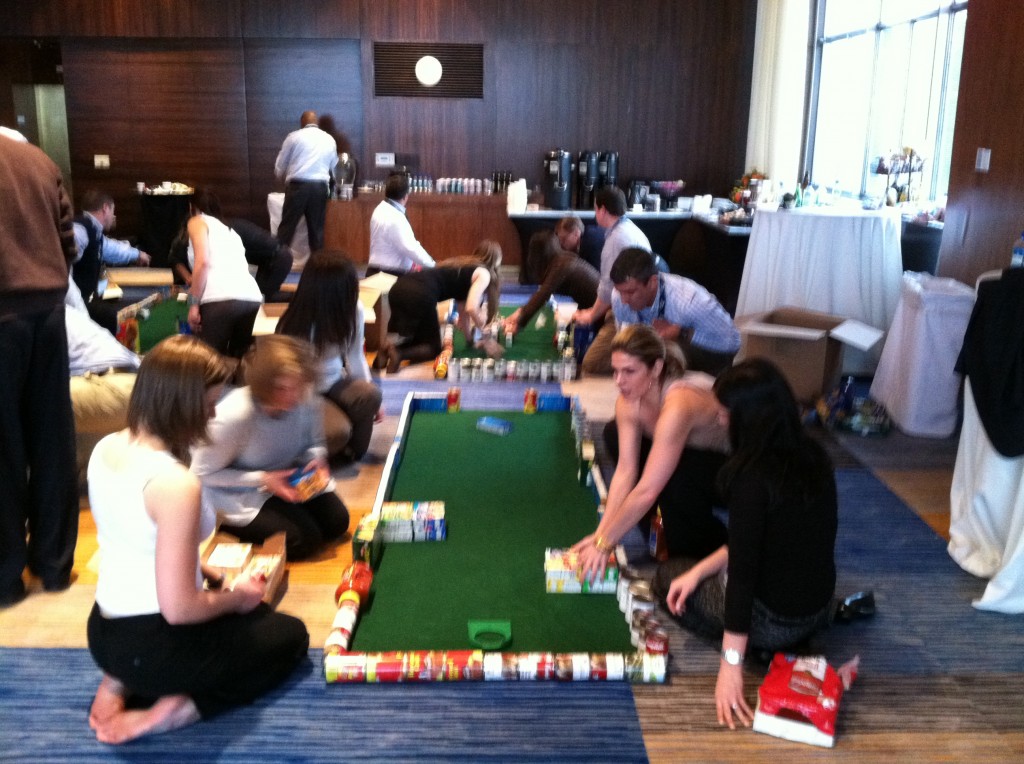 Neuronetics recently included an Ace Race ® golf team building workshop in their annual Sales Conference in Philadelphia, PA. The workshop involved 40 of their salespeople from all over the US.
Neuronetics, Inc. is a privately held medical device company focused on developing non-invasive therapies for psychiatric and neurological disorders using MRI-strength magnetic field pulses. The company incorporated in 2003 and works around the country. This event was for their sales force and involved about 40 people.
Neuronetics Mini-Golf Team Building in Philadelphia, PA.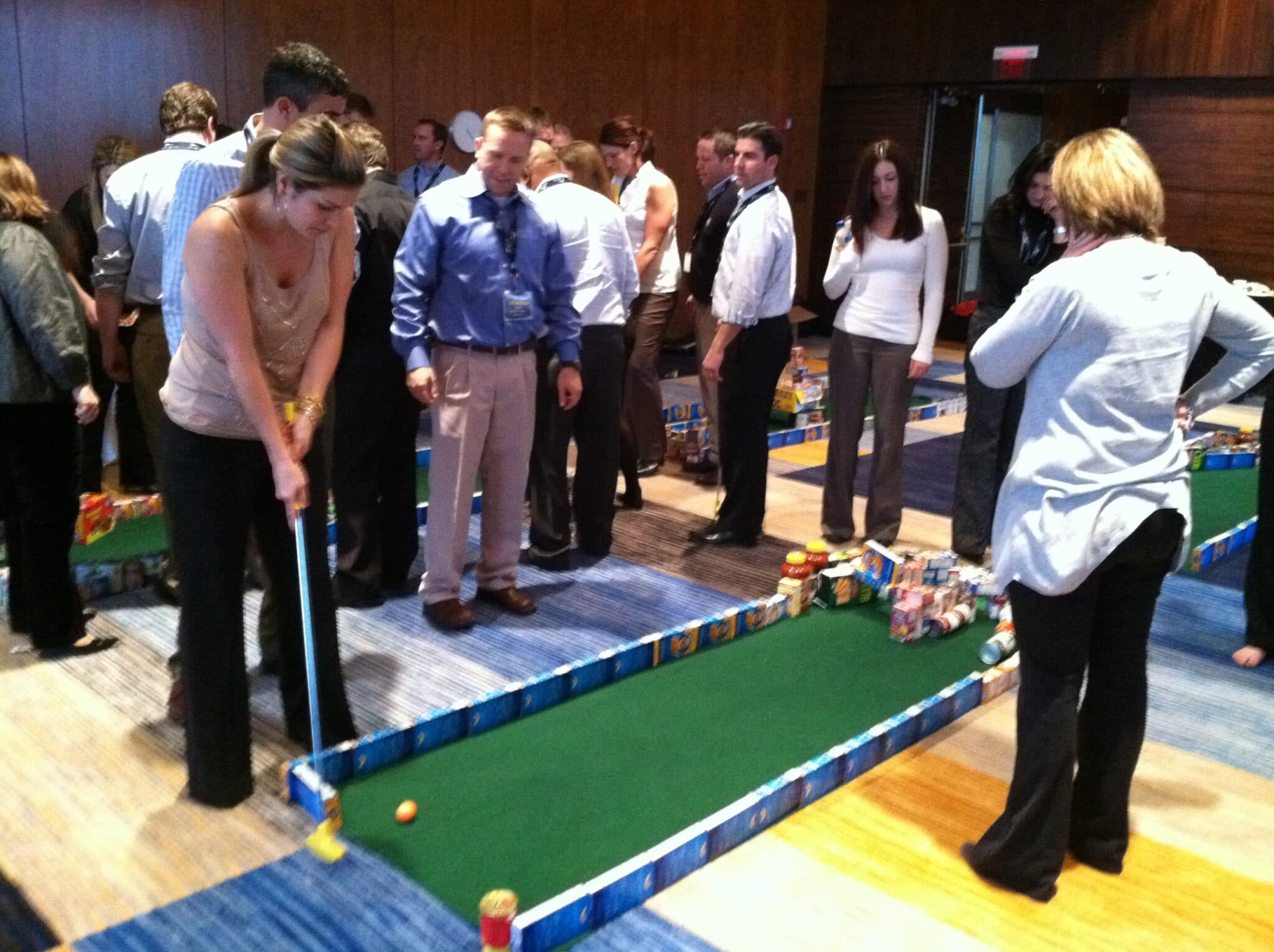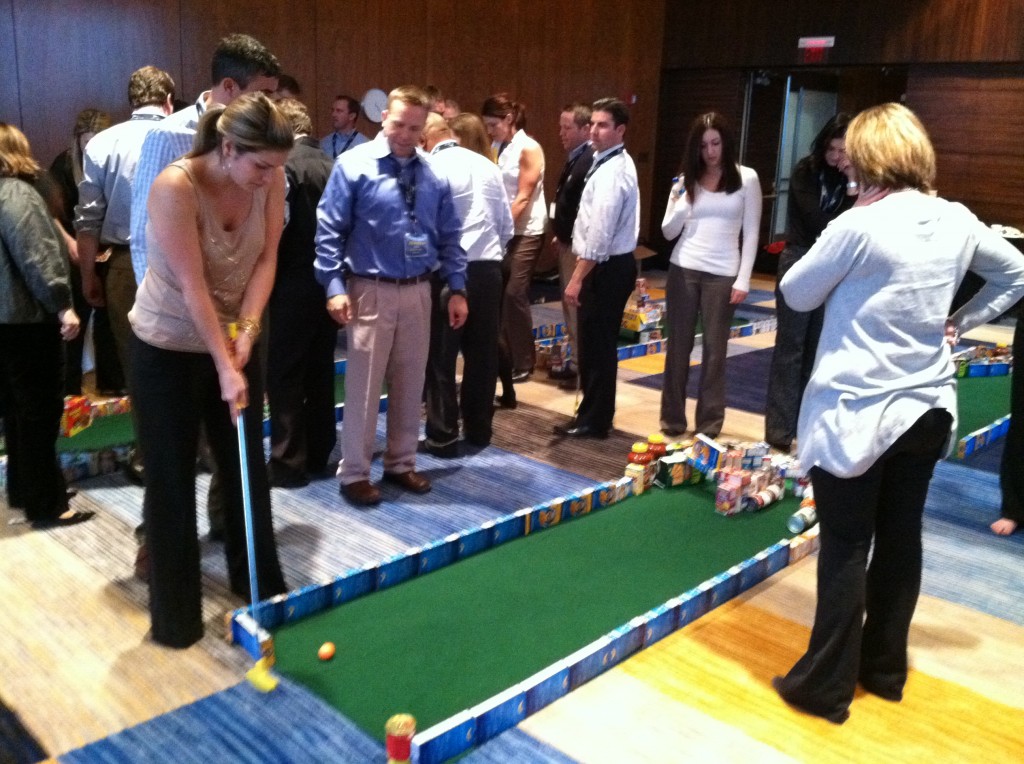 The Ace Race ® team building event began with a couple of quick warm-up activities that get at some of the fundamentals of good team communication. The group shared a lot of laughs and the competitive spirit was high! Moving into the golf team activity itself, each small group created a mini putting green for themselves using non-perishable goods. Each green had a unique design and some included very tricky obstacles! All of the teams then had a race to see which team could get around the entire course first, making a hole-in-one on each hole.
Salespeople tend to be fairly high-energy as it is, and this group was no exception! There was a lot of laughter and cheering as they created and then played their course. At the end of the event, they invited Philabundance, a local hunger relief organization that serves nine counties in the Delaware Valley and is connected to the national organization, Feeding America. A representative from Philabundance came to the event and spoke to the group about their work and the impact that the donation of nearly a quarter-ton of food will have in their communities.
"Everyone had a blast!  Thank you so much! It was a great event! What a perfect way to wind down an intense week together!" — Beth Wilkins, Neuronetics
Team building workshops that are composed of activities that have a point, coupled with a lot of fun and the opportunity to give back to the community are a great way to get people having fun together. Consider including an Ace Race ® Golf Team Building Event in your next conference and give your team a memorable experience!
If you want information about how your team can organize a "mini-golf for charity event" click this link. For a list of all of the fun team building events in Philadelphia, click here.