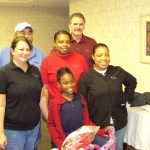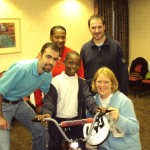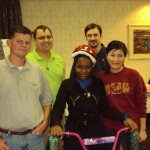 A group of 17 individuals from Reckitt Benckiser in Brandon, Mississippi, came together on November 19th for a combination program that consisted of Creating a Team Culture in the morning and a Build-A-Bike ® Team Building Event in the afternoon. It was a great time of learning and laughter.
The morning activities focused on principles of leadership and team building. The group shared ideas and participated in activities to help demonstrate principles and build them into skills that can be practiced in the workplace. The 17 individuals were a cross-cultural group and their actions represented the excellent quality of the Reckitt Benckiser company.
In the afternoon the group did a great work of doing what they needed to do to "earn" the parts to build bicycles that were donated to the Boys and Girls Club of Central Mississippi. Each group worked as individuals and then with the other groups to complete the assignments and build the bikes. One highlight of the day was near the end of the program when the children receiving the bikes were brought in to meet the group. This was a surprise the participants weren't expecting and made a definite emotional impact on them, as well as the kids.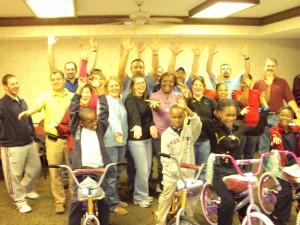 This group from Reckitt Benckiser was particularly open and engaging in the activities. One ingredient of team building is the ability to share ideas openly without fear of negative repercussions, or ridicule. To build a strong team, people must be able to accept other ideas and see things from the other person's perspectives. That means there has to be an atmosphere where team participants feel free and are even encouraged to share, and their sharing is appreciated. The skill of seeing things from another person's perspective and appreciating the strengths the others bring to the team are strong considerations and components of effective teams.
This group was open to each other and demonstrated a great balance between having fun and taking each other seriously. Congratulations and thanks Reckitt Benckiser and the Boys and Girls Clubs of Central Mississippi for a great day of growing, laughter and learning.