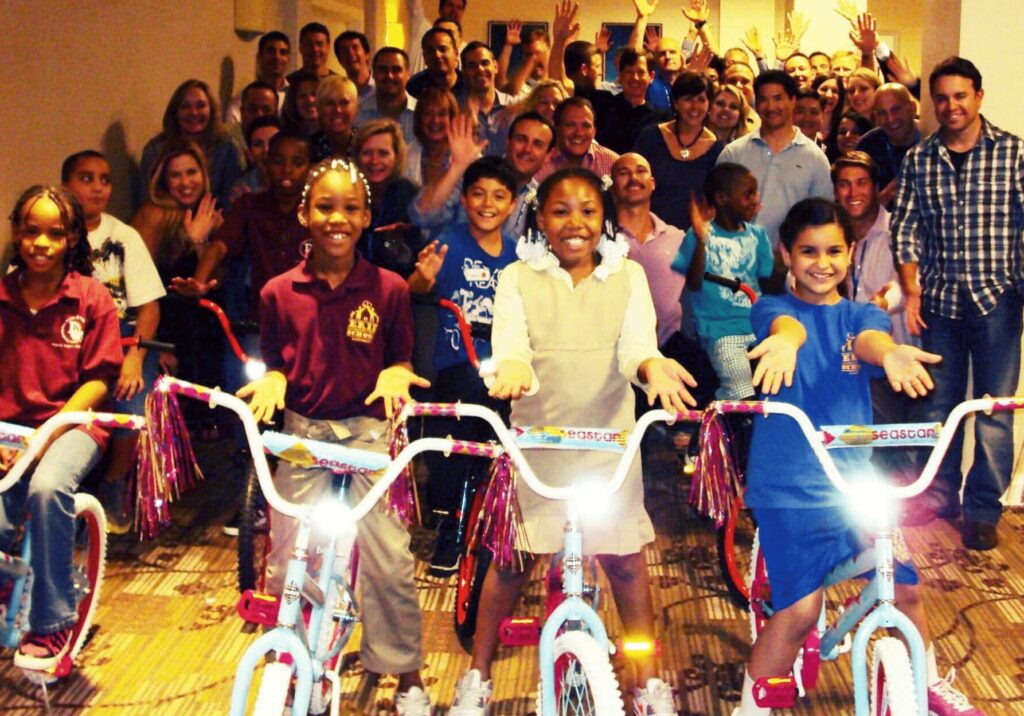 Over 40 Baxter HealthCare Salespeople came together in Chicago, Illinois, for a Build-A-Bike Team Building Event. The participants made their way through a variety of fun and challenging activities to build teamwork. In the end, they built 8 brand new bicycles that were given to children from a local boys and Girls club.
They laughed a lot. In addition, they got to interact with each other in a non-business environment. They even learned a few things along the way.
It Is More than Just Team Building. It Is a Shared Experience.
We heard lots of applause and positive comments from the group when the kids arrived. Eight kids from the local Boys Girls Club were chosen based on their grades.
When the children receive the bikes, there is a great feeling of esprit de corps. Throughout the program, although competition is downplayed, there is still a definite air of competition in the room. Finally, though, the group realized that there is something greater than the competition; something greater than winning; something greater than each team; It is each team coming together to make a difference. It isn't the completion of one team that makes a difference, but rather the completion of the overall goal, to build all eight bikes. Each team's contributions to that whole really make the difference.
If you want to jazz up either an in-person meeting or virtual meeting, add a charity bike building event for your group. For details about all of the team building events in Chicago, click here.
Thanks to Baxter HealthCare for a great event and a great contribution to children in the greater Chicago area.