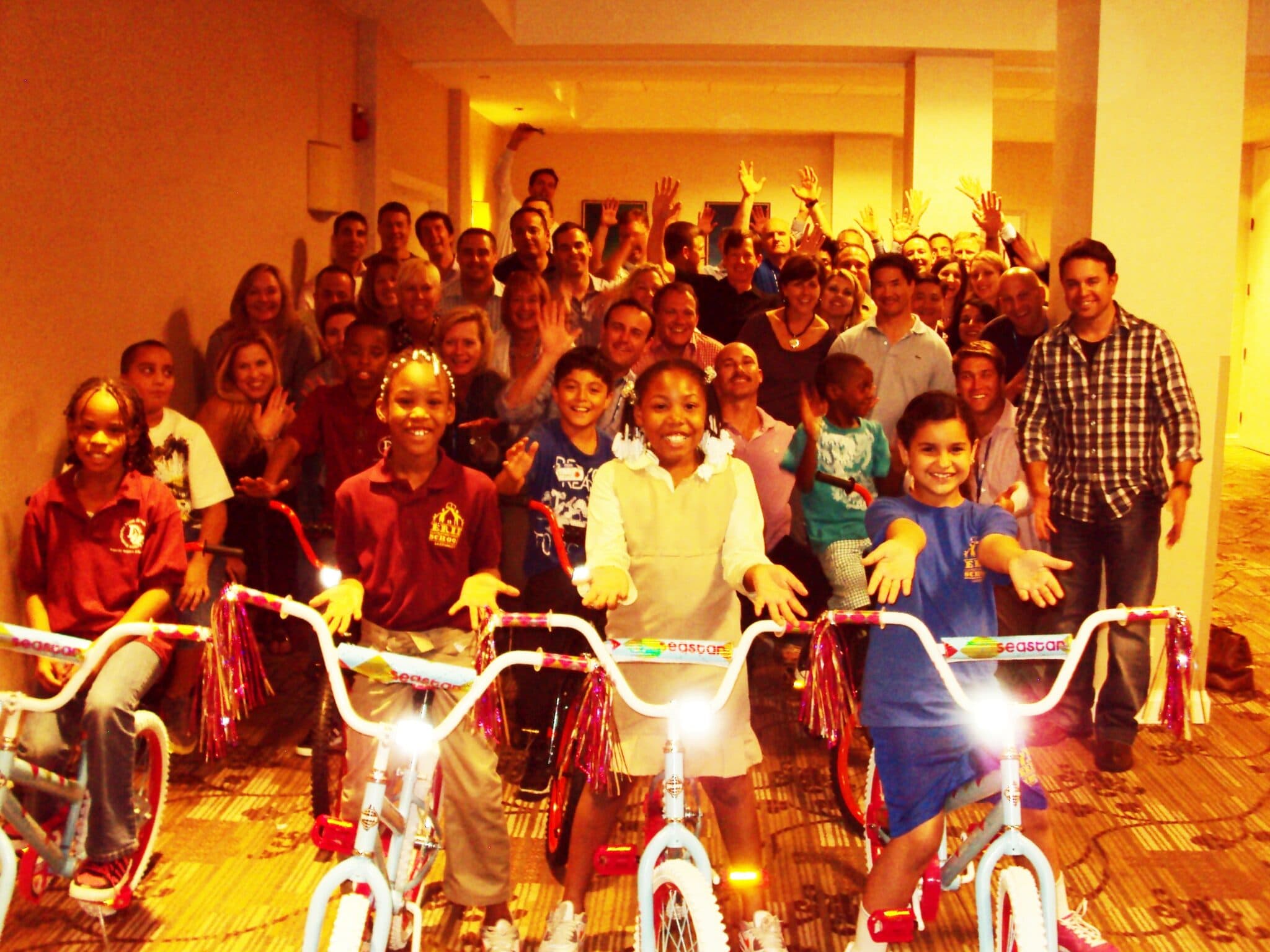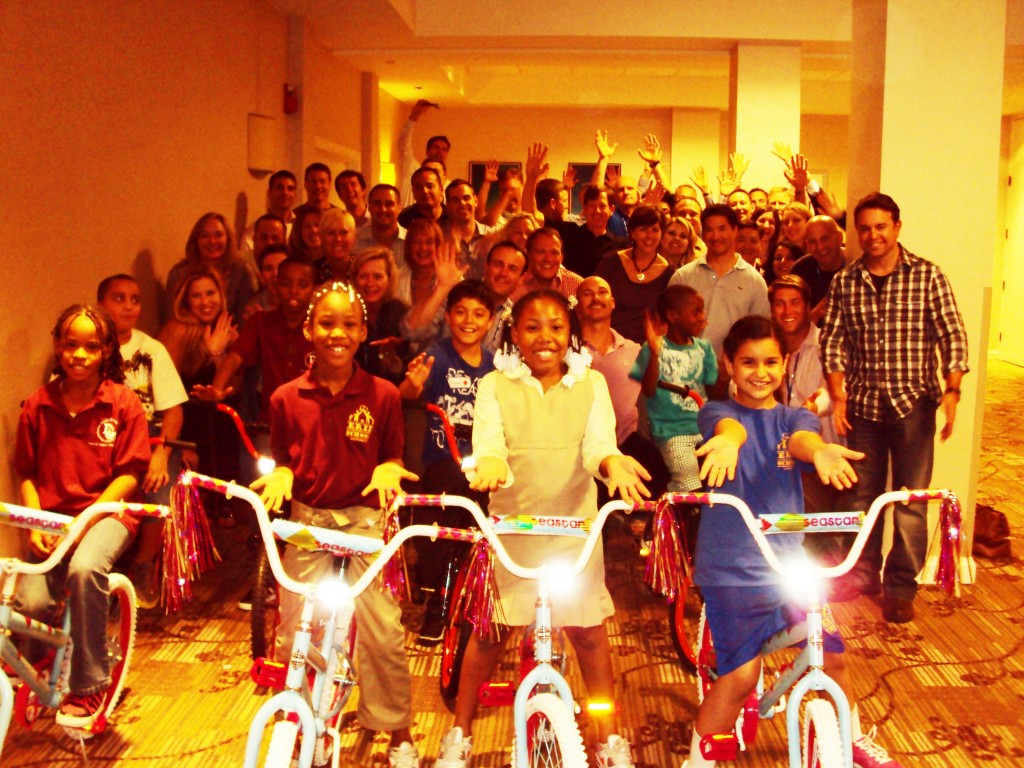 Over 40 Baxter HealthCare Salespeople came together in Chicago, Illinois, for a Build-A-Bike Team Building Event. The participants made their way through a variety of activities that culminated in the building of 8 brand new bicycles that were given to children from a local boys and Girls club. It was an enjoyable event with lots of laughter, interaction, movement and even some learning. At the end of the program made positive comments were shared and great feeling of satisfaction was felt throughout the group. 8 children received new bikes and the feeling of learning a little bit about team work and team leaderships was compounded with the feeling of giving back to the community.
At the end of the even, when the children receive the bikes, there is a great feeling of esprit de corps. Throughout the program, although competition is downplayed, even discouraged, because of the division of the people into teams there is a definite air of competition in the event. But in the end when the teams have completed the bikes and they have been contributed to a great cause, the attendees realize that there is something greater than the competition; something greater than winning; something greater than each team- it is each team coming together to make a difference. It isn't the completion of one team that makes a difference, but rather the completion of the overall goal, to build 8 bikes, and each team's contributions to that whole that really makes the difference.
Thanks to Baxter HealthCare for a great event and a great contribution to children in the greater Chicago area.
For details about a Team Building Event in St Louis, click here.