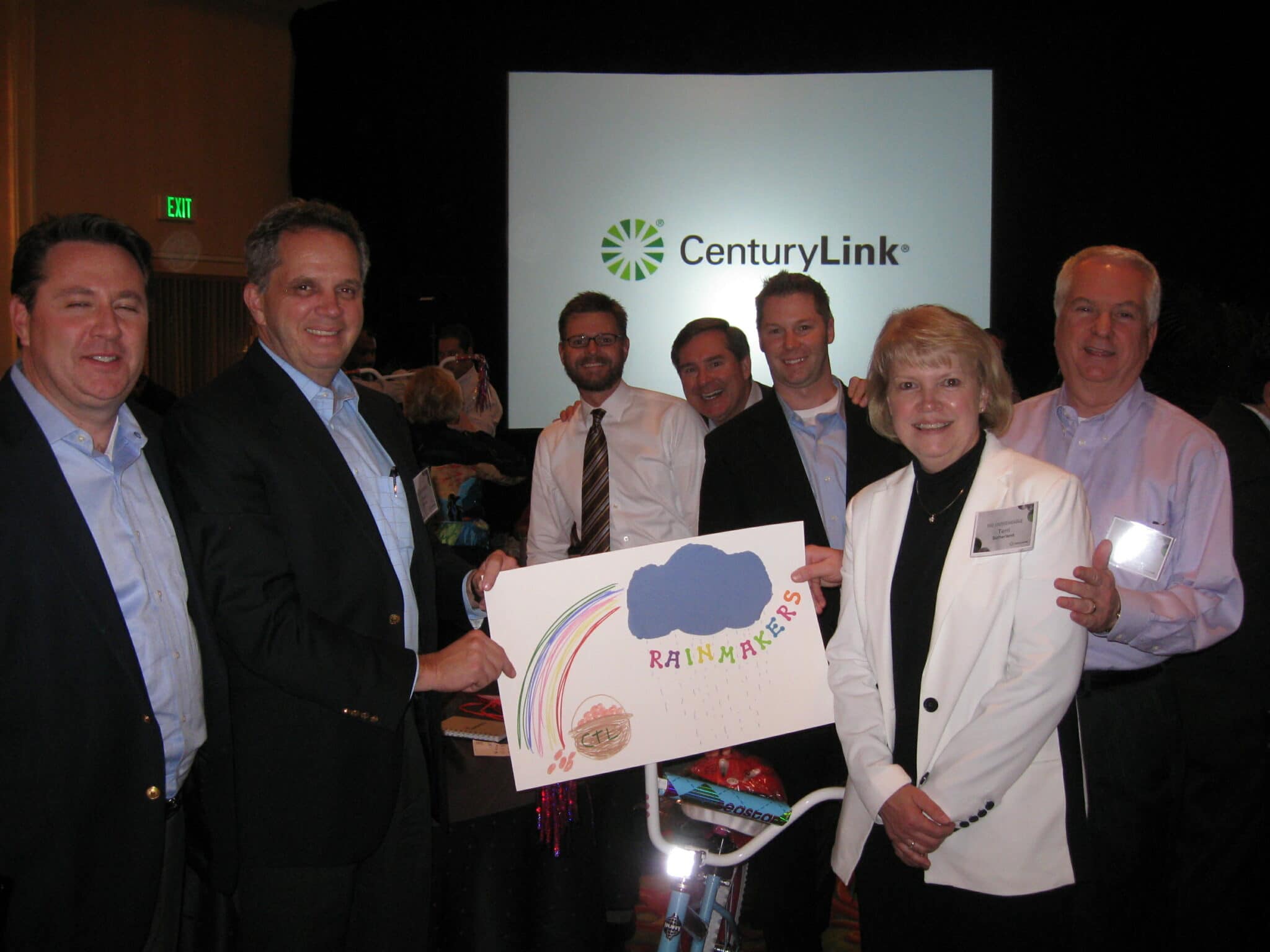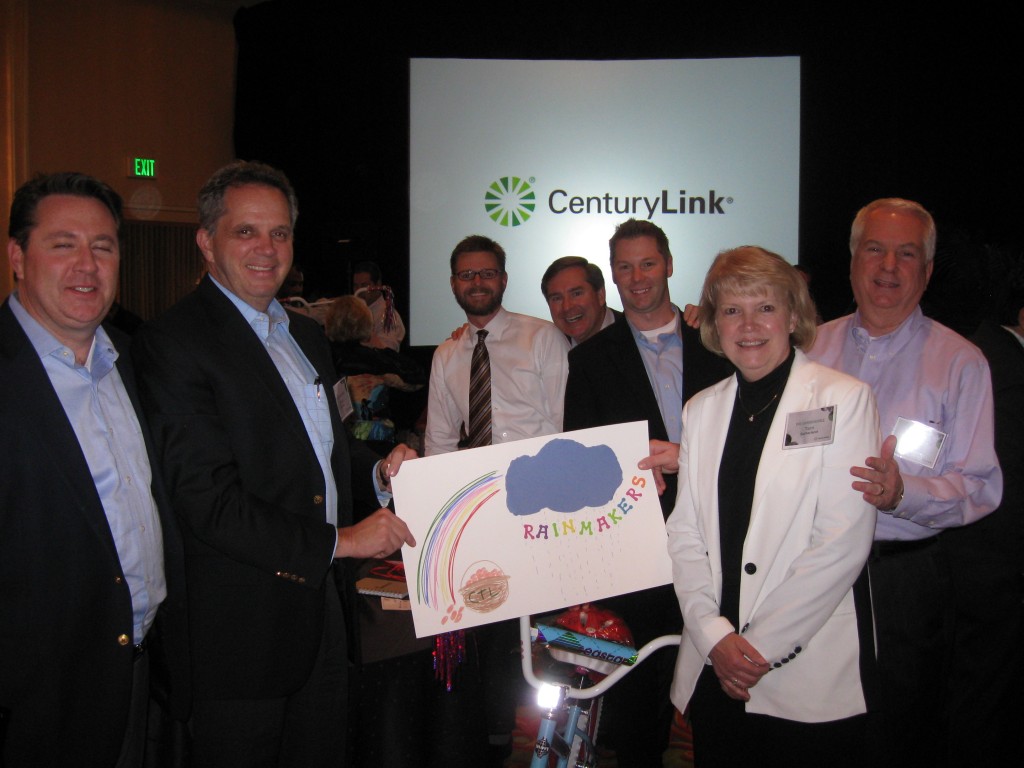 CenturyLink of Colorado came to Texas for its EMG Summit at the DFW Airport Marriott in Irving, Texas.
CenturyLink is the third largest telecommunications company in the United States and is recognized as a leader in the network services market by technology industry analyst firms. The company is a global leader in cloud infrastructure and hosted IT solutions for enterprise customers. CenturyLink provides data, voice and managed services in local, national and select international markets through its high-quality advanced fiber-optic network and multiple data centers for businesses and consumers.
Everyone Was Involved in the Successful Team Activity!
Jim Foy was the facilitator of the summit and he joined 4 others to be the judges for the event. The event was held during their reception hour before dinner so the group was very lively. The CenturyLink team is a very competitive group of upper management from their offices in Colorado and Louisiana.  
There were obstacles along the way like some teams received two seats, but no handlebars. One team had three sets of instructions, but no tires. Now what? Each team then had to work with other teams to get the right parts to complete the bikes. One team figured it out and went around to his group of 9 teams to inform them. At the end of the evening, the YMCA representative came in to talk about the organization and the kids that were getting the bikes.
If you want information about how your team can organize a "team building event your team will love" click this link. For a list of all of the fun team building in Dallas, Texas, click here.
Great comments from the group at the end, "This was outstanding, and the way you tied in the importance of communication was perfect".