Looking for a new career?
The Leaders Institute ® is one of the largest and fastest-growing training and executive consulting companies in the world, and we are always looking for high-level professionals to help us, help others.
Our company is divided into two segments. The first is our seminar and workshop company which is most known for our two-day presentations skills class called Fearless Presentations®. The other side of our company focuses on events and meeting facilitation. The Leader's Institute ® is one of the largest team-building event companies in the world. Our most famous trademark is for the Build-A-Bike® team building activity.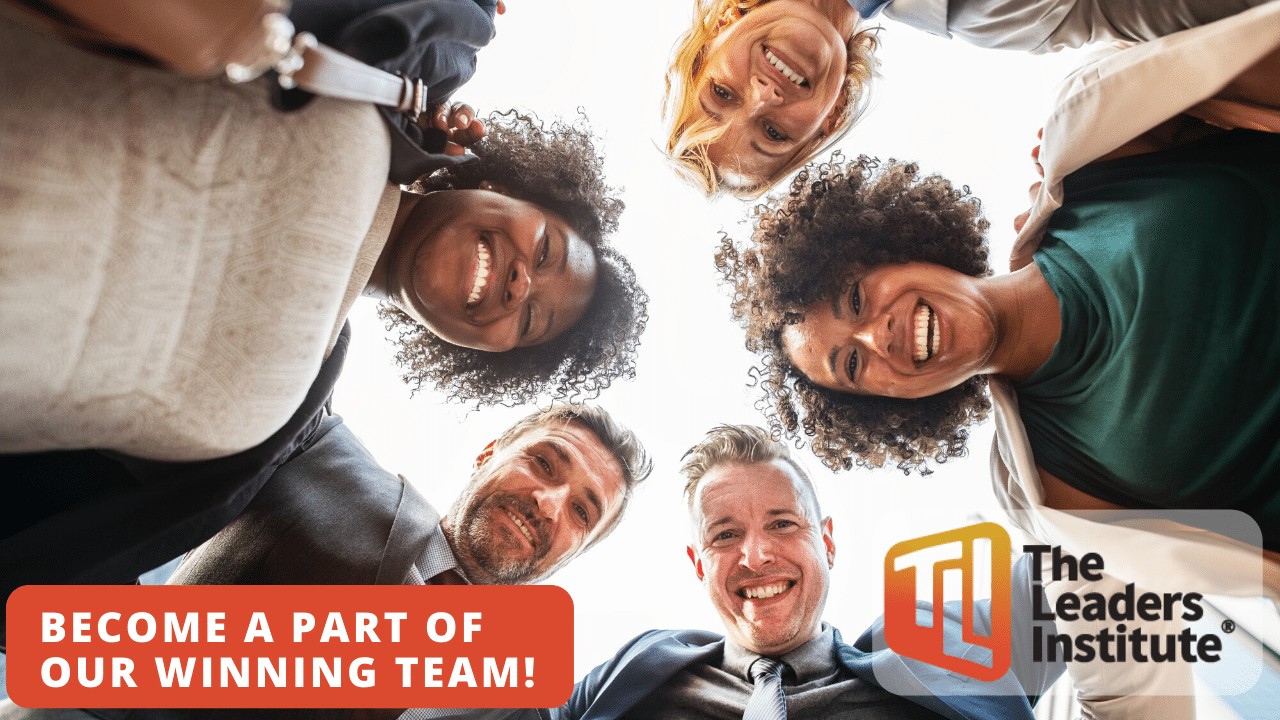 So, whether you are a facilitator looking for additional work, a salesperson looking for a way to increase your wealth, or an entrepreneur looking for a new opportunity, The Leaders Institute ® has a solution for you! We strive to create a positive work environment.
Are You a Salesperson or Entrepreneur? Or, Do You Own a Training Company Looking for More Customers?
The Leaders Institute ® has an opening for an account manager who is looking to make significant, positive changes within our client companies. Our account managers have a long list of incoming leads from executives who will be contracting with a training company within the next couple of months! Our marketing campaigns allow us to have hundreds of inbound client contacts every month, and many of these clients have immediate needs, so sales cycles are pretty short. The average sales associate at The Leader's Institute® makes over $70,000 per year, so opportunities are limited to only those account managers who go above and beyond the call of duty. No resumes or bios are accepted unless requested. However, if you can figure out who to call to schedule an interview, you are our kind of account manager! (The kind who can be unbelievably successful in this industry!)
Are You a Speaker?
Are you a speaker looking for work? We have two options available to professional speakers. First, our seminar company, Fearless Presentations ®, has full-time positions for presentation skills consultants. Although the primary role of our presentation coaches is facilitating our public speaking classes, our coaches also do a lot of consulting with high-level executives and curriculum development for organizations. We also hire contract instructors to lead team building activities and events in cities all over the world. For these positions, we look for instructors with energy and charisma in front of a group as well as the ability to control a crowd effectively. If you think you have the qualifications to be one of our consultants, complete the form below, and we will respond shortly: