Oh yes, Miami — beaches, swimming, sun and learning. (We'll get there!) Chris Carouthers Law firm, from Atlanta, put the sandcastles,sunbathing and beach volleyball on hold to learn how to better communicate and strengthen their team.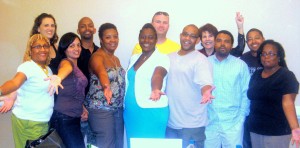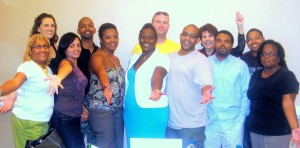 Creating a Team Culture through The Leader's Institute is a fun, yet results driven seminar. Chris's team learned that creating a stronger team takes committing to the team goal, a few wild stories to anchor concepts, and acknowledging each others strengths and natural gifts. By employing The Leader's Institute's ® Leadership Principles the group learned how to recognize possible miscommunication and those "oh so prickly internal personality rubs" and proactively solve problems before they even start. Now, to the sun and a stronger team!
If you have a group of individuals that needs to become a team we can help you Create A Team Culture. Doug Staneart, CEO of The Leader's Institute ®, and senior instructor, Connie Timpson had a great time building this team.