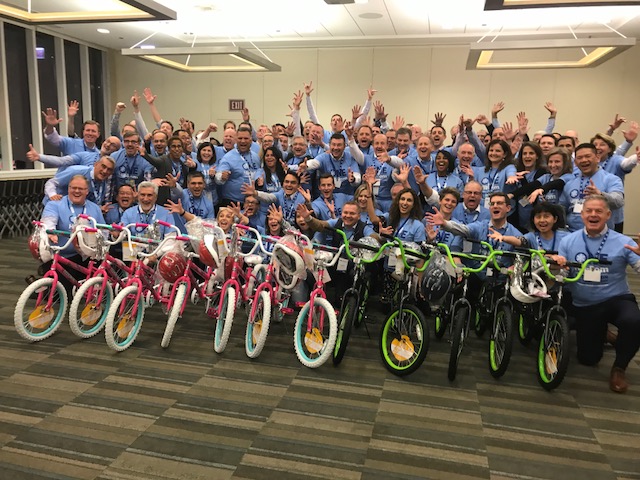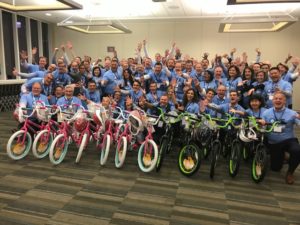 Last week, Hill Rom conducted an annual meeting for the executives in Chicago, IL. Hill-Rom is a healthcare company that is best known for 85 years of "bringing the home to hospitals". The company specializes in mobility equipment, wound care, and patient monitoring and diagnostic equipment. So, they conducted their healthcare philanthropic meeting at the Lurie Children's Hospital near the Navy Pier. The Grossman Group, a Chicago consulting firm, organized the healthcare philanthropic meeting. One of the executives at Hill Rom had worked with The Leader's Institute ® (TLI) at a previous company. He remembered that Doug Staneart, CEO of TLI, lead his meeting and wondered if Doug could do this one as well. So, Doug worked with a number of consultants at Grossman to really customize the program for Hill-Rom.
Customizing the Content of a Healthcare Philanthropic Meeting.
The Grossman team and Doug worked together to outline a specific agenda that would work well for Hill-Rom. Then The Grossman team went into action. "I enjoyed working with a detail-oriented consultant. They took a lot of weight off of our shoulders," said Doug. "The Grossman team inspired me.  They started with just a couple of ideas and put those ideas into action so quickly."
According to Doug, "To be honest, I don't get to do as much of the creative stuff, myself, anymore. We have a great team that customizes our events and activities for clients, now. But it was fun to get back to the TLI roots and create something from scratch with a professional client."
If you want information about how your team can organize a "bicycle build for charity" click this link. For a list of all of the fun team building in Chicago, click here.
The group had a wonderful time at the charity team event. We received a bunch of nice compliments after the program!